Revolutionary Processor at disposal of the Environment Intelligence
On August 18th and 19th in Stanford, California, at Hot Chips 15 conference, the most important international event on processors architecture, mAgic VLIW will be presented: it is a revolutionary electronic component derived by technologies developed by Italian National Institute for Nuclear Physics (Infn) in the context of the special project Ape and conceived by the Italian company Ipitec, financed by Atmel. The processor will be produced by Atmel itself, a world-wide leader in the semiconductor market.
MAgic VLIW surface is about 25 square millimetres, equal to a fourth of a little finger nail, and it is able to do a billion and a half operations per second, spending only half a watt, which means fifty times less than a personal computer with the same computing power. The new component has been conceived mainly to create the so-called environment intelligence, generally considered next bound of electronics. The environment intelligence is an hardware and software ensemble that will be able to provide flexible systems, capable of elaborating different signals coming from the surrounding environment, such as sounds, images or radio waves. In this way, it will be possible to interact with surrounding things in a more natural way, as if you communicate with another human being. In fact human being is able to concentrate on the sound of a voice or on a face, ignoring noises or images around, rather than using simple commands proper of usual interaction with a computer.
Thanks to its very high computing power, mAgic enables to create miniaturized electronic systems able to elaborate in real-time, audio, ultrasonic and radio complex signals in input and output.
MAgic VLIW will be immediately marketed by Atmel with a first System on Chip named "Janus", specialized in synthetic beam-forming of directional waves (audio, radio, ultrasonic and radar) and physical modelling (real-time reproduction of a system behaviour, starting from equations that describe it).
"One of the most interesting applications of this system is an innovative generation of digital instruments for ecographic ultrasound scanners that will provide clearer images than the ones provided by traditional scanners and surely for lower cost. A prototype is studied by the Italian company Esaote and it will be set up by 2004. A second application that mAgic VLIW will enable is a very high quality and a low cost hand-free audio-conference system: you can phone and in the meantime do any other kind of activity (voice will be received through several microphones and it will be separated from echoes and noises). Moreover mAgic VLIW will be used to obtain high speed radio connections", explains Pier Stanislao Paolucci, researcher of Infn section in Rome and director of mAgic VLIW project.
The Technological know-how, that allowed the divelopment of mAgic VLIWwas created in the context of the Infn special project Ape (Array Processor Experiment). The project was born in 1984 by a group of Italian Theoretical Physicists led by Nicola Cabibbo and Giorgio Parisi, both professors at La Sapienza University in Rome and Physicists at Infn. The aim of the project is the development of Theoretical Physics simulation- of super- computers for the study of Theoretical Physics of interactions of elementary particles. "Since the beginning of the project, three generations of massive parallel computers were created and the fourth, apeNext, will be available for researchers in September. Machines of "Ape family" have provided European scientists with more and more powerful supercomputing instruments for the study of the characteristics of elementary particles" explains Nicola Cabibbo. Ape project is currently directed by Federico Rapuano, of Infn in Rome La Sapienza section, who remarks: "Today most European Physicists involved in the field of the fundamental interactions uses Ape machines. It is a great success for Italian research in a context traditionally dominated by American and Japanese technology.
At the same time, some of the ideas developed by Ape project have become key ingredients for the develpoment of low power and cost-high performance processors. Ipitec is a research and development centre founded in 2000 and it has been located in Rome in order to be close to the reasearch group and to the technologies developed by Infn in Ape context. Lots of Ipitec designers have begun their professional activity in the Ape project. Atmel, a Silicon Valley company founder and financer of Ipitic, has produced integrated circuits designed by Infn and used in the Ape machines Raffaele Tripiccione, coordinator of Ape project says "integrated circuits of Ape represent one of the few cases of complete computing processors developed in Europe."
MAgic VLIW project has attracted investements from the United States to Italy and is creating highly qualified jobs, even thanks to an important contribution from the European Commission (mAgic VLIW Esprit project 27000).
For further information:
Prof. Nicola Cabibbo
e-mail: nicola.cabibbo@roma1infn.it
Prof. Federico Rapuano
INFN Rome Section and Physics Department University Milano-Bicocca
e-mail: federico.rapuano@roma1.infn.it
Prof. Raffaele Tripiccione
INFN Ferrara Section and Physics Department University of Ferrara
e-mail: raffaele.tripiccione@fe.infn.it
Dr. Pier Stanislao Paolucci
e-mail: Pier.Paolucci@roma1.infn.it
INFN Communication Office
Dr. Barbara Gallavotti
e-mail: Barbara.Gallavotti@Presid.infn.it
Alle Nachrichten aus der Kategorie: Information Technology
Here you can find a summary of innovations in the fields of information and data processing and up-to-date developments on IT equipment and hardware.
This area covers topics such as IT services, IT architectures, IT management and telecommunications.
Zurück zur Startseite
Neueste Beiträge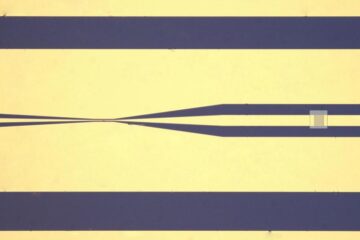 Researchers break magnetic memory speed record
Advance could lead to new generation of ultrafast computer chips that retain data even when there is no power. Spintronic devices are attractive alternatives to conventional computer chips, providing digital…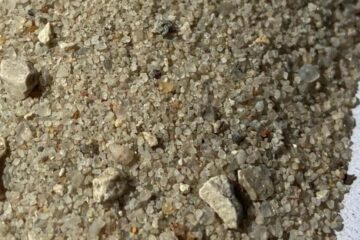 Tracing the source of illicit sand–can it be done?
Research presented at the 2020 GSA Annual Meeting. If you've visited the beach recently, you might think sand is ubiquitous. But in construction uses, the perfect sand and gravel is…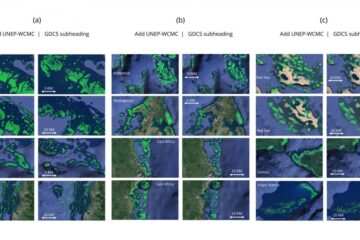 Location and extent of coral reefs mapped worldwide using advanced AI
Nearly 75% of the world's coral reefs are under threat from global stressors such as climate change and local stressors such as overfishing and coastal development. Those working to understand…