Cool "eyes" above help track hot fires below
NASA satellites' "eyes" above Earth are providing scientists and fire managers with powerful monitoring tools. NASA is providing the "big picture" needed to understand how fires behave before, during, and after damage has been done. A suite of NASA satellites, flying in coordinated fashion, offers the unparalleled insight only possible from space.
Fire season is underway in the American West, with wildfires raging in at least 11 states, challenging fire agencies and their limited resources. Last year, flames engulfed more than seven million acres of forestland in the United States.
"Fire is a global phenomenon, and using satellites, we have the ability to monitor fires and better understand the processes and changes in fire regimes associated with changes in climate and population," said Chris Justice, a professor of geography at the University of Maryland, College Park, Md.
According to Justice, severe fires are occurring due to changing weather patterns, drought, changing land use and land management, and in some areas due to fuel accumulation resulting from suppression of fires. The expansion of housing into fire prone areas is also increasing risk. Remote sensing allows scientists to track fires, and related effects, such as the impact of gases and smoke on the composition and chemistry of the atmosphere.
In order to understand the complete mechanics of wildfires, several NASA spacecraft are flying in formation, one behind the other, separated by only a few minutes, during mid-morning hours, obtaining data for use by fire managers on the ground.
The U.S. Department of Agriculture (USDA) Forest Service, via its Remote Sensing Applications Center (RSAC) in Salt Lake City, is obtaining data directly from NASA's Terra and Aqua satellites.
"We are interested in NASA assets being used for scientific research, but also for real-world applications," said Vince Salomonson, a NASA senior scientist at the Goddard Space Flight Center (GSFC), Greenbelt, Md.
Through these satellites, each fitted with unique instruments, users like Tom Bobbe, RSAC Manager, may access specialized data for different phases of a fire. "Satellites assist fire managers in allocating limited fire fighting resources effectively," Bobbe said.
Before a fire starts, satellite data can help identify areas at risk by providing information about vegetation densities and types, and whether conditions are dry enough to fuel fires. During a fire data from the latest overpass of NASA satellites are used to update active fire maps from models run four times a day, allowing fire agencies to prioritize aircraft flights for more detailed information about a site.
Instruments, such as the Moderate Resolution Imaging Spectroradiometer (MODIS) on the Terra spacecraft, provide daily, nearly global observations of the extent and relative intensity of fires and altitude estimates of smoke plumes. Another instrument keeps daily track of the carbon monoxide plumes from fires and the scope of pollution produced regionally and globally. After a fire is contained, imagery from space can help classify the burn area into levels of severity and prioritize rehabilitation work. The imagery can also be used over the longer term to keep tabs on the "green-up" of previously burned areas and to monitor the effectiveness of various treatments.
NASA is testing a semi-autonomous system, dubbed "sensor web." Various satellites will have the ability to communicate with each other, and provide interactive layers of images. One satellite might detect a fire starting and then signal another satellite to take detailed or specialized images for better monitoring. NASA helped develop unmanned aerial vehicle (UAV) technology and sensors for detailed fire observation. Collaborating with NASA, USDA is working to develop techniques for UAVs to assist with fire response and mapping.
Media Contact
Elvia Thompson
EurekAlert!
Alle Nachrichten aus der Kategorie: Information Technology
Here you can find a summary of innovations in the fields of information and data processing and up-to-date developments on IT equipment and hardware.
This area covers topics such as IT services, IT architectures, IT management and telecommunications.
Zurück zur Startseite
Neueste Beiträge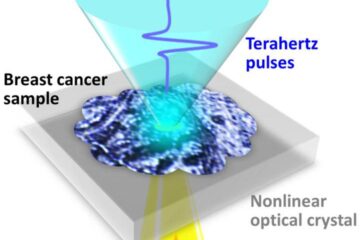 Key breakthrough towards on-site cancer diagnosis
No stain? No sweat: Terahertz waves can image early-stage breast cancer without staining. A team of researchers at Osaka University, in collaboration with the University of Bordeaux and the Bergonié…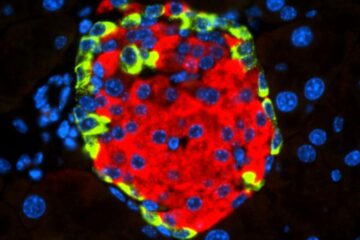 A CNIO team describes how a virus can cause diabetes
It has recently been described that infection by some enteroviruses – a genus of viruses that commonly cause diseases of varying severity – could potentially trigger diabetes, although its direct…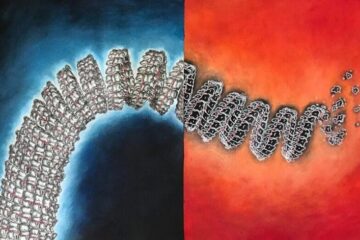 Targeting the shell of the Ebola virus
UD research team looking at ways to destabilize virus, knock it out with antivirals. As the world grapples with the coronavirus (COVID-19) pandemic, another virus has been raging again in…