New transistor makes brighter future for display screens
Researchers from Myongji University, Korea, have developed a way to improve liquid crystal displays (LCD), which could revolutionise display technology. Published today in the Institute of Physics journal Semiconductor Science and Technology, Professor Yong-Sang Kim and his team propose a new structure for polycrystalline silicon thin film transistors (poly-Si TFT), which makes them more reliable when used in active matrix liquid crystal displays (AMLCD), like those on lap top screens and television screens.
An AMLCD has a transistor for each pixel on the screen, which can be switched on or off. Currently, most AMLCDs use amorphous-silicon (a-Si) transistors. Poly-Si TFTs, however, have several advantages over a-Si TFTs, as they are thinner, lighter and can make higher resolution displays. The down side is that when applying poly-Si TFTs to AMLCDs, they leak much more current than the a-Si TFTs. A high leakage current can cause the colour and brightness of the image to change, rather than stay constant.
Previous methods of minimising the leakage current have led to a reduction of the 'on-state' current (which is the current flowing through the circuit when the transistor is switched on). This leads to a flickering screen, and reduces the performance of other parts of the circuit. Professor Kim's goal has been to lower the leakage current without sacrificing the on-state current. The results published today show that using his new gate insulator structure in the poly-Si TFTs, he reduced the leakage current by three orders of magnitude, with no loss to the on-state current.
Professor Kim said:
"Using our new transistor structure in active matrix liquid crystal displays be an improvement on what you see on television screens and laptops today. They would be more reliable, and could produce a better picture quality because the transistors – and therefore the pixels – can be miniaturised."
The new transistors make the displays more reliable as their crystalline structure allows them handle more information than the conventional amorphous transistors. So more of the circuitry (that would conventionally the placed externally) can be put onto the glass of the screen, which improves the reliability by reducing external connections.
Alle Nachrichten aus der Kategorie: Information Technology
Here you can find a summary of innovations in the fields of information and data processing and up-to-date developments on IT equipment and hardware.
This area covers topics such as IT services, IT architectures, IT management and telecommunications.
Zurück zur Startseite
Neueste Beiträge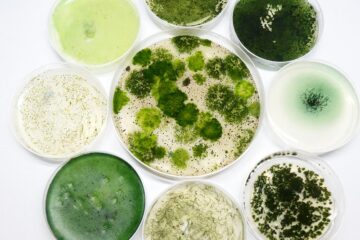 Cyanobacteria: Small Candidates …
… as Great Hopes for Medicine and Biotechnology In the coming years, scientists at the Chair of Technical Biochemistry at TU Dresden will work on the genomic investigation of previously…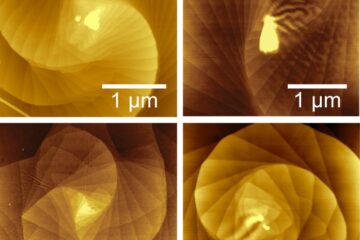 Do the twist: Making two-dimensional quantum materials using curved surfaces
Scientists at the University of Wisconsin-Madison have discovered a way to control the growth of twisting, microscopic spirals of materials just one atom thick. The continuously twisting stacks of two-dimensional…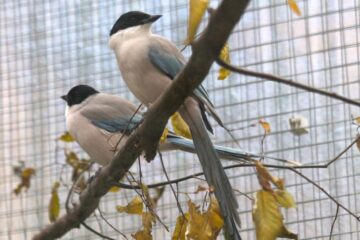 Big-hearted corvids
Social life as a driving factor of birds' generosity. Ravens, crows, magpies and their relatives are known for their exceptional intelligence, which allows them to solve complex problems, use tools…