Infineon and Micron announce RLDRAM II Specification
Next-Generation, High-bandwidth Memory Architecture Targets Communication Data Storage Applications
Infineon Technologies AG and Micron Technology, Inc., today announced the release of the complete specification for reduced latency DRAM II (RLDRAM™ II) architecture. Operating at speeds of up to 400 MHz, RLDRAM II products are the second-generation, ultra high-speed double data rate (DDR) SDRAM that combines fast random access with extremely high bandwidth and high density targeting communication and data storage applications. Datasheets for the 288Mb RLDRAM II devices are now available on the RLDRAM web site.
RLDRAM architecture is designed to meet the memory requirements of today's high-bandwidth communication applications. The device's eight-bank architecture is optimized for high speed and achieves a peak bandwidth of 28.8 gigabit per second (Gbps) using a 36-bit interface and a 400 MHz system clock. RLDRAM II boasts a low latency and random cycle time (tRC) of 20ns providing a higher data throughput. Additional advantages of the RLDRAM II feature set include; on-die termination (ODT), multiplexed or non-multiplexed addressing, on-chip delay lock loop (DLL), common or separate I/O and programmable output impedance and a power efficient 1.8V core. These features provide designers with increased design flexibility, balanced READ and WRITE ratio and the elimination of bus turnaround contention; as well as a simplified design-in process.
" RLDRAM II devices are an excellent solution to enable high-speed Ethernet and next-generation networking system designs to achieve up to 10 Gbps to 40 Gbps data rates," said Deb Matus, Micron's DRAM Marketing Manager for Networking and Communications. "We continue to see more and more support for this technology throughout the market. Applications using RLDRAM products include networking, consumer devices, graphics and L3 Cache."
" The original RLDRAM devices offered a significant performance boost with unprecedented latency for high-speed networking designs," said Dr. Ernst Strasser, Marketing Director for Specialty DRAM Products at Infineon Technologies. "RLDRAM II devices take another step forward, advancing performance once again for communications products and other applications requiring very high speed random data access and exceptional bandwidth. With publication of the RLDRAM II specification, Infineon and Micron signal our commitment to provide the industry with detailed design standards, a clear roadmap and the assurance of multiple sources from leading memory manufacturers. It's a significant benefit for the design community."
RLDRAM II devices are available in a standard 144-ball FBGA, 11mm X 18.5mm package to enable ultra high-speed data transfer rates and a simple upgrade path from former products. RLDRAM II devices are available in three configurations, 8 Meg x 36, 16 Meg x 18 and a 32 Meg x 9. Infineon and Micron co-developed the RLDRAM architecture, ensuring standardization, multi-sourcing, and functional compatibility.
" The combination of ultra-high bandwidth, speed, and device density delivered in the RLDRAM II devices will be very attractive to designers of advanced telecommunications equipment", said Rina Raman, Director of Applications for Xilinx' Advanced Products Group. "Xilinx has been working closely with Micron and Infineon and is pleased to provide controller solutions for RLDRAM II which include not only high-performance FPGAs but also an application note, reference design, and demonstration board to help designers characterize and quickly deploy RLDRAM II devices in their designs."
" RLDRAM II provides the memory bandwidth necessary for today's telecommunications designs," said Justin Cowling, Marketing Director of Altera's Intellectual Property Business Unit. "Altera has been working with Micron and Infineon to offer high-performance FPGA support for RLDRAM II by leveraging the dedicated DDR I/O circuitry in our Stratix device family."
Media Contact
Ralph Heinrich
Infineon Technologies AG
All latest news from the category: Information Technology
Here you can find a summary of innovations in the fields of information and data processing and up-to-date developments on IT equipment and hardware.
This area covers topics such as IT services, IT architectures, IT management and telecommunications.
Back to home
Newest articles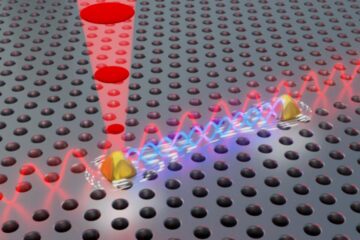 Nanoscopic advance of colossal significance
In a new breakthrough, researchers at the University of Copenhagen, in collaboration with Ruhr University Bochum, have solved a problem that has caused quantum researchers headaches for years. The researchers…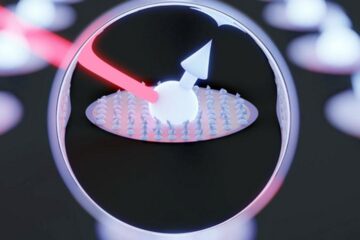 Qubits on strong stimulants
Researchers find ways to improve the storage time of quantum information in a spin rich material. An international team of scientists have demonstrated a leap in preserving the quantum coherence…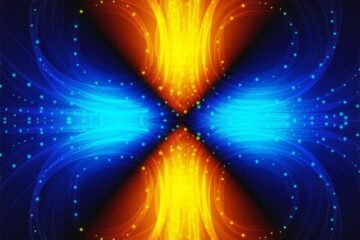 Quantum sensors see Weyl photocurrents flow
Boston College-led team develops new quantum sensor technique to image and understand the origin of photocurrent flow in Weyl semimetals. Quantum sensors can be used to reveal a surprising new…