NIST 'pins' down imaging system for the blind
Seeing is believing, unless you're blind or visually impaired. To this group, the National Institute of Standards and Technology (NIST) says, "feeling is believing."
Computer scientists and engineers at NIST have created a tactile graphic display that brings electronic images to the blind and visually impaired in the same way that Braille makes words readable.
The new imaging device was developed at NIST by the same research team that recently created an electronic Braille reader. The reader translates text from sources such as electronic books into Braille.
According to its designers, the prototype graphic display conveys scanned illustrations, map outlines or other graphical images to the fingertips, and can translate images displayed on Internet Web pages or in electronic books. It uses refreshable tactile graphic display technology, allowing a person to feel a succession of images on a reusable surface.
The machine uses about 3,600 small pins that can be raised in any pattern, and then locked into place for reading. The pins then can be withdrawn and reset in a new pattern.
Each image is sent electronically to the device, which uses software to determine how to create a tactile display that matches the image.
The inspiration for the tactile graphic display came from a "bed of nails" toy found in a novelty store. Watching the pins in the toy depress under fingers and then return to their original state started the NIST engineers thinking about how the principle could be applied to electronic signals.
Members of the National Federation of the Blind will "field test" the tactile graphic display so that NIST researchers can get first-hand input on how the technology may be improved for future commercialization. The Federation put an early version of NIST's Braille reader through its paces and gave the designers valuable ideas for making the device more user-friendly and effective. Today, the current Braille reader is ready for licensing by the company or companies that can bring this low-cost, powerful tool to the marketplace.
Media Contact
Philip Bulman
EurekAlert!
Alle Nachrichten aus der Kategorie: Information Technology
Here you can find a summary of innovations in the fields of information and data processing and up-to-date developments on IT equipment and hardware.
This area covers topics such as IT services, IT architectures, IT management and telecommunications.
Zurück zur Startseite
Neueste Beiträge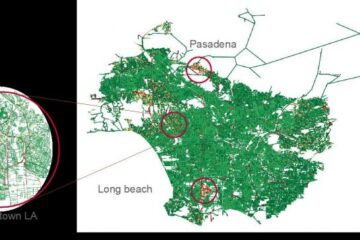 New machine learning tool tracks urban traffic congestion
UBER driver data helps track and potentially alleviate urban traffic congestion. A new machine learning algorithm is poised to help urban transportation analysts relieve bottlenecks and chokepoints that routinely snarl…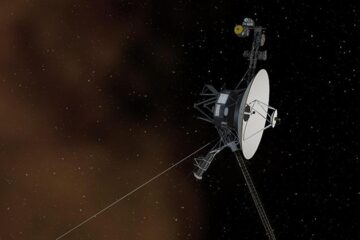 Voyager spacecraft detect new type of solar electron burst
Physicists report accelerated electrons linked with cosmic rays. More than 40 years since they launched, the Voyager spacecraft are still making discoveries. In a new study, a team of physicists…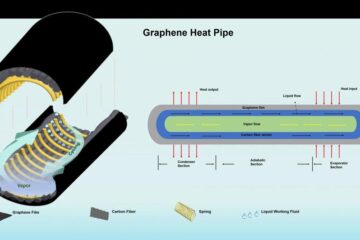 Cooling electronics efficiently with graphene-enhanced heat pipes
Researchers at Chalmers University of Technology, Sweden, have found that graphene-based heat pipes can help solve the problems of cooling electronics and power systems used in avionics, data centres, and…