Map data goes live with voice, gesture-based computer system
Emergency management teams, faced with an approaching hurricane, can access GIS map data through voice and gestures for real-time decision making on issues ranging from protecting hazardous materials sites to evacuating assisted-living facilities by using a computer system developed by Penn State researchers.
The research team says the system also can assist planners and transportation engineers visualize the impacts of potential developments and highways as well as help crisis management personnel respond more quickly to other disasters.
"Our technology is dialogue and gesture-based, and is designed so that people can work together at a large map," said Alan MacEachren, professor of geography and principal investigator on the project. "It makes Geographic Information System (GIS) tools easier to use – you don't have to rely on technology experts – and it's responsive, so there's no time delay."
The Dialogue-Assisted Visual Environment for Geoinformation (DAVE_G) debuted Friday (Nov. 8) at the Association for Computing Machinery's 10th International Symposium on Advancements in Geographical Information Systems in McLean, Va.
In response to verbal and gesture commands, DAVE_G can zoom into a particular area and show specific data such as the locations of cemeteries, hospitals and highways. In its first generation, the technology also can indicate flood areas and emergency shelters.
While DAVE_G currently relies on text to respond or ask for more information if queries aren't clear, eventually it will talk to its questioners. Subsequent generations also will provide a broader range of geospatial information, MacEachren said.
The three-year research effort, funded by the National Science Foundation, has just begun its second year.
Co-investigators for the project are Rajeev Sharma, associate professor of computer science and engineering, and Guoray Cai, assistant professor in the School of Information Sciences and Technology.
Geospatial information enables emergency management decision-makers to assess an area's risk, impact and recovery from natural disasters such as hurricanes, earthquakes and biological hazards including the West Nile Virus. But current GIS tools primarily support individual users rather than the teams of experts that plan emergency responses.
"There's a huge amount of geospatial information available, but there's a disconnect between that information and the decision makers," said Sharma, a prominent researcher in speech-gesture interfaces. "This will make more and richer information accessible in a timely manner."
On-site visits and telephone surveys to the Florida and Charleston County (S.C.) emergency operations centers revealed the need for tools that share GIS data and that allow emergency personnel, who often aren't technical experts, to work jointly with GIS data. DAVE_G allows for that collaboration among users as well as facilitates easier access to information by a larger and more diverse population of users.
With microphone domes and cameras, the DAVE_G prototype allows two people to interact with a large display map (researchers aim to expand the collaboration potential). Its software, which recognizes gestures and interprets spoken commands and requests, doesn't require a teaching session to start the system, so users can access data immediately. The system's response is multimedia and includes maps, textual messages and generated speech.
The system has evolved out of the original iMap developed by Sharma with software support from Advanced Interface Technologies, Inc., a company spun off from Penn State to commercialize speech-gesture interfaces.
The recognition of speech and gesture is the first step for the system that researchers say can improve and streamline decision making for crisis management personnel and others.
"Our goal is to make the system understand the users' information needs based on high-level knowledge about their task and their characteristics," Cai said. "We use intelligent agent technology to enable the information systems to be cooperative partners in the users' problem-solving process."
The new system is described in a paper, "Designing a Human-Centered, Multimodal GIS Interface to Support Emergency Management," presented at the Association for Computing Machinery's 10th International Symposium on Advancements in Geographical Systems.
Media Contact
Margaret Hopkins
EurekAlert!
Alle Nachrichten aus der Kategorie: Information Technology
Here you can find a summary of innovations in the fields of information and data processing and up-to-date developments on IT equipment and hardware.
This area covers topics such as IT services, IT architectures, IT management and telecommunications.
Zurück zur Startseite
Neueste Beiträge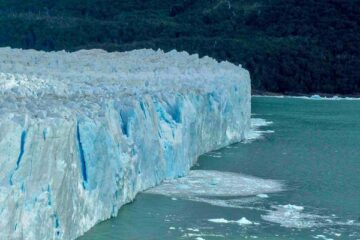 How Stable is the Antarctic Ice Sheet?
Scientists from Heidelberg University investigate which factors determine the stability of ice masses in East Antarctica. As temperatures rise due to climate change, the melting of polar ice sheets is…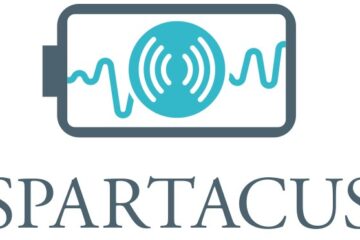 Smart sensors for future fast charging batteries
European project "Spartacus" launched Faster charging, longer stability of performance not only for electric vehicles but also for smartphones and other battery powered products. What still sounds like science fiction…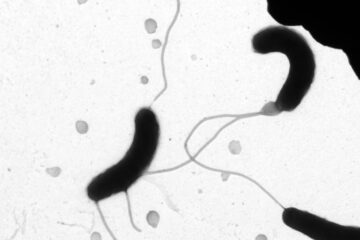 Small molecules control bacterial resistance to antibiotics
Antibiotics have revolutionized medicine by providing effective treatments for infectious diseases such as cholera. But the pathogens that cause disease are increasingly developing resistance to the antibiotics that are most…