Telecoms: Important step to better network performance
Today, Eurescom, Spirent Communications, and BTexact Technologies announced the completion of a test that confirms the feasibility of performance management for IP Quality of Service (QoS) using Multiprotocol Label Switching (MPLS).
As a result of this test, service providers will be able to employ a simplified methodology for identifying the location of performance problems across multiple operator networks, and for verifying their capability to capture performance information at various classes of service. "This is an important achievement in making multiple operator networks more efficient," underlined Eurescom project manager Anastasius Gavras.
The test, part of Eurescom project P1106 on `E-commerce Impacts on Service and Network Operations and Management`, arose from an increasing need within the service provider community for improved network-performance visibility across the entire service delivery chain. For many applications, a subscriber`s traffic may traverse the networks of several providers in order to reach its destination.
Because traditional performance management tools can only monitor single networks, it used to be nearly impossible to determine which provider`s network is causing a problem when the subscriber experiences performance issues. However, the solutions defined and implemented within this test offer providers a model for collecting and correlating performance information not only within a given domain, but between domains as well. This "end-to-end" visibility enables providers for the first time to positively isolate performance problems with carrier-class speed, accuracy and efficiency.
"Providers have told us how important it is to feel confident their network-wide service assurance strategy can keep up with the accelerating migration to IP-based services," said Jim Schleckser, President of Spirent`s Service Assurance – Broadband business unit. "The Eurescom test project is positive proof that our end-to-end service assurance approach is ready today to meet the real-world deployment challenges of multi-vendor, multi-service, carrier-class networks."
Philip Wilmot, Senior IP Data Analyst, Next Generation Networks, IP Measurement and Data Analysis for BTexact, added, "Vital to the success of this effort was Perform`s ability to accurately report performance information for the various service classes. When impairments were injected into the test network, Perform was able to report the location and the impact of those impairments."
The test network – employed by Spirent and BTexact, and supported by Eurescom – consisted of two MPLS-based network domains, each running multiple service classes. Metrics used to measure QoS performance included one-way transfer delay, one-way delay variation, loss ratio, error ratio, and packet discard.
These measurements were taken from test probes and network elements provided by the participants; featured Spirent Communications products included their Smartbits traffic generation system, qScope 4000 test probes, IPWave impairment generation tool, and Perform OSS for performance and SLA management, while BTexact provided label edge and switching routers.
Under this testing, Perform`s role was to identify incidences when policing and discard was occurring due to traffic exceeding a threshold, as well as performance for each network domain and service class. This role took advantage of Perform`s ability to capture and report on a variety of metrics at different points in the end-to-end flow of subscriber traffic – an essential step in isolating performance issues in a multi-carrier, multi-vendor environment.
All latest news from the category: Information Technology
Here you can find a summary of innovations in the fields of information and data processing and up-to-date developments on IT equipment and hardware.
This area covers topics such as IT services, IT architectures, IT management and telecommunications.
Back to home
Newest articles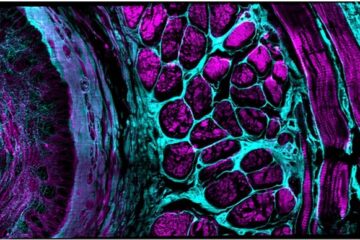 Enhancing the workhorse
Artificial intelligence, hardware innovations boost confocal microscope's performance. Since artificial intelligence pioneer Marvin Minsky patented the principle of confocal microscopy in 1957, it has become the workhorse standard in life…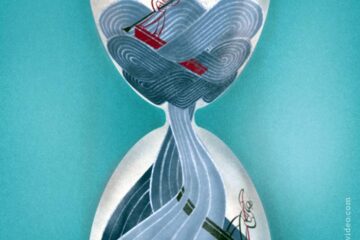 In the quantum realm, not even time flows as you might expect
New study shows the boundary between time moving forward and backward may blur in quantum mechanics. A team of physicists at the Universities of Bristol, Vienna, the Balearic Islands and…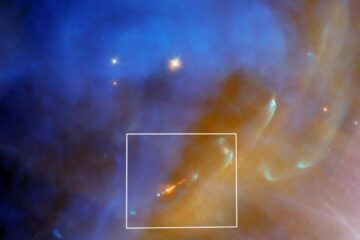 Hubble Spots a Swift Stellar Jet in Running Man Nebula
A jet from a newly formed star flares into the shining depths of reflection nebula NGC 1977 in this Hubble image. The jet (the orange object at the bottom center…