EGI at the OGF 23 event: Shaping the future European Grid infrastructure
The preparation work is carried out by the EGI Design Study, which develops a model for the interaction between the new EGI organization and the National Grid Initiatives (NGIs).
The organization is expected to evolve over time to take on board new technologies and changed user needs. EGI should become the driving force of tomorrow's European research and technology, enabling science to remain at the cutting edge and industry competitive while ensuring sustainable service provisioning to the users.
The Open Grid Forum (OGF) and OGF Europe play central roles in influencing the drive towards global standardization efforts and bringing best practices back into the European computing environment. The EGI_DS Project Director Dieter Kranzlmüller stresses the wide collaboration among the European grid efforts.
"It is clear that EGI on the one hand and OGF on the other hand need to collaborate on shaping the future European Grid infrastructure. Mastering the landscape of standardization is a key element in the future sustainable European grid infrastructure. In fact, standardization is essential to the further distribution of grids as well as to interoperability between different grids, such as National Grid Infrastructures", he states.
The European Grid Initiative is strongly involved in the OGF23 event in various ways by the EGI Design Study. Dieter Kranzlmüller holds a presentation about EGI and its latest status as well as the role of middleware and standardization in EGI on Tuesday, 3rd of June during the morning plenary. Additionally, members of the EGI_DS project team are present during the whole event at an information stand for discussions and material distribution.
EGI Geneva Workshop, June 2008
The EGI Design Study project is currently drafting the Blueprint for the future European Grid Initiative Organization. The next EGI Workshop at CERN in Geneva will fully concentrate on discussion of the EGI Blueprint. It will be held at CERN, Geneva, on 30th June, 2008. The registration for the event is open until 20th June at www.eu-egi.eu/events/workshops.
More information
www.eu-egi.eu
contact@eu-egi.eu
press@eu-egi.eu
Alle Nachrichten aus der Kategorie: Information Technology
Here you can find a summary of innovations in the fields of information and data processing and up-to-date developments on IT equipment and hardware.
This area covers topics such as IT services, IT architectures, IT management and telecommunications.
Zurück zur Startseite
Neueste Beiträge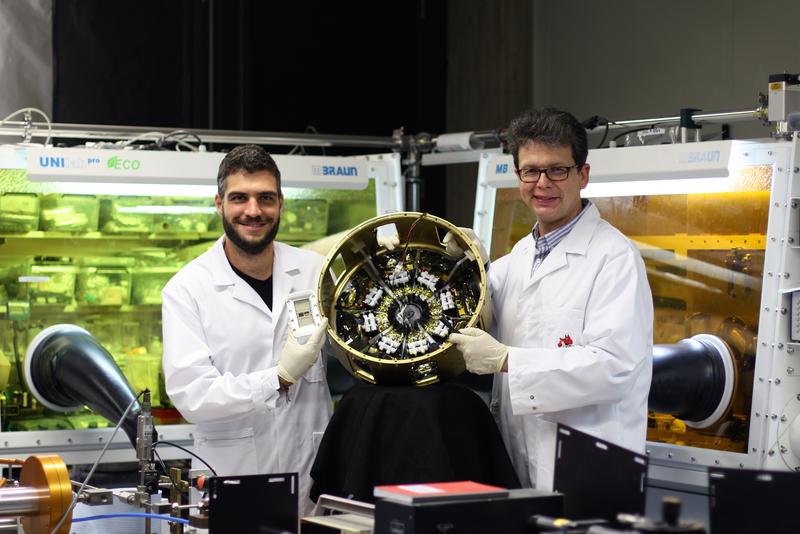 New solar cells for space
Almost all satellites are powered by solar cells – but solar cells are heavy. While conventional high-performance cells reach up to three watts of electricity per gram, perovskite and organic…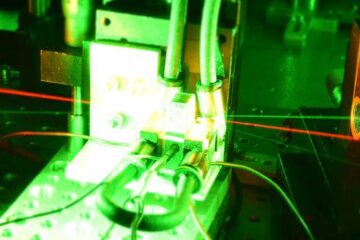 Development of a novel membrane laser module for spectral measurement methods
The Fraunhofer Institute for Applied Solid State Physics IAF has partnered up with the start-up "Twenty-One Semiconductors" (21s) from Stuttgart to bring their unique laser concept from lab to practice….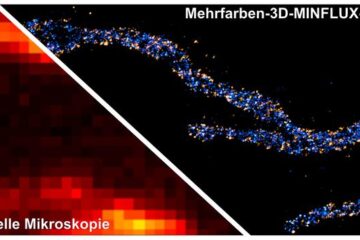 Dissecting protein assemblies
Super-resolution MINFLUX nanoscopy, developed by Nobel laureate Stefan Hell and his team, is able to discern fluorescent molecules that are only a few nanometers apart. In an initial application of…