Artificial airways good news for asthma and animals
This development will benefit people with asthma, whose airways (breathing passages) are sensitive to pollen, dust, animal fur and viruses which cause them to be inflamed making it hard to breathe.
Academics at the University of Southampton are working with the National Centre for the Replacement, Refinement and Reduction of Animals in Research (NC3Rs) on this project.
Principal Investigator on the project, Donna Davies, Professor of Respiratory, Cell and Molecular Biology in the University's Infection, Inflammation and Repair division, is working with Professor Hywel Morgan of the University's School of Electronics and Computer Science to construct the artificial airways.
NC3R provides a UK focus for the promotion, development and implementation of the 3Rs in animal research and testing. The airways, which are being developed over a two and a half year period, will be made using tissue engineering. Layers of the cells that make up the airway tissue will be grown inside a micro-fluidic device. The cells will be grown on a tiny membrane that will allow access to both sides (the air and blood) of the cells. The device will allow researchers to fully understand how lung function is affected by air particles and allergens and to test their effects without animal testing.
'This new model will allow us to measure the transport of materials and the challenges the airways are presented with,' said Professor Hywel Morgan.
The new Mountbatten Building at the University, due for completion later this year will make it possible to develop the microfluidic devices needed to take this research forward.
Alle Nachrichten aus der Kategorie: Information Technology
Here you can find a summary of innovations in the fields of information and data processing and up-to-date developments on IT equipment and hardware.
This area covers topics such as IT services, IT architectures, IT management and telecommunications.
Zurück zur Startseite
Neueste Beiträge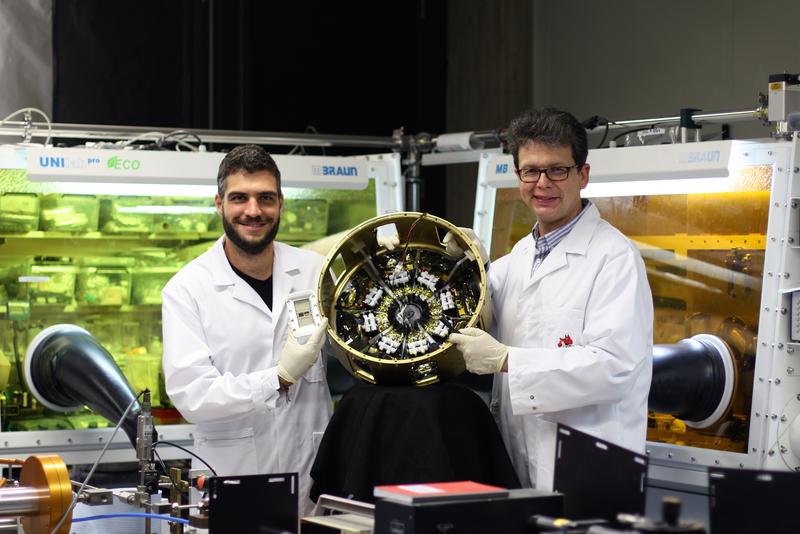 New solar cells for space
Almost all satellites are powered by solar cells – but solar cells are heavy. While conventional high-performance cells reach up to three watts of electricity per gram, perovskite and organic…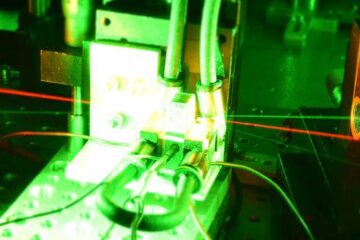 Development of a novel membrane laser module for spectral measurement methods
The Fraunhofer Institute for Applied Solid State Physics IAF has partnered up with the start-up "Twenty-One Semiconductors" (21s) from Stuttgart to bring their unique laser concept from lab to practice….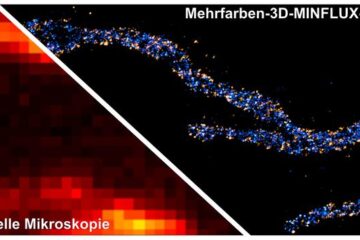 Dissecting protein assemblies
Super-resolution MINFLUX nanoscopy, developed by Nobel laureate Stefan Hell and his team, is able to discern fluorescent molecules that are only a few nanometers apart. In an initial application of…