Research could accelerate computing to speed of light
Researchers at the University of Toronto have discovered a new technique to form tiny perfect crystals that have high optical quality, a finding that could usher in a new era of ultra-fast computing and communication using photons instead of electrons.
These crystals, called photonic crystals, could greatly improve both speed and bandwidth in communications systems, says University Professor Geoffrey Ozin of the Department of Chemistry.
"All of the promises of what photonic crystals can do, in terms of guiding light and bending light in incredibly small spaces, may be achieved by the assembly of patterns of micrometer-size photonic crystals all in a plane," he says. "The breakthrough possibly represents a step towards the development of miniaturized optical components earmarked for the next generation of all-optical computers and telecommunication systems."
The technique, described in the June issue of Advanced Functional Materials, carves geometrically and spatially well-defined microscopic patterns into the surface of a material. The surface relief patterns are then exposed to an alcohol-based solution of synthetic microspheres. These microspheres exclusively enter the surface relief patterns and self-assemble into perfectly arranged microstructures called photonic crystals. The crystals have the property of being able to act as tiny optical components for managing photons in circuits of light similar to how semi-conductor transistors control electrons in circuits of electricity.
Ozin, who holds the Canada Research Chair in Materials Chemistry, says the findings represent a step towards significantly reducing the size of optical components, devices and circuits.
CONTACT: Professor Geoffrey Ozin, Department of Chemistry, 416-978-2082, gozin@chem.utoronto.ca or Nicolle Wahl, U of T public affairs, 416-978-6974, nicolle.wahl@utoronto.ca
All latest news from the category: Information Technology
Here you can find a summary of innovations in the fields of information and data processing and up-to-date developments on IT equipment and hardware.
This area covers topics such as IT services, IT architectures, IT management and telecommunications.
Back to home
Newest articles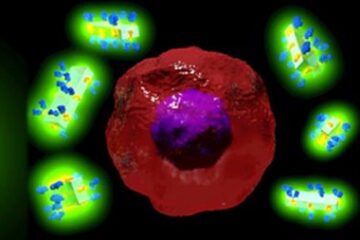 A world-first antibody-drug delivery system
It sounds like the stuff of science fiction: a man-made crystal that can be attached to antibodies and then supercharge them with potent drugs or imaging agents that can seek…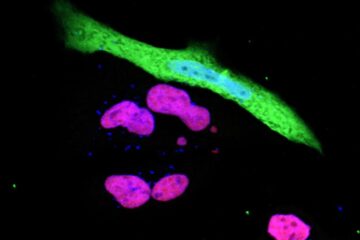 Revealed: How SARS-CoV-2 evades our immune system
Scientists at Hokkaido University and Texas A&M University have identified a key mechanism used by the SARS-CoV-2 virus to evade host immune systems. Researchers in Japan and the United States…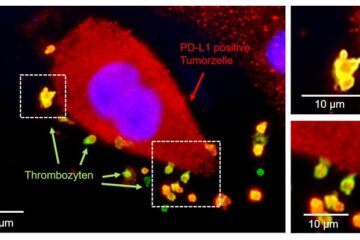 New approach developed to predict response of immunotherapies in lung cancer
New methodology at the University Hospital of Tübingen harnesses the function of platelets. At Tübingen University Hospital, a preclinical study led by Dr. Clemens Hinterleitner and Prof. Dr. Lars Zender,…