Five Spanish universities develop a multidisciplinary e-participation project
The project is the result of six years of research in the fields of electronic government, e-democracy and e-cognocracy by the Zaragoza Multicriteria Decision Making Group, GDMZ, based at the Universidad de Zaragoza. A total of 29 professors from 12 different research groups and 10 areas of expertise are participating in the project led by Prof. José María Moreno Jiménez.
This research project has set up an experiment that aims to thoroughly examine the mechanisms referred to as electronic democracy, meaning Internet-mediated democracy and social networking and the social uses of information technologies.
Specifically, the project aims to implement an intelligent system that will be able to identify the opinions of university students from the remarks they make about Gran Scala being sited in Los Monegros, Aragon.
Gran Escala under the microscope
The experiment bears the same name as the private initiative promoted primarily by US casinos: Gran Scala. Through the experiment, the team of researchers aims to elicit the opinion of Multicriteria Decision and Operational Research students at the Universidad de Zaragoza's School of Economics about the immense tourism project being sited in the district of Los Monegros.
Gran Scala will be the biggest ever European leisure complex. The figures are astronomical: 17,000 million euros in investment, and 1,000 million in State and 677 million in Aragon Regional Government revenues through taxation. Gran Scala is expected to receive 25 million visitors per year, create 65,000 direct and indirect jobs at its 70 hotels, 32 casinos, five theme parks, museums, golf courses and racetracks. The new space would be equivalent to a town with a population of 100,000.
Opinion over the Internet
To find out what students think about this project, the GMDZ set up a website, only accessible by administrators and the student sample selected to give their opinion. This is the basis of the experiment.
Through the website students can express their opinion about the pros and cons of the Gran Scala project, as well as vote on four fields: benefits (short-term benefits), costs (short-term negative effects), opportunities (long-term benefits) and risks (long-term negative effects).
The system uses the votes to build a group representation. Administrators will examine this representation to get a detailed picture of the mood of university students' opinion about the Gran Scala project.
Intelligent system
As the FIUPM explains in a press release, VAI is participating in the experiment to develop an intelligent system that can be used to identify the arguments supporting the decisions made from student remarks. The elicitation and dissemination of such knowledge is one of the key aspects of the model of citizen representation known as e-cognocracy.
VAI will use text data mining techniques and domain analysis to analyse the remarks made, extract possible patterns and determine whether it is possible to establish opinion registers similar to the groups of votes from the earlier phase. Also it will ascertain whether the opinions match the votes placed.
Text mining is the "set of techniques aimed at detecting, identifying and, possibly, extracting implicit information from a collection of documents". Domain analysis is a set of methodologies used to delineate the structure of relationships in a particular discipline. Both techniques are applied by experts.
The goal of the intelligent system that the VAI is to apply is to analyse opinions, detect any opinion groups and, provided enough matches have been extracted from the remarks analysis, verify whether they match the group of votes.
A trial application for electoral processes
If this application proves to be valid, the intelligent system could later compare opinions and votes placed earlier by students and determine the reasons that have led to a possible change of vote.
This is an extremely important experiment because it tests a potential electronic democracy application that could be extended to more important public matters. Linked to a voter analysis and behaviour model, the opinion checking and vote expression model, if successful, will be very useful for electoral processes.
Alle Nachrichten aus der Kategorie: Information Technology
Here you can find a summary of innovations in the fields of information and data processing and up-to-date developments on IT equipment and hardware.
This area covers topics such as IT services, IT architectures, IT management and telecommunications.
Zurück zur Startseite
Neueste Beiträge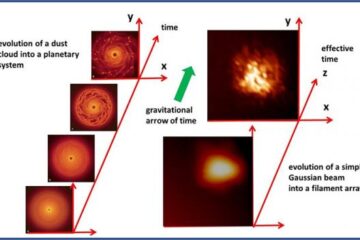 Hyperbolic metamaterials exhibit 2T physics
3D nonlinear ferro-fluid-based hyperbolic metamaterials may contribute to ultra-fast all-optical hyper-computing. Metamaterials–nanoengineered structures designed for precise control and manipulation of electromagnetic waves–have enabled such innovations as invisibility cloaks and super-resolution…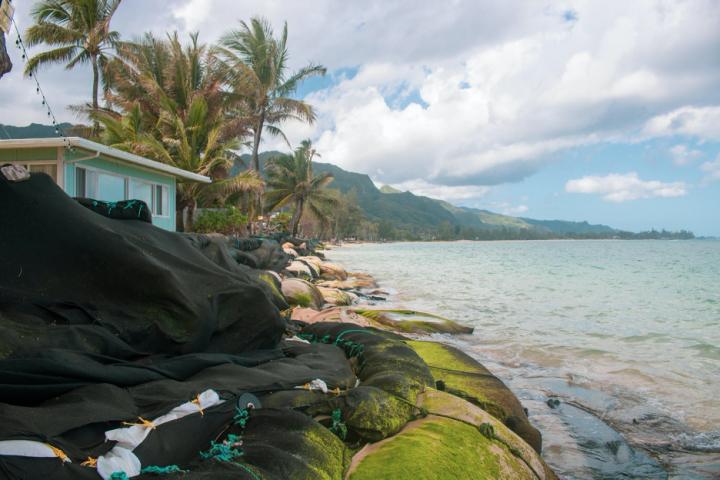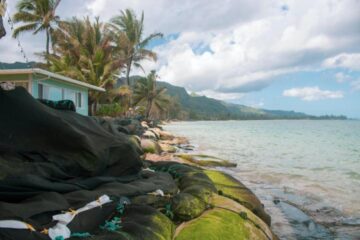 40% of O'ahu, Hawai'i beaches could be lost by mid-century
The reactive and piecemeal approach historically used to manage beaches in Hawai'i has failed to protect them. If policies are not changed, as much as 40% of all beaches on…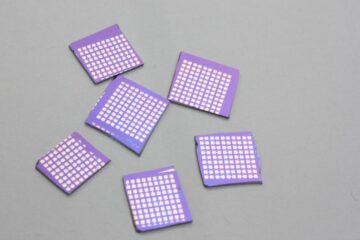 Thin and ultra-fast photodetector sees the full spectrum
Researchers have developed the world's first photodetector that can see all shades of light, in a prototype device that radically shrinks one of the most fundamental elements of modern technology….