Robot rat to lead the way in touch technology
The gaol of the project is to develop machines with sophisticated touch technology, like robots that can use their whiskers like a rat to explore their surroundings. The 7.3 million Euro project will bring together nine research groups from seven countries to develop new technologies inspired by the use of touch in the animal kingdom.
These could have a number of possible applications in modern day society from search and rescue robots that could pick their way through rubble and debris to mine-clearing machines to planetary rovers in space.
While vision supplies information about distant objects, touch is invaluable in sensing the nearby environment. The Norwegian rat and the Etruscan shrew, for example, use their whiskers to make sense of their environment. The mammals sweep their whiskers back and forth at high speeds in a controlled manner, allowing them to use touch signals alone to recognize familiar items, determine the shape and surface of objects, and track and capture prey. However, in designing intelligent, life-like machines, the use of touch has been largely overlooked, until now.
The research team at the BCCN is led by Professor Michael Brecht of the Humboldt-Universität zu Berlin. His research group will focus on the Etruscan shrew, the smallest mammal. This animal hunts prey of almost the same size as itself. Thus, guided by vibrissal touch this animal places breath-takingly fast and precise attacks on its insect prey. "The sensory-motor perfomance of this animal is astonishing. Using novel microscopy techniques will offer unique insights about the mammalian brain function," Brecht says.
The Europe-wide research effort is coordinated by Professor Tony Prescott of the University of Sheffield. Using their understanding of the animal kingdom, the team will develop two machines endowed with similar sensing capabilities, including a whiskered robot that can seek-out, identify and track fast-moving target objects. Professor Prescott said: "Overall, our project will bring about a step-change in the understanding of active touch sensing and in the use of whisker-like sensors in intelligent machines. By learning from nature and developing technologies that do use this physical sense, our researchers will be able to enhance the capabilities of the machines of the future."
Notes to editors:
The BIOTACT (BIOmimetic Technology for vibrissal ACtive Touch) project will develop novel biomimetic computational methods and technologies for active touch sensing.
Project Partners include: Tony Prescott, Dept. of Psychology, University of Sheffield, UK (Co-ordinator); Ehud Ahissar, Weizmann Institute, Israel; Wulfram Gerstner, EPFL, Switzerland; Mathew Diamond, International School of Advanced Studies, Trieste, Italy; Tony Pipe/Chris Melhuish, Bristol Robotics Lab, UK; Michael Brecht, Berlin Bernstein Centre for Computational Neuroscience, Germany; David Golomb, Ben Gurion University, Israel; Patrick Pirim, Brain Vision Systems, Paris, France; Mitra Hartmann, Northwestern University, Chicago, USA.
For more information about BIOTACT, please visit www.biotact.org
The project is funded by the EU "Information Systems Technologies" theme, under the "Future Emerging Technologies" (FET) programme. For more information, visit www.cordis.europa.eu/ist/fet/
For further information, please contact:
Prof. Michael Brecht
Bernstein Center for Computational Neuroscience
Humboldt-Universität zu Berlin
Philippstr. 13, House 6
10115 Berlin
Germany
Email: michael.brecht (at) bccn-berlin.de
Phone: +49 30 2093 6770
Fax: +49 30 2093 6771
Alle Nachrichten aus der Kategorie: Information Technology
Here you can find a summary of innovations in the fields of information and data processing and up-to-date developments on IT equipment and hardware.
This area covers topics such as IT services, IT architectures, IT management and telecommunications.
Zurück zur Startseite
Neueste Beiträge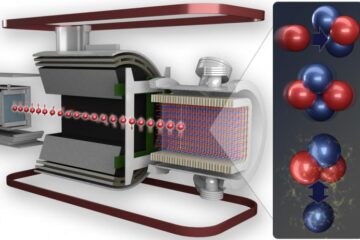 Scientists achieve higher precision weak force measurement between protons, neutrons
Through a one-of-a-kind experiment at the Department of Energy's Oak Ridge National Laboratory, nuclear physicists have precisely measured the weak interaction between protons and neutrons. The result quantifies the weak…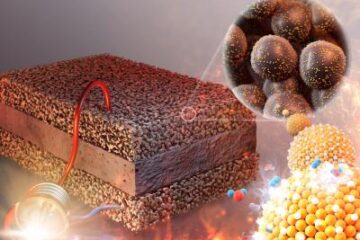 High-performance single-atom catalysts for high-temperature fuel cells
Individual Pt atoms participate in catalytic reaction to faciitate the electrode process by up to 10 times. Single-atom Pt catalysts are stable at 700 degrees Celsius and expected to stimulate…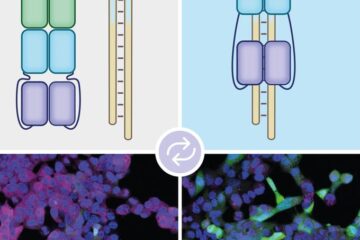 New method allows precise gene control by light
A novel optical switch makes it possible to precisely control the lifespan of genetic "copies". These are used by the cell as building instructions for the production of proteins. The…