IT for SMEs: the right tool for the job
To remain competitive in an increasingly global market, businesses need to be more dynamic. Large organisations have long used IT tools, such as enterprise resource planning systems (ERPs), to gain a complete and timely picture of their entire operations – from orders, to stock, to materials, to personnel.
Such systems have traditionally been bound to single companies and way too costly for small businesses, which may only have a few employees and limited IT resources.
A research team drawn from five European countries is developing the IT infrastructure to apply resource-planning principles to chains of small businesses that work together as part of integrated supply chains. The solutions being developed are aimed mainly at Eastern European tool and die making workshops, but their efforts will be applicable to small companies in many other sectors.
Skills to die for
Tool and die makers are highly skilled workers in the manufacturing industry. They produce specialised tools, dies, and guiding and holding devices that enable machines to manufacture diverse products – from clothing and furniture, to heavy equipment and parts for aircraft. The sector is increasingly dependent on export markets and must compete against low-cost producers in the Far East.
They can be asked to make a range of highly customised – and labour intensive – products. Only by a number of workshops pooling their knowledge and technology can they respond to the varied demands of customers, mainly large automotive manufacturers in the case of the Tool-East project.
But having a number of businesses depending on each other like this down the supply chain can lead to inefficiencies – a delay in one part can have a domino effect on others. Tool-East is adapting existing open-source software 'Open Taps' to the specific needs of tool and die makers.
"We are developing a common platform that the business clusters will be able to use to cover all stages of the manufacturing process – from supply of raw materials to the transport of finished products," says Margherita Forcolin of Italian IT consultants Insiel.
The planning, designing and production stages will be included in the system, as well as standard ERP functions. A further step will incorporate customer relationships management (CRM) functionalities.
"If businesses in a cluster use the same software, they can understand each other," says Forcolin. "They will speak the same business language."
Prototype on its way
Providing an affordable solution has been paramount for the developers. "Especially important is that it is low cost. That is why we have based it on an existing open source application," explains Forcolin who is Tool-East's technical coordinator.
Flexibility is also important. "Businesses need to be able to adapt it to their needs without so much cost and effort," she adds. The final product will be available in three versions that clusters can adapt to their needs – a stand-alone version, an ERP-hosted application, and a virtual marketplace.
The prototype for the generic model was completed at the end of 2007 and it is now ready for release. The next stage of the development will be to work on interfaces to enable the Tool-East system to interoperate with the IT applications that businesses already use, such as computer-aided design (CAD) software, or to import and export data to and from the Tool-East data base.
The EU-funded Tool-East project involves toolmakers, IT specialists, and businesses and research institutes from Germany, Slovenia, Bulgaria, Italy and the Slovak Republic. It should be completed in the summer of 2008.
Media Contact
Christian Nielsen
Christian Nielsen
All latest news from the category: Information Technology
Here you can find a summary of innovations in the fields of information and data processing and up-to-date developments on IT equipment and hardware.
This area covers topics such as IT services, IT architectures, IT management and telecommunications.
Back to home
Newest articles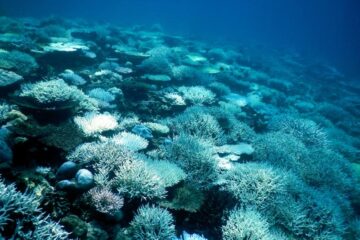 Young Corals Provide Insight into Recovery from Coral Bleaching
The number of young corals can reveal how reefs are recovering from coral bleaching. A new study from the University of Bremen, which was recently published in "PLOS ONE" journal,…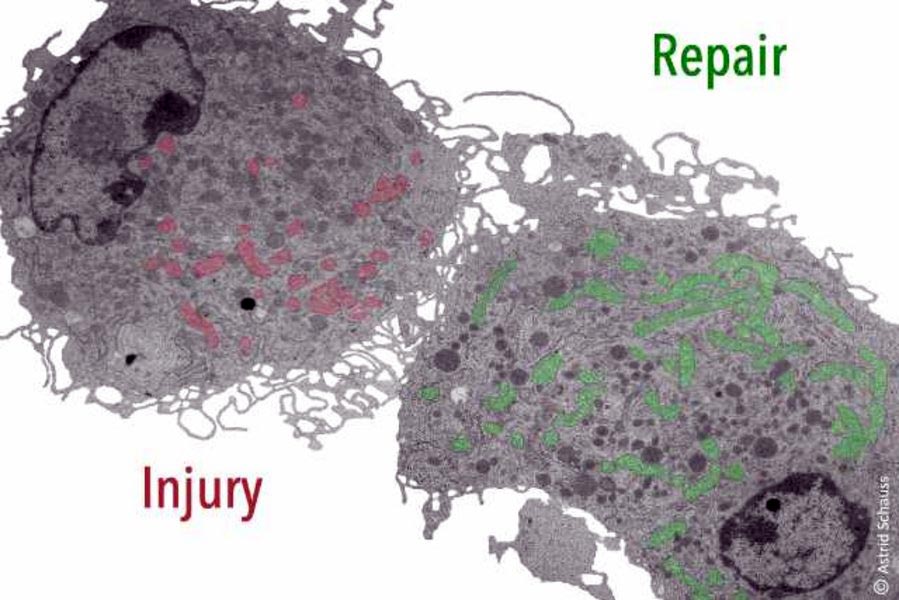 Defense or repair: How immune cells are controlled during wound healing
For the first time, scientists show a causal link between tissue repair, mitochondrial metabolism, and the activation and function of macrophages (scavenger cells) / Publication in 'Cell Metabolism'. A Cologne-based…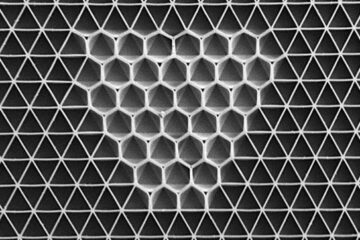 Transforming material topology with a drop of liquid
Liquid acts across multiple scales to reorganize connectivity in networks of artificial microscopic cells. The Science Networks of cells in nature have inspired researchers to develop their own materials made…