Crowd-beating mobile network management
The need for greater network capacity has been a constant concern of mobile operators as mobile phone traffic has increased in recent years and new data services have become available. There are two main ways to meet the demand: invest in costly new infrastructure or improve the way you manage the resources you have.
"Better resource management allows operators to provide more services of better quality to more users on existing infrastructure without having to spend money on new infrastructure," explains Ferran Casadevall, a researcher at the Technical University of Catalonia.
And, because it is a more dynamic solution, resource management technologies allow operators to optimise traffic capacity as and when it is needed, whether in shopping malls during the busy holiday season or at a sports' stadium during a football match. However, for resource management systems to be truly effective, they must be able to manage a variety of different radio access technologies, from GSM and third-generation (3G) UMTS to high-speed WLAN, simultaneously.
A team of researchers led by Casadevall have come up with a solution. In the EU-funded Aroma project, they developed Common Radio Resource Management (CRRM) algorithms that function within and between mobile and wireless systems.
"We have taken a global approach in that we focused not on one access technology alone, but rather on all that are available. Our approach manages network connections depending on where users are and what they are doing. In essence, it provides operators with a better way to balance traffic from different sources, and it does so intelligently," Casadevall says.
"Someone making a voice call, for example, would probably only need GSM but someone watching streaming video or digital TV would want to use high-speed WLAN where it is available, such as inside a building, and then be handed over seamlessly to UMTS when they leave the coverage area," he adds.
The CRRM concept and some of the algorithms developed by Casadevall's team are being considered for adoption by the four big European mobile operators in the Aroma consortium – Telefónica, telecom Italia, Portugal Telecom and TeliaSonera. They have also elicited interest from other operators. Telecom Italia has one patent pending as a result of the project, while the Technical University of Catalonia has another.
More calls, more messages, more TV… more quality of service
For mobile phone users, the Aroma approach provides better quality of service because no matter what they are doing or where they are, the algorithms fine-tune the network to suit their needs. In high-traffic situations, that means more people will be able to make calls, send messages or watch television without suffering from service losses.
For operators, CRRM promises major cost savings. According to the Aroma consortium's projections, the resource management solutions could save operators a significant amount of money per year by reducing how much they need to invest in new UMTS infrastructure in order to continue to add clients. That is especially important at a time when the rollout of new services, such as digital mobile television, will put increased strain on existing networks. In addition, no big leap in communications technology is expected in the coming years.
"The first generation of mobile communications was the analogue networks introduced in the 1980s. Those then underwent a major switch in Europe and much of the world to GSM, the second generation, and then a big leap to UMTS, the third generation. Now we are witnessing a more gradual evolution toward integrating new services and systems into existing technology and improving the management of them globally in order to free up bandwidth. In the future, new services will appear that you couldn't even imagine today," Casadevall predicts.
In his view, the introduction of new services and the need to optimise network capacity to handle them is part of a virtuous circle that will continue to spur growth in the mobile communications industry.
"People demand more services, which requires more bandwidth, which requires better resource management, which in turn improves services and allows new ones to be created," he says. "Until now, voice has been the major driving force behind the sector, but a big switch is starting to occur toward data – and that creates new demands."
All latest news from the category: Information Technology
Here you can find a summary of innovations in the fields of information and data processing and up-to-date developments on IT equipment and hardware.
This area covers topics such as IT services, IT architectures, IT management and telecommunications.
Back to home
Newest articles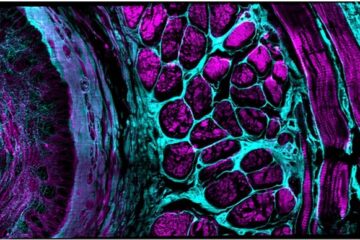 Enhancing the workhorse
Artificial intelligence, hardware innovations boost confocal microscope's performance. Since artificial intelligence pioneer Marvin Minsky patented the principle of confocal microscopy in 1957, it has become the workhorse standard in life…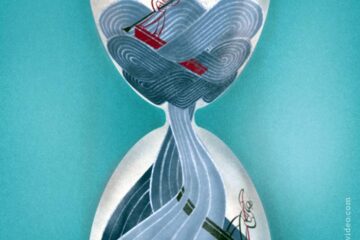 In the quantum realm, not even time flows as you might expect
New study shows the boundary between time moving forward and backward may blur in quantum mechanics. A team of physicists at the Universities of Bristol, Vienna, the Balearic Islands and…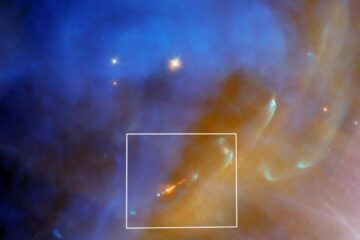 Hubble Spots a Swift Stellar Jet in Running Man Nebula
A jet from a newly formed star flares into the shining depths of reflection nebula NGC 1977 in this Hubble image. The jet (the orange object at the bottom center…