Horses for courses on e-insurance trail
The ability to move freely between Member States is one very concrete outcome of greater union in Europe. But with mobility comes potential insecurity. What happens if I get sick on holidays in Italy? Is insurance reciprocal when I work abroad in the EU? How is the hospital bill processed?
The little blue European Health Insurance Card (eye-readable EHIC), valid since June 2004, takes the worry out of inter-European travel and work assignments, replacing a number of different forms that needed to be carried while on the move, such as the E111 and E110. This plastic card legally(1) entitles insured citizens from EU/EFTA countries to equivalent (unplanned) healthcare while abroad in any of the other 27 Member States or four EFTA countries. This means the eye-readable EHIC has been implemented in a total of 31 countries Europe-wide. Quite an achievement already!
"But this is all back-story to the challenging task we now face of digitising the process," says Noël Nader, director for international areas at GIE Sesame-Vitale in France who heads a consortium of Commission-funded partners now deploying ICT solutions to simplify and improve EHIC.
As the most advanced pan-European project in this field, NETCARDS For eEHIC was mandated by the European Commission to implement this in a "step-wise" fashion. The EU's executive called for a card "which can be electronically read [on] the premises of the healthcare providers (general practitioners, pharmacists, hospitals, dentists, and other health related practitioners) equipped with the appropriate card reader (off the shelf) and whose validity can, under appropriate interoperability conditions and depending [on] the Member States, be verified on-line."(2)
Leading the cry
Healthcare is leading the cry for more and better e-government and e-identification in Europe. But this pioneering ICT spirit throws up its own set of challenges. Challenges that NETC@RDS For eEHIC has been tackling since 2002, thanks to EU eTEN funding, which supports the concept and realisation from market validation to later implementation and deployment in 15 Member States (with three other countries agreeing to take up the service outside the ongoing contractual agreement).
Principal among the challenges, Nader told ICT Results ahead of NETC@RDS' appearance at the e-Challenges conference (24-26 October), is convincing Member States to resist rolling out their own version of the health insurance cards until a more systematic approach and technologies can be put in place across the bloc.
For example, Germany, France, Austria and Slovenia already have insurance cards with embedded microchips, or 'smart cards', containing the holder's health insurance data. Others are in various stages of developing them. A few are taking the 'wait and see' approach.
It could be easy to put a pan-European scheme like e-EHIC into the 'too-difficult' basket, suggests Nader, "but that would be missing a milestone opportunity to harness the benefits of ICT in this very important field – and one that is so critical to Europe's internal market."
So the consortium of 26 partners – made up of health insurance organisations, hospital associations, regional governments, research institutions, industrial sponsors, and relevant standards bodies and other authorities – came up with scenarios of varying degrees of on- and offline technology allowing progressive migration of different countries to e-EHIC.
The scenarios range from using chip cards, data readers and security solutions all handled off-line; to a combination of chip cards with network services handling data and authentication online; to all data managed online with no chip cards; to data being read by machines or optically scanned from the eye-readable EHIC.
It is horses for courses. But the underlying idea is to develop a unified workstation capable of processing/reading different chip cards and/or transferring data from a remote health insurance data server over a secure extranet link.
Thanks to its pilot testing, consultation and careful assessment of the legal basis for pan-European health services, NETC@RDS For eEHIC learnt that it would be a "waste [of] effort and credibility" to invest in the notion of an "all-embracing gigantic deployment scheme [for eEHIC]".
The best solution, they note, is to focus on card-reading technology and systems that guarantee interoperability wherever deployed in Europe; a gradual migration to full-scale network functionality (server and user side) to access health insurance databases remotely.
Tests in Greece during the Olympic Games in 2004, and later in Germany for the Football World Cup in 2006, showed the clear benefits of eEHIC systems for healthcare providers, health insurance providers and patients – less administration, better reliability and security of data with simpler and faster procedures.
Flight control for health insurance?
"We are like air-traffic controllers," quips Nader, "before we can deliver the best solution from 2010 onwards, we have to understand and accommodate the different legal and political implications, organisational issues and technological solutions, and think of how it will all keep running afterwards with appropriate standards."
In fact, Nader sees other parallels with the skies. He says putting together plausible and sustainable e-health systems and technologies Europe-wide is a bit like managing Airbus, and that the final body proposed to oversee eEHIC could even work something like IATA, the air traffic authority.
There is still a lot of air-miles to cover in the coming years and it is sometimes hard to predict how the political winds might shift, but NETC@RDS For eEHIC is confident that it can get all the actors and technologies onboard to deliver a reliable system of systems using on- and offline methods befitting the different situations in different European countries.
Notes:
(1) European Regulations coordinating social security – Council Regulations (EC) 1408/71 and 574/72
(2) CEN/ISSS workshop on interoperability of eEHIC (WS/eEHIC), Adopted Business Plan, version 1.0
All latest news from the category: Information Technology
Here you can find a summary of innovations in the fields of information and data processing and up-to-date developments on IT equipment and hardware.
This area covers topics such as IT services, IT architectures, IT management and telecommunications.
Back to home
Newest articles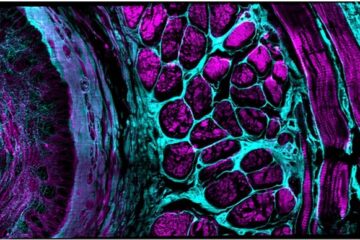 Enhancing the workhorse
Artificial intelligence, hardware innovations boost confocal microscope's performance. Since artificial intelligence pioneer Marvin Minsky patented the principle of confocal microscopy in 1957, it has become the workhorse standard in life…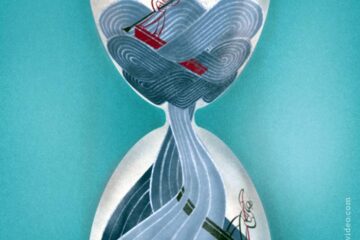 In the quantum realm, not even time flows as you might expect
New study shows the boundary between time moving forward and backward may blur in quantum mechanics. A team of physicists at the Universities of Bristol, Vienna, the Balearic Islands and…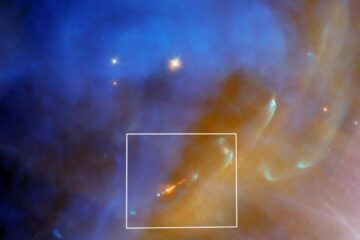 Hubble Spots a Swift Stellar Jet in Running Man Nebula
A jet from a newly formed star flares into the shining depths of reflection nebula NGC 1977 in this Hubble image. The jet (the orange object at the bottom center…