Software wrapper for smarter, networked homes
Although the idea of creating intelligent networked home environments as a way to make life easier, safer and more enjoyable has been around for some time, the technology has yet to catch up with the vision. Home automation systems have become more commonplace and consumer electronics have more networking capability, but no one has, so far, gotten all the high-tech and not so high-tech gadgetry cluttering modern homes to work together in an intelligent way. It is not yet common for fridges to talk to your TV to warn that the door has been left open or for heating systems to turn on when you return home, for example.
"People are finding themselves with all these networkable devices and are wondering where the applications are that can use these devices to make life easier and how they could be of more value together than individually," says Maddy Janse, a researcher for Dutch consumer electronics group Philips.
There are two fundamental obstacles to realising the vision of the intelligent networked home: lack of interoperability between individual devices and the need for context-aware artificial intelligence to manage them. And, to make smart homes a reality, the two issues must be addressed together.
Software wrapper to get gadgets talking
The EU-funded Amigo project, coordinated by Janse, is doing just that, creating a middleware software platform that will get all networkable devices in the home talking to each other and providing an artificial intelligence layer to control them.
"With the Amigo system, you can take any networkable device, create a software wrapper for it and dynamically integrate it into the networked home environment," Janse explains.
The project, which involves several big industrial and research partners, is unique in that it is addressing the issues of interoperability and intelligence together and, most significantly, its software is modular and open source.
By steering away from creating a monolithic system and making the software accessible to all, the partners believe they can overcome the complications that have held back other smart home projects. For consumer electronics companies and telecoms firms, the system has the additional benefit of providing a test bed for new products and services.
"What we are trying to do is so large and so complex that it has to be broken down into smaller parts. By making it open source and letting third-party developers create applications we can ensure the system addresses whatever challenges arise," Janse says.
The Amigo architecture consists of a base middleware layer, an intelligent user services layer, and a programming and deployment framework that developers can use to create individual applications and services. These individual software modules form the building blocks of the networked home environment, which has the flexibility to grow as and when new devices and applications are added.
Interoperability is ensured through support for and abstraction of common interaction and home automation standards and protocols, such as UPnP and DNLA as well as web services, while the definition of appropriate ontologies enables common understanding at a semantic level.
"A lot of applications are already available today and more will be created as more developers start to use the software," Janse says.
A vision of the future
A video created by the project partners underscores their vision for the future in which homes adapt to the behaviour of occupants, automatically setting ambient lighting for watching a movie, locking the doors when someone leaves or contacting relatives or emergency services if someone is ill or has an accident. In an extended home environment, the homes of friends and relatives are interconnected, allowing information and experiences to be shared more easily and setting the stage for the use of tele-presence applications to communicate and interact socially.
Initially, Janse sees such networked systems being employed in larger scale environments than an individual home or for specific purposes. Some subsets of applications could be rolled out in hotels or hospitals or used to monitor the wellbeing of the elderly or infirm, for example.
"With the exception of people with a lot of money building their homes from scratch, it will be a while before intelligent networked homes become commonplace," the coordinator notes. "In addition, this isn't something average consumers can easily set up themselves, currently some degree of programming knowledge is needed and installers need to become familiar with the concepts and their potential."
Even so, the project is hoping to continue to stimulate the growth of the sector.
In October, it launched the Amigo Challenge, a competition in which third-party programmers have been invited to come up with new applications using the Amigo software. Janse expects the initiative will lead to the software being used in even more innovative and possibly unexpected ways.
Alle Nachrichten aus der Kategorie: Information Technology
Here you can find a summary of innovations in the fields of information and data processing and up-to-date developments on IT equipment and hardware.
This area covers topics such as IT services, IT architectures, IT management and telecommunications.
Zurück zur Startseite
Neueste Beiträge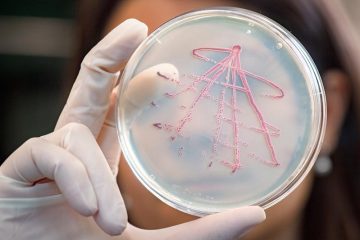 Grow faster, die sooner: How growth rates influence the fitness of bacteria
"The fitness of bacteria is more complex than expected," explains Ulrich Gerland, professor for the theory of complex biosystems at the Technical University of…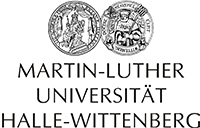 Spintronics: Researchers show how to make non-magnetic materials magnetic
In solid-state physics, oxide layers only a few nanometres thick are known to form a so-called two-dimensional electron gas. These thin layers, separated from…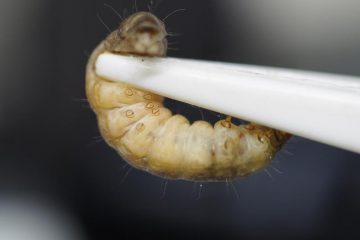 Caterpillars of the wax moth love eating plastic: Fraunhofer LBF investigates degradation process
Within the Framework of a research project on the chemical imaging analysis of plastic digestion in caterpillars (RauPE), a team from Fraunhofer LBF used…