The missing link in interoperability
Pilot trials show that the resulting e-services can reduce bureaucracy, identify fraud and deliver optimised services to citizens.
A few years ago Norbert Benamou, Director of Business Flow Consulting, was working for a large municipal authority in the south of France. He was astounded to discover how so little of the authority's work was conducted electronically.
"We found that people had difficulties referring citizens for appropriate social care simply because of the lack of electronic communication between departments and agencies. What's more, the databases in the different agencies were incompatible, so any attempt at developing e-services quickly led to disappointment. At best you could make requests electronically, but the requests then had to be processed manually."
Encouraging interoperability
This experience encouraged Benamou to form the now EU-funded TERREGOV project to develop an IT solution that could be deployed at a regional level, allowing any authority within the region to "plug in" their applications and databases, link them up and provide valuable e-services to citizens.
"Many local authorities in Europe are extremely small and do not have the resources to develop complex solutions for e-services," Benamou explains. "The TERREGOV platform makes it very simple. A local authority simply registers their specific applications on the system as a web service and TERREGOV more or less takes care of what information is transferred to the regional TERREGOV hub and who can access it."
The bulk of the implementation falls to the larger regional authority, which has to customise and host the TERREGOV hub, select which e-services to develop and encourage the local authorities to change their working practices and "go electronic".
The benefits of interoperable systems can be significant. At the regional level, TERREGOV helps public services to be delivered consistently by all local authorities, irrespective of their size, so there is no "postcode discrimination" for citizens. Local authorities, on the other hand, can use TERREGOV to deliver e-services at minimal cost without have to discard familiar, legacy systems.
Speedy service
But the biggest winner is the citizen who benefits from shorter processing times – in one TERREGOV trial, applications for unemployment benefits were processed in a few days instead of one month – and more "joined up" thinking. Instead of having to request a particular service, citizens can simply highlight a problem, and let the various public bodies collaborate to provide a solution.
An ongoing pilot of the TERREGOV platform in Regione del Veneto, for instance, is helping agencies to provide and coordinate social care tailored to each individual – interoperability produces a more detailed profile of each individual's needs.
In the Polish town of Czestochowa, the TERREGOV platform links databases in the local registry office, the district labour office and the city's social aid centre. Electronic access to these departments and census information will help the city practically to eliminate benefit fraud. Clerks can check for duplicate applications in the system even while the applicant is still sitting in the office.
Benamou believes that the economic benefits and improvements in efficiency that TERREGOV offers should encourage regional authorities to consider its deployment.
"The technologies available at present to achieve this level of regional integration vary from between €1 million and €10 million. The cost of TERREGOV implementation is more in the €100,000s. Interoperability is something that regional and local authorities can now afford, and ill-afford to ignore!"
Alle Nachrichten aus der Kategorie: Information Technology
Here you can find a summary of innovations in the fields of information and data processing and up-to-date developments on IT equipment and hardware.
This area covers topics such as IT services, IT architectures, IT management and telecommunications.
Zurück zur Startseite
Neueste Beiträge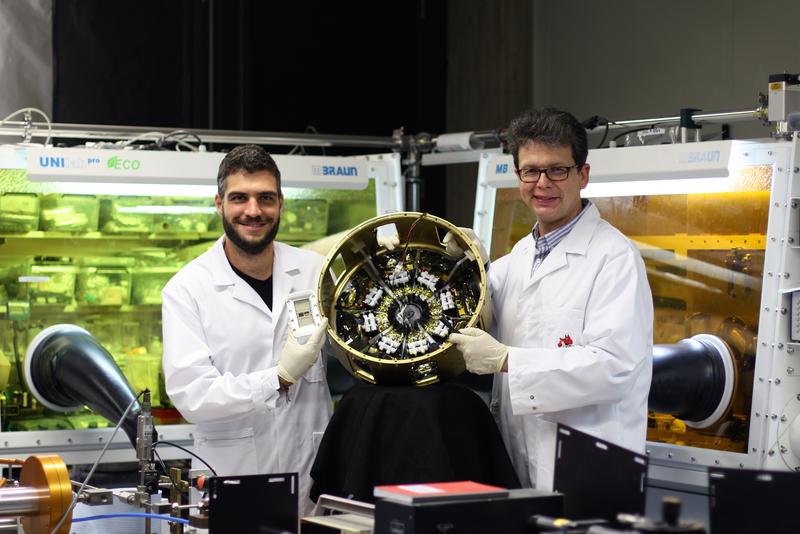 New solar cells for space
Almost all satellites are powered by solar cells – but solar cells are heavy. While conventional high-performance cells reach up to three watts of electricity per gram, perovskite and organic…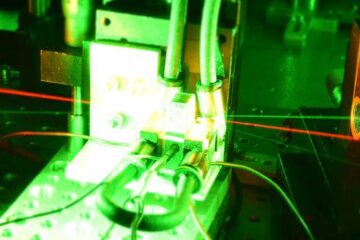 Development of a novel membrane laser module for spectral measurement methods
The Fraunhofer Institute for Applied Solid State Physics IAF has partnered up with the start-up "Twenty-One Semiconductors" (21s) from Stuttgart to bring their unique laser concept from lab to practice….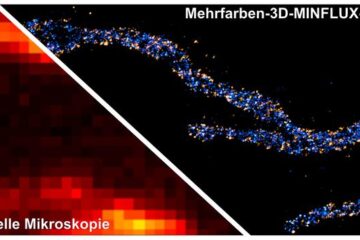 Dissecting protein assemblies
Super-resolution MINFLUX nanoscopy, developed by Nobel laureate Stefan Hell and his team, is able to discern fluorescent molecules that are only a few nanometers apart. In an initial application of…