Mobile video communication from a mountain top
This is a technique that can be used by reporters in remote locations to give live reports and by everyday people, regardless of their location. The technique is so powerful that it is possible to use video with HDTV-quality and transmit it over the regular cellular phone network.
The equipment that is used today is a backpack with a video camera mounted on a bar in front of the person wearing it or a small camera mounted on a helmet.
In the near future the equipment can be so small that it is like using a hands-free, but in this case for video communication, says Ulrik Söderström.
His research regards video and how you can compress the images so that they can be transmitted over any kind of connection while still maintaining high image quality.
A large part of our communication is non-verbal, for example the facial expressions and body language of the person we are communicating with. When we can't se each other a large part of what we are mediating is lost, explains Ulrik Söderström.
His technique makes use of video areas that are classified as important, for example the mouth and the eyes. From changes in these areas and by using a model of the person's face Ulrik can reconstruct a movie in a way that the compressed video needs very little space and at the same time retains high image quality. This means that the sender isn't dependent on fast connections and can use any kind of network for producing good image quality. Video can be transmitted at as low bitrate as 5 kbps, which can be compared to audio via the regular cellular phone network that needs almost 10 kbps.
Ulrik Söderström defends his thesis Very Low Bitrate Video Communication: A Principal Component Analysis Approach on Friday the 26th of September.
The dissertation is held at 10.00 in N200, Naturvetarhuset, Umea University.
Faculty opponent is Professor Luis Torres, Department of Signal Theory and Communications, Universitat Politècnica de Catalunya, Barcelona, Spain.
For further information, please contact
Ulrik Söderström
Telephone: +46 (0)90-7869991
E-mail: Ulrik.soderstrom@tfe.umu.se
Alle Nachrichten aus der Kategorie: Information Technology
Here you can find a summary of innovations in the fields of information and data processing and up-to-date developments on IT equipment and hardware.
This area covers topics such as IT services, IT architectures, IT management and telecommunications.
Zurück zur Startseite
Neueste Beiträge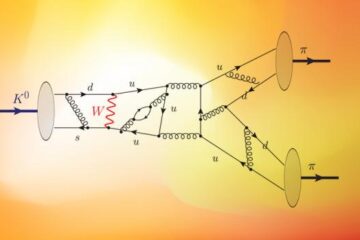 New calculation refines comparison of matter with antimatter
Theorists publish improved prediction for the tiny difference in kaon decays observed by experiments. -An international collaboration of theoretical physicists–including scientists from the U.S. Department of Energy's (DOE) Brookhaven National…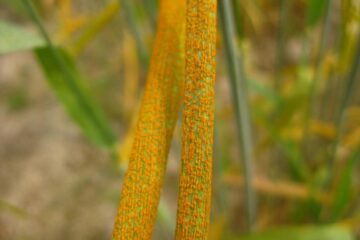 New study identifies wheat varieties that resist the destructive stripe rust disease
Stripe rust is one of the most destructive wheat diseases in the world, especially in the United States. While the disease can be controlled by chemicals, those may be harmful…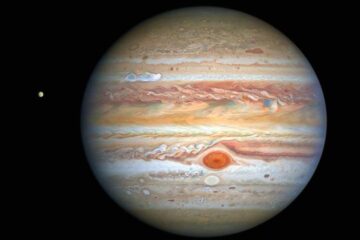 Hubble captures crisp new image of Jupiter and Europa
This latest image of Jupiter, taken by the NASA/ESA Hubble Space Telescope on 25 August 2020, was captured when the planet was 653 million kilometres from Earth. Hubble's sharp view…