INSPIRE-5Gplus: new Software Defined Radio-based 5G-Stand Alone gNodeB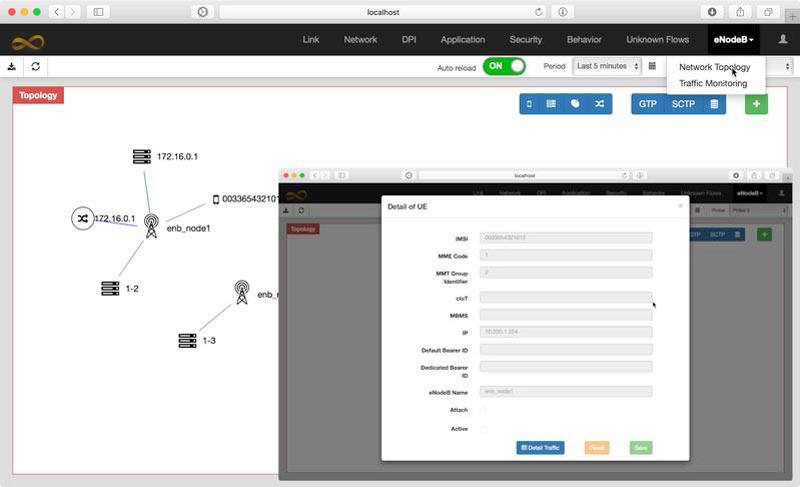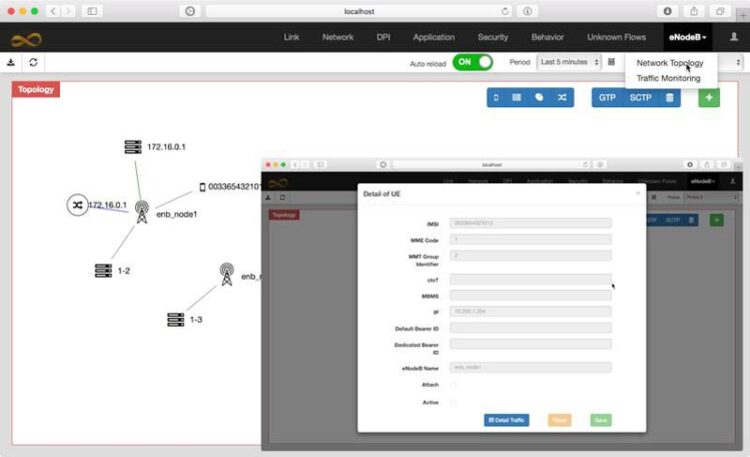 H2020 project INSPIRE-5Gplus (https://www.inspire-5gplus.eu/) develops a fully Stand Alone 5G-in-a-Box.
New fully Stand Alone 5G-in-a-Box has been integrated, configured and tested by Montimage in the H2020 project INSPIRE-5Gplus (https://www.inspire-5gplus.eu/). It integrates the MMT (Montimage Monitoring Tool) framework for improved analysis and cybersecurity of portable 5G solutions.
The 5G-in-a-Box solution includes the following features:
5G-in-a-Box offers a 4G LTE and 5G NSA/SA network platform commercialised by Montimage and Cumucore. It can be used not only for experimental testing but also to create a small-scale mobile network in order to provide mobile connection in white or grey zones and for Industry 4.0 applications.
Entirely Open-Source software and hardware. Open-source for both software and hardware gives end users full control. However, we also integrate Cumucore's proprietary 5G solution (https://cumucore.com) for fine-grained network slicing.
Portable, ready-to-use, zero-touch deployment and management for both experimenting and small-scale deployment of end-to-end 4G/5G networks. The testbed is available as a software package or appliance allowing to quickly deploy a mobile network in 5 minutes.
Integrated-security analysis and network statistic visualisation in real-time. MMT is a network traffic monitoring and security analysis framework. It is located between the RAN and the EPC/5G core to monitor network traffic of both the data and control planes.
On-the-fly programmability of the data plane. Programmable router devices supporting Programming Protocol-Independent Packet Processors (P4) between the RAN and the Core network allow early detection and prevention of security issues, such as, (D)DoS attacks. It also contains a lightweight mitigation mechanism, for instance, by acting as a firewall to block malicious traffic sources. The most important role of the devices is to allow users to reprogram the data plane traffic on-the-fly. This capability can be used to enable Multi-access Edge Computing (MEC) to reroute traffic used by MEC services without passing through the core network, thus increasing the performance and reducing the latency.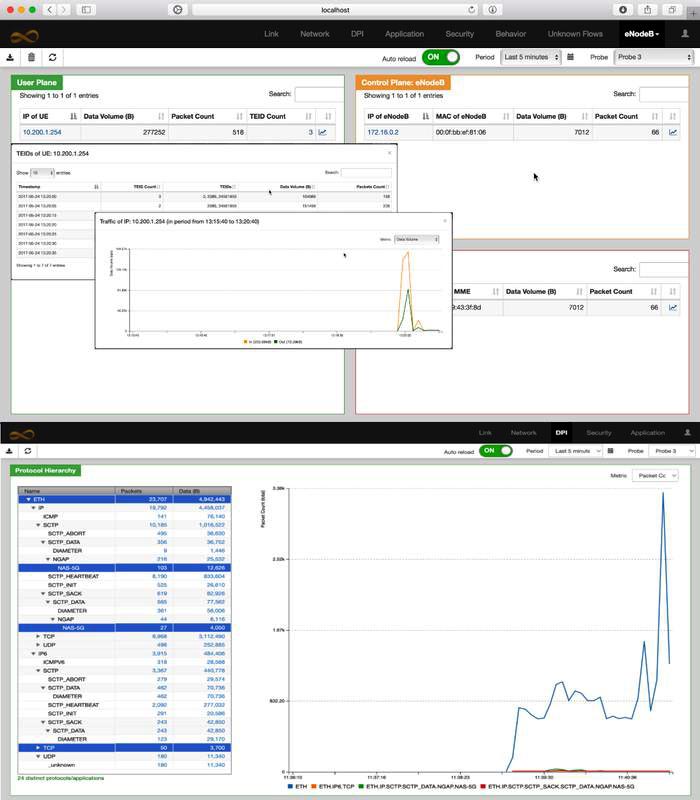 Montimage, who has integrated, configured and tested this portable 5G solution, offers commercial services that include training, support, specification of detection rules, implementation of new detection algorithms and Artificial Intelligence models, and more.
The overall architecture of 5G-in-a-Box testbed platform consists of 3 main building blocks: i) Radio Access Network (RAN), ii) Evolved Packet Core (EPC) or 5G core, and iii) Montimage Monitoring Tool (MMT) framework for the visualisation of network statistics and alarms triggered by abnormal activity and security intrusions.
Further information:
https://www.montimage.com/products
About the INSPIRE-5Gplus project
The Horizon 2020 project INSPIRE-5Gplus will advance security of 5G and Beyond networks. Grounded in an integrated network management system and relevant frameworks, INSPIRE-5Gplus is entirely devoted to improve security at various dimensions, i.e., overall vision, use cases, architecture, integration to network management, assets, and models. INSPIRE-5Gplus will address key security challenges through vertical applications ranging from autonomous and connected cars to Critical Industry 4.0. The project started on 1st November 2020 and will end on 31st October 2022. It is performed by a consortium of 14 European partners from industry and academia.
Coordinator: Uwe Herzog, Eurescom GmbH
Acknowledgment
This project has received funding from the European Horizon 2020 Programme for research, technological development and demonstration under grant agreement number 871808 – INSPIRE-5G-plus
Wissenschaftliche Ansprechpartner:
Edgardo Montes de Oca, MONTIMAGE
E-mail: contact@montimage.com
Media Contact
Pooja Mohnani Marketing and PR
EURESCOM European institute for research and strategic studies in telecommunications
All latest news from the category: Information Technology
Here you can find a summary of innovations in the fields of information and data processing and up-to-date developments on IT equipment and hardware.
This area covers topics such as IT services, IT architectures, IT management and telecommunications.
Back to home
Newest articles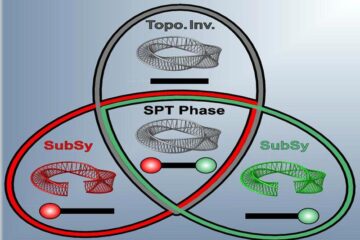 Topological phase protection reams to sub-symmetry
An international research team makes a breakthrough in physics. An international team led by researchers at Nankai University in China and at University of Zagreb in Croatia, along with team…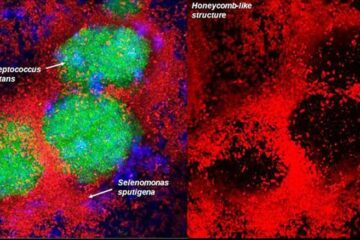 New bacterial species involved in tooth decay
Large study in children reveals Selenomonas sputigena as a key partner of Streptococcus in cavity formation. Collaborating researchers from the University of Pennsylvania School of Dental Medicine and the Adams…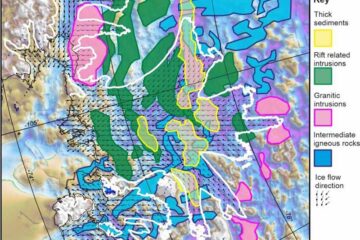 Ground beneath Antarctica's most vulnerable glacier mapped for first time
The ground beneath Antarctica's most vulnerable glacier has been mapped for the first time, by a team that includes a Swansea expert, helping scientists to better understand how it is…