Fraunhofer SCAI presents new software licensing solutions for Grids and Clouds
The Fraunhofer Institute for Algorithms and Scientific Computing SCAI presents a new product developed in the project SmartLM, funded by the European Commission. Further highlights of SCAI at the International Supercomputing Conference from 23rd until 26th June, 2009 in Hamburg are professional services in the field of High Performance Computing.
"elasticLM" is a new licensing framework of web services that facilitates treating and implementing software licenses as Grid services. This innovative technology provides users and customers with a maximum of flexibility while offering new business opportunities for software vendors and application service providers. "elasticLM" is based on open standards to ease the integration into existing environments and to leverage interoperability.
Researchers at Fraunhofer SCAI developed "elasticLM" in the context of the research project SmartLM, funded by the European Commission. In the framework of SmartLM, CAE software vendors like ANSYS, INTES and LMS International are pilot users.
Customers profit from SCAI's high-capacity computer infrastructure
High Performance Computing for scientific and technical applications is one of Fraunhofer SCAI's key competences. SCAI develops individual algorithms, ports software on different systems and guarantees best implementation as well as a high performance of applications. Target architectures include x86 multi-core systems, GPGPUs and clusters of these. SCAI customers benefit from the deep expertise in advanced software development tools such as CUDA, MPI, OpenMP, OpenCL and Intel Ct.
Porting high-performance open-source software to Windows
Fraunhofer SCAI offers services in porting and integration of open source software applications for Linux on Windows HPC. In this regard, the institute's IT specialists deploy and develop numerical and engineering codes on Windows HPC, and accomplish benchmarking of codes on Windows HPC clusters, for example. Currently, SCAI organises and mentors a student project: A team of students establishes a web portal for open source software, developed and ported by Fraunhofer SCAI running on Microsoft Windows Operation Systems.
Fraunhofer SCAI's HPC and Grid specialists are going to present selected software products and professional services in Hamburg. The International Supercomputing Conference (ISC) is Europe's leading conference and exhibition on High Performance Computing, Networking and Storage. Fraunhofer SCAI and its distribution partner scapos AG are looking forward to welcoming you at the Congress Center in Hamburg, Germany, from 23rd until 26th June, 2009 at booth 700.
Contact:
Diplom-Journalist Michael Krapp
Fraunhofer Institute for Algorithms and Scientific Computing SCAI
Corporate Communications
Schloss Birlinghoven, 53754 Sankt Augustin, Germany
michael.krapp@scai.fraunhofer.de
phone: + 49 (0)2241-14-2935, fax: + 49 (0)2241-14-42935
Weitere Informationen:
http://www.smartlm.eu
http://www.scai.fraunhofer.de/openmshpc.html
http://www.scapos.com
http://www.supercomp.de/isc09/
Media Contact
Michael Krapp
Fraunhofer Gesellschaft
All latest news from the category: Information Technology
Here you can find a summary of innovations in the fields of information and data processing and up-to-date developments on IT equipment and hardware.
This area covers topics such as IT services, IT architectures, IT management and telecommunications.
Back to home
Newest articles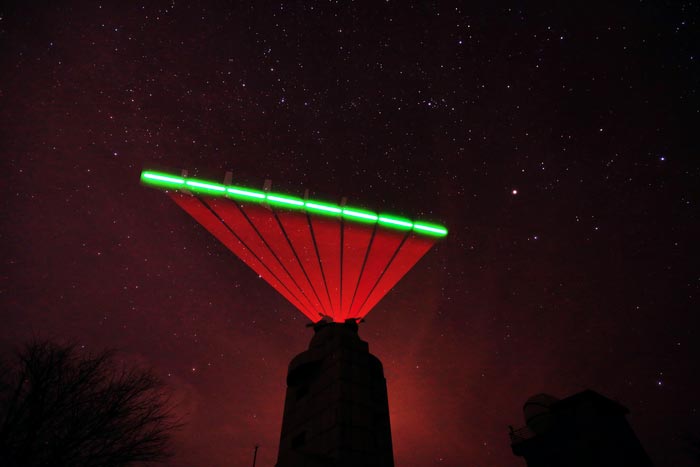 Compact QKD system
… paves the way to cost-effective satellite-based quantum networks. Researchers demonstrate successful quantum key distribution between space lab and four ground stations. Researchers report an experimental demonstration of a space-to-ground…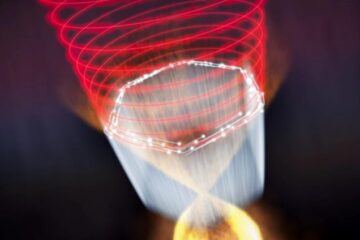 Exploring quantum electron highways with laser light
Spiraling laser light reveals how topological insulators lose their ability to conduct electric current on their surfaces. Topological insulators, or TIs, have two faces: Electrons flow freely along their surface…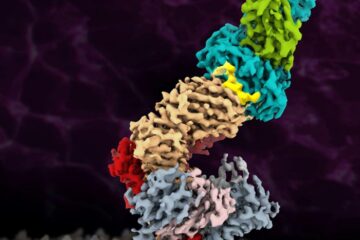 First image of antigen-bound T-cell receptor at atomic resolution
Immune system: Antigen binding does not trigger any structural changes in T-cell receptors – Signal transduction probably occurs after receptor enrichment. The immune system of vertebrates is a powerful weapon…