CrowdWater: An App for Flood Research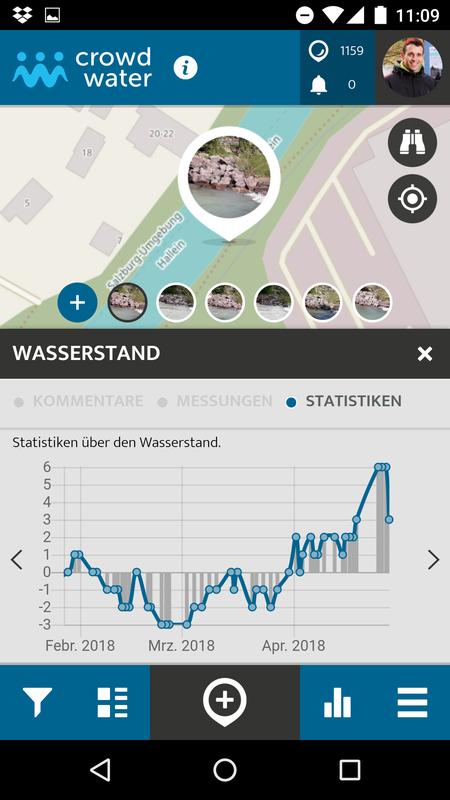 The CrowdWater project, developed by doctoral candidates from the Department of Geography of the University of Zurich, is a citizen science project in the area of hydrology, the science of water. The project collects hydrological data on water levels, streamflows and soil moisture from all over the world. The smartphone app CrowdWater | SPOTTERON, which is available for free, makes it possible for anyone interested in water to use their own observations and simple graphical methods to take hydrological measurements and add these to a central database. "For CrowdWater to work, we need the public to participate," says doctoral candidate Simon Etter.
Flood protection in areas lacking measurement tools
In many regions of the world where infrastructure to collect water data is lacking, the data captured through CrowdWater can be analyzed using hydrological models. These models help to predict floods and improve water management. "The CrowdWater app allows the local population to gather data on rivers near them in a spatiotemporal resolution that is beyond the limits of official measurement networks," explains Barbara Strobl. The doctoral candidate adds that at the same time, those participating to improve the data for their area also learn something about their local streams.
Switzerland – an ideal testing ground
The researchers have yet to find out whether this crowdsourcing approach to collect data through an app will work. Switzerland is the ideal place to test the app because the data from the measurement stations can be used as a benchmark. Interesting rivers for this first phase include, for example, the Töss or the Murg in north-eastern Switzerland, the Gürbe in the canton of Bern, or the Verzasca in Ticino (see map). While it is generally useful to collect data throughout the year, it is especially fascinating to observe local rivers and streams in spring, because this is often when water levels are high as a result of snowmelt in the Alps. It is also interesting for participating citizen scientists to compare water levels before and after a rainfall event. However, Switzerland is more than just a testing ground: "In spite of the good network of measurement stations, we too don't have enough local measurements for most rivers. We're optimistic that the collected data will also lead to better models and forecasts in Switzerland," says professor of hydrology Jan Seibert, who leads the project.
Simple methods, long time series
The methods with which data are collected are very simple: At the heart of the app is a virtual staff gauge that makes it possible for everyone to create a reference image of the water levels of a specific river. Other users also see these virtual stations on the app's map and can find their location through their phone's GPS. They then compare the real situation of the river with the reference image in the app. Anyone can create a new virtual station or add data to existing stations.
Stations that have many observations and long time series are particularly useful for the researchers. "If a section of a river already has a CrowdWater station, then it makes more sense to add more observations to the existing station than to create a new one," says Jan Seibert. In addition to water level data for rivers, the app also makes it possible to make observations on soil moisture and on small streams that only flow occasionally.
Contact:
Prof. Jan Seibert, PhD
Department of Geography
University of Zurich
Phone: +41 44 635 52 00
E-mail: jan.seibert@geo.uzh.ch
Simon Etter and Barbara Strobl
Phone: +41 44 635 52 28
E-mail: simon.etter@geo.uzh.ch
http://www.media.uzh.ch/en/Press-Releases/2018/CrowdWater.html
http://www.crowdwater.ch
Media Contact
Rita Ziegler
Universität Zürich
Alle Nachrichten aus der Kategorie: Information Technology
Here you can find a summary of innovations in the fields of information and data processing and up-to-date developments on IT equipment and hardware.
This area covers topics such as IT services, IT architectures, IT management and telecommunications.
Zurück zur Startseite
Neueste Beiträge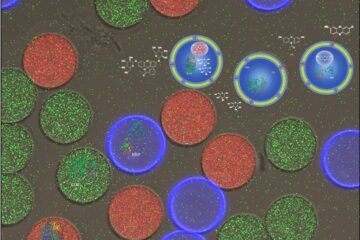 An artificial cell on a chip
Researchers at the University of Basel have developed a precisely controllable system for mimicking biochemical reaction cascades in cells. Using microfluidic technology, they produce miniature polymeric reaction containers equipped with…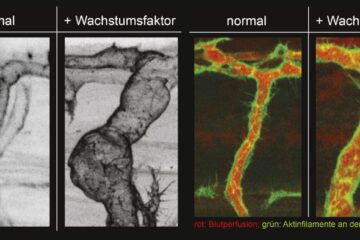 Specific and rapid expansion of blood vessels
Nature Communications: KIT researchers identify a new mechanism to control endothelial cell size and arterial caliber – basis for better treatment of heart infarct and stroke. Upon a heart infarct…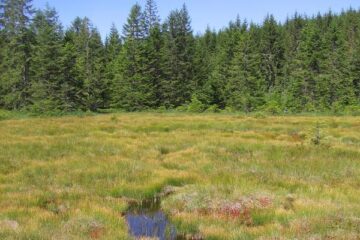 Climate change drives plants to extinction in the Black Forest in Germany
Climate change is leaving its mark on the bog complexes of the German Black Forest. Due to rising temperatures and longer dry periods, two plant species have already gone extinct…