BIG Project: Intelligent Use of Large Amounts of Data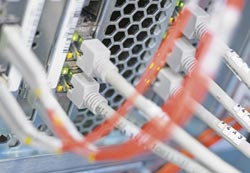 The project is necessary because today's systems and databases will soon no longer be able to handle the increasingly huge flood of information that is being fed into them. Numerous technologies produce an extremely large amount of data these days through the use of security cameras, smart power grids, and systems for monitoring complex production processes and facilities.
Massive amounts of data are also being generated in relation to climate research, particle physics, social networks and, increasingly, genetic data analysis. All of this data not only has to be collected and stored; it also needs to be quickly analyzed in order to generate medical diagnoses, identify hazardous situations, or forecast power grid stability. The subject of big data was one of the top issues recently discussed at the 2013 European Data Forum in Dublin.
Partners in the BIG project are identifying technologies for data analysis and developing new business models to help ensure that the ever-greater volume of data generated by new technologies in the health care, transport, and energy sectors can be used efficiently. To this end, they have queried a large number of users regarding their big data requirements in the period leading up to 2020. The two-year project is being carried out by Siemens, the IT service provider Atos, and nine other partners from industry and the scientific community.
Researchers from Siemens' global Corporate Technology department are now reviewing currently available options and looking into the sort of new developments that will be needed if extremely large amounts of data are to be analyzed effectively. The volume of medical data is expected to skyrocket in the future as more and more genetic data is collected. In addition, the increasing use of smart grid technologies will require the simultaneous monitoring and effective control of numerous energy producers and consumers.
The associated smart meters will record energy consumption every 15 minutes rather than once a year. Project scientists are conducting interviews with experts in order to address these and other big data issues. Interviewees in the health care sector include the developers of medical equipment, doctors, patients, and pharmaceutical companies.
Because the big data issue is already being thoroughly researched in the U.S., the EU project is focusing on the special situation in Europe, with its many languages and extensive public transport systems.
Media Contact
Dr. Norbert Aschenbrenner
Siemens InnovationNews
All latest news from the category: Information Technology
Here you can find a summary of innovations in the fields of information and data processing and up-to-date developments on IT equipment and hardware.
This area covers topics such as IT services, IT architectures, IT management and telecommunications.
Back to home
Newest articles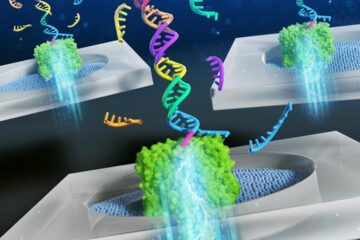 Detection of cancer biomarkers from blood samples
… using nanopore-based DNA computing technology. Cholangiocarcinoma, also known as bile duct cancer, is a cancer type with a characteristically high mortality. At the time of diagnosis, most bile duct…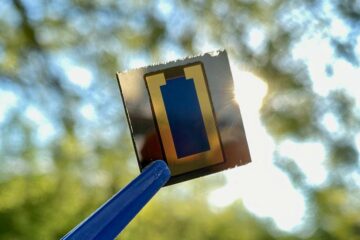 Thin-film photovoltaic technology combines efficiency and versatility
Researchers at KIT develop perovskite/CIS tandem solar cells with an efficiency of nearly 25 percent; combination of materials enables mobile applications. Stacking solar cells increases their efficiency. Working with partners…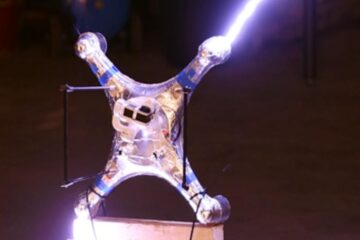 Tough new robots …
… will aim to think and act for themselves in the most hazardous places on Earth – and beyond. Manchester experts are combining expertise in "hot-robotics" and AI to make…