Tübingen and Munich researchers successfully test clinical safety of gene-based treatment for complete color blindness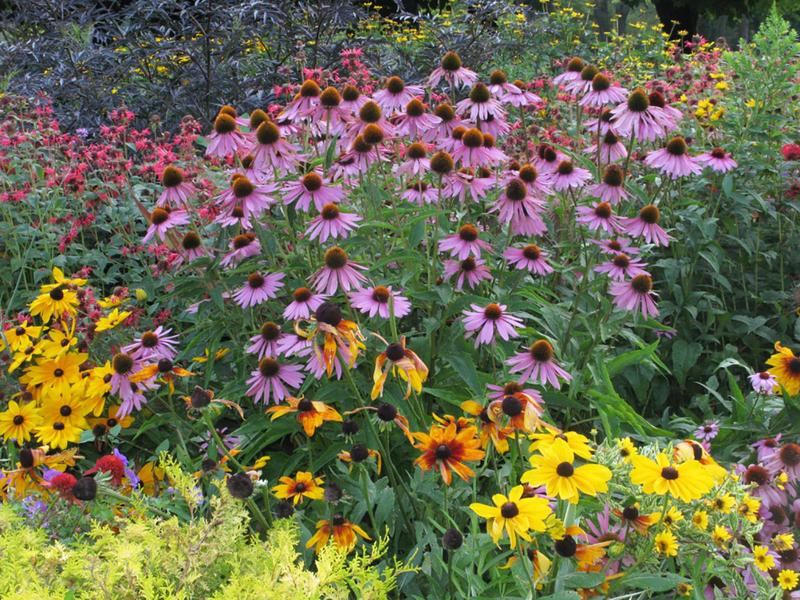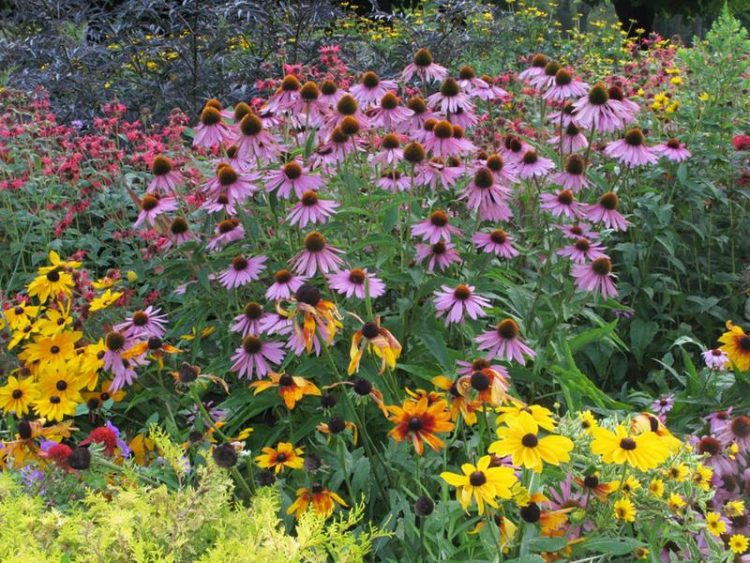 People with complete color blindness are born unable to distinguish colors. They see less sharply and are highly sensitivity to glare
. This is due to a defect in the cone light receptors in the retina of the eye, which are responsible for daylight and color vision. Complete color blindness, or achromatopsia, affects around 3,000 people in Germany. As yet, there is no treatment for the underlying cause.
In about one third of all achromatopsia patients, the defect is in the CNGA3 gene. A team from the Institute for Ophthalmic Research at the University Hospitals in Tübingen and the Departments of Pharmacy and Ophthalmology at LMU Munich has developed a way of treating this genetic defect.
It involves introducing the healthy version of the CNGA3 gene directly into the patient's retina via a harmless virus. After a few weeks, the retinal cells can use the healthy version of the CNGA3 gene and are able to produce the intact protein to restore the function of the defective cones.
In this process, the healthy gene is transported by an adeno-associated virus developed at LMU by Professors Stylianos Michalakis and Martin Biel.
The first clinical study in patients has just been completed at the University Eye Hospital Tübingen. It has been published in the American Medical Association journal JAMA Ophthalmology. In the study, nine achromatopsia patients between 24 and 59 years of age were treated by injection of the gene-carrying virus into retina of their worst affected eye.
"The test persons did not suffer from any drug-related health problems as a result, nor did their retinas show any permanent changes," says Professor Dominik Fischer, head of the clinical study. He said the main objective of this first clinical study had been achieved – the treatment can be classified as safe. There was also a clear positive effect in terms of efficacy. The patients' visual function has improved somewhat, both in terms of focus and in terms of contrast and color vision.
"The recently-completed study is an important first step and milestone towards a curative therapy of achromatopsia and we expect even better treatment success in the future," said Professor Bernd Wissinger from the Tübingen Research Center for Ophthalmology who, together with Professor Martin Biel from the Department of Pharmacy at LMU Munich, is leading the RD-CURE project for the development of genetic treatments for hereditary retinal diseases.
For safety reasons, the nine patients chosen were adults – and thus had damaged retinas to varying degrees. "Furthermore, the parts of the brain that process vision increasingly lose plasticity in adulthood," emphasizes Professor Marius Ueffing, Director of the Institute for Ophthalmic Research.
"Since the brain of people affected by achromatopsia has never learned to process color vision, they need that plasticity to translating the retina's newly acquired color vision into a real visual impression." But now that the study has shown the treatment is safe, it may be appropriate in the future to treat patients early enough to ensure that high brain plasticity and a retina that has not yet been damaged can increase the success of the treatment.
The researchers say the new treatment should therefore be carried out in childhood, as is done with the recently approved genetic therapy drug Luxturna, in order to achieve the best possible effect. "Since the gene vectors used have proven to be safe, a follow-up study in pediatric CNGA3 patients is possible and useful," says Professor Stylianos Michalakis from the Department of Ophthalmology at LMU Munich.
One remarkable feature: The entire clinical study was research-initiated, carried out without industrial support, with the Tübingen University Hospitals as the sponsor. All regulatory and organizational tasks were conducted by the STZ eyetrial study center at the Department of Ophthalmology headed by Professor Barbara Wilhelm.
"This study is the result of many years of very successful cooperation between Tübingen and Munich," says Professor Martin Biel. "We are proud that this world-first successful genetic treatment for achromatopsia has been developed and carried out here in Germany with the support of the Tistou and Charlotte Kerstan Foundation," say Professor Karl-Ulrich Bartz-Schmidt and Professor Marius Ueffing, the two directors of the Tübingen Department of Ophthalmology.
"And we appreciate the foresight of our predecessor Professor Eberhart Zrenner, ophthalmologist and founding director of the Tübingen-based Institute for Ophthalmic Research, who established the research focus on hereditary retinal dystrophies here back in 1989."
A few days ago, the Department of Ophthalmology received funding approval from the German Ministry of Education and Research for a follow-up study led by Dr. Tobias Peters, STZ eyetrial, in which the treatment of children and the use of the vector in both eyes is planned. The researchers believe this will open up a path towards an optimal treatment for CNGA3 achromatopsia.
Tübingen University Hospitals
Research Center for Ophthalmology
Molecular Genetics Laboratory
Professor Dr. Bernd Wissinger
Elfriede-Aulhorn Str. 7, 72076 Tübingen
Phone 07071 29-85032, Fax 07071 29-5725
E-Mail wissinger[at]uni-tuebingen.de
LMU Munich
Ocular Gene Therapy Group
Department of Ophthalmology
Professor Dr. Stylianos Michalakis
Mathildenstr. 8, 80336 Munich
E-Mail michalakis[at]lmu.de
LMU Munich
Department of Pharmacy-Chair of Pharmacology
Professor Dr. Martin Biel
Butenandtstr. 5-13, 81377 Munich
E-Mail biel[at]lmu.de
Fischer, M.D., Michalakis, S., et al.: Safety and Vision Outcomes of Subretinal Gene Therapy Targeting Cone Photoreceptors in Achromatopsia – A Nonrandomized Controlled Trial. JAMA Ophthalmology, https://dx.doi.org/10.1001/jamaophthalmol.2020.1032
Media Contact
Bianca Hermle
idw - Informationsdienst Wissenschaft
All latest news from the category: Health and Medicine
This subject area encompasses research and studies in the field of human medicine.
Among the wide-ranging list of topics covered here are anesthesiology, anatomy, surgery, human genetics, hygiene and environmental medicine, internal medicine, neurology, pharmacology, physiology, urology and dental medicine.
Back to home
Newest articles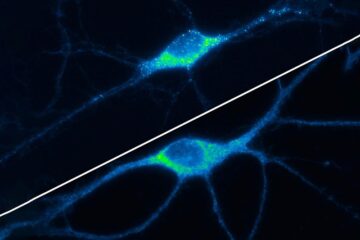 Neurons: How RNA granules grow and shrink
LMU scientists have shown that small aggregates function as temporary RNA repositories, which are regulated by neural activity. Cells constantly have to adapt the level of activity of certain genes…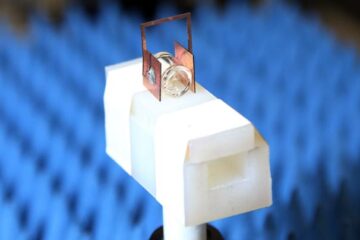 Custom 'headphones' boost atomic radio reception 100-fold
Researchers at the National Institute of Standards and Technology (NIST) have boosted the sensitivity of their atomic radio receiver a hundredfold by enclosing the small glass cylinder of cesium atoms…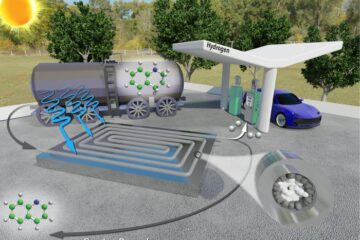 New tech aims to drive down costs of hydrogen fuel
Researchers from North Carolina State University have developed a new technique for extracting hydrogen gas from liquid carriers which is faster, less expensive and more energy efficient than previous approaches….