The healing effect of radon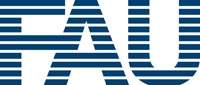 Arthritis, osteoarthritis and heel spurs are some of the most common chronic degenerative and musculoskeletal conditions that cause pain and inflammation and thus have an adverse effect on patients' mobility and quality of life.
Even though a wide range of 'conventional' therapies is available, some patients either do not respond well to them or do not respond to them in the long term.
Spa treatment using radon where patients take a series of baths in thermal water that contains radon can offer relief in such cases. Short exposure to the low dose radiation from radon seems to be responsible for the therapeutic effect.
The RAD-ON02 study was initiated in order to gain some scientific evidence for the pain-relieving and immune modulatory effects of radon and its positive effects on bone metabolism.
It is being carried out to the highest quality standards in accordance with the German Medicinal Products Act (AMG). A temporary placebo group will increase the validity of the results of the study.
Any potential side effects of radon baths are being investigated in collaboration with scientists at GSI Helmholtzzentrum für Schwerionenforschung GmbH (GSI Helmholtz Centre for Heavy Ion Research) in Darmstadt, Universitätsklinikum Frankfurt and Technische Universität Darmstadt.
In conjunction with the Bavarian State Spa in Bad Steben, the 100 patients involved in the study will receive a series of radon baths. At first, only half the patients will bathe in water that contains radon, while the other participants will receive a placebo bath without being informed.
All participants will then undergo clinical and immunological testing over a longer period of time. The patient groups will be switched in a second series of baths to enable all patients in the study to take radon baths.
A team led by Dr. Gerhard Klein, who is a specialist in internal medicine and cardiology, will be taking care of the study participants and carrying out the subsequent medical examinations, during which pain perception, effects on the cardiovascular system and the oxidative stress of the patients is measured before and after the baths and evaluated.
Blood taken from the patients is being monitored closely using molecular-biological analysis to track any osteoimmunological changes in detail. Under the leadership of Prof. Dr. Udo Gaipl and PD Dr. Benjamin Frey, the team at the Department of Radiation Oncology in Erlangen is also investigating in particular how the immune status of the patients changes temporarily.
To do so, they will measure the quantity and activation status of 26 different types of immune cells and determine messenger substances in blood serum that are linked to inflammation and bone metabolism.
Further information:
Prof. Dr. Udo Gaipl
Phone: +49 9131 8532311
udo.gaipl@uk-erlangen.de
Media Contact
Dr. Susanne Langer
idw - Informationsdienst Wissenschaft
All latest news from the category: Health and Medicine
This subject area encompasses research and studies in the field of human medicine.
Among the wide-ranging list of topics covered here are anesthesiology, anatomy, surgery, human genetics, hygiene and environmental medicine, internal medicine, neurology, pharmacology, physiology, urology and dental medicine.
Back to home
Newest articles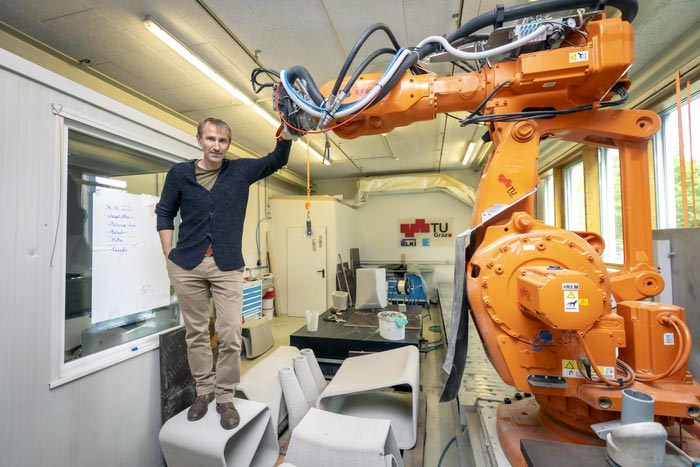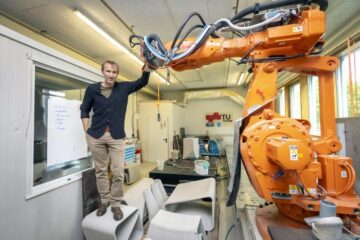 Building lighter with concrete
How concrete 3D printing saves material and CO2. "As soon as climate compatibility comes into play we have to look at mineral building materials. And this is where the really…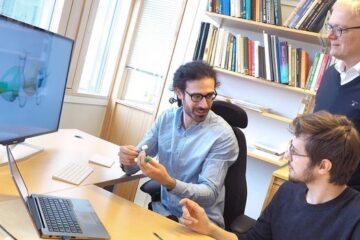 Optical cavities could provide new technological possibilities
Light and molecules behave in very special ways in optical cavities. Don't think this is important to you? It may be soon. A research team from the Norwegian University of…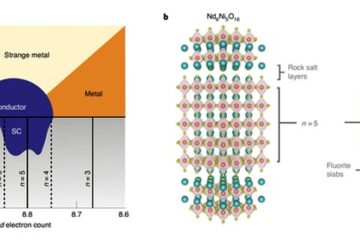 Finding superconductivity in nickelates
Arizona State physicist uses intuition, supercomputers to identify new high-temperature superconductor. The study of superconductivity is littered with disappointments, dead-ends, and serendipitous discoveries, according to Antia Botana, professor of physics at…