TB vaccine candidate shows early promise
According to the World Health Organization, TB kills an estimated 1.7 million people each year and infects one out of three people around the globe. With drug-resistant strains spreading, a vaccine for preventing TB is urgently needed.
"Producing effective TB vaccines requires a better understanding of the mechanisms used by Mycobacterium tuberculosis [the bacterial species that causes TB] to evade the body's immune responses," said senior author William Jacobs, Jr., Ph.D., professor of microbiology & immunology and of genetics at Einstein and a Howard Hughes Medical Institute investigator. He notes that the only currently used vaccine, the Bacille Calmette-Gu¨¦rin (BCG) vaccine, has been notoriously inconsistent in protecting against TB.
To determine how M. tuberculosis outwits the immune response, Dr. Jacobs and his colleagues worked with a closely related species known as Mycobacterium smegmatis that is lethal to mice at high doses but does not harm people. The researchers created a version of M. smegmatis lacking a set of genes, known as ESX-3, considered crucial for evading host immunity. When high doses of the altered bacteria were infused into mice, it became clear that bacteria lacking the ESX-3genes could no longer evade their hosts' immune system: the mice controlled and cleared the infection through a robust T-cell response¡ªthe same response a successful TB vaccine would elicit.
Unfortunately, Dr. Jacobs found that removing the same set of genes from M. tuberculosis killed the bacterium©¤which meant M. tuberculosis could not be manipulated in this way to make a vaccine. But Dr. Jacobs and his colleagues found a way around this stumbling block. They took the M. smegmatis bacteria lacking ESX-3 and inserted the analogous set of M. tuberculosis ESX-3 genes. These M. smegmatis bacteria were then infused into mice, which once again fought off the infection. And eight weeks later, when the mice were challenged with high doses of M. tuberculosis¡ªwhich kills mice as well as people¡ªthese "vaccinated" mice lived much longer than control mice: an average survival time of 135 days vs. 54 days.
Just as impressive, said Dr. Jacobs, was the markedly reduced level of TB bacteria found in the animals' tissues. "Most notably," he said, "those vaccinated animals that survived for more than 200 days had livers that were completely clear of TB bacteria, and nobody has ever seen that before."
Dr. Jacobs cautioned that only about one in five mice showed this robust response¡ªindicating that the vaccine must be improved before it can be considered sufficiently effective. "We don't even know yet if it will work in humans, but it's certainly a significant step in efforts to create a better TB vaccine," he said.
Aeras, a Rockville, MD-based non-profit development partnership dedicated to preventing TB, has licensed the technology described in this study and is using it to develop a new TB vaccine. The technology could also provide the basis for vaccines that eliminate leprosy and other virulent mycobacteria from infected tissues.
The group's paper is titled "A recombinant Mycobacterium smegmatis induces potent bactericidal immunity against M. tuberculosis." Other Einstein researchers involved in the study were lead author Kari Sweeney, Ph.D.; Dee Dao, Ph.D.; Michael Goldberg, M.S.; Tsungda Hsu, Ph.D.; Manjunatha Venkataswamy, Ph.D.; Rani Sellers, Ph.D., DVM; Paras Jain, Ph.D.; Bing Chen, M.D.; Mei Chen; John Kim, Regy Lukose, John Chan, M.D.; and Steven Porcelli, M.D.. Diane Ordway, Ph.D., and Ian Orme, Ph.D., of Colorado State University, Fort Collins, CO were also co-authors of the study. The research was funded by the National Institute of Allergy and Infectious Diseases, part of the National Institutes of Health. Dr. Jacobs' research is also funded by the Howard Hughes Medical Institute.
Albert Einstein College of Medicine
Albert Einstein College of Medicine of Yeshiva University is one of the nation's premier centers for research, medical education and clinical investigation. In 2010, Einstein received nearly $200 million in support from the NIH for major research centers at Einstein in diabetes, cancer, liver disease, and AIDS, as well as other areas. Through its extensive affiliation network with five medical centers, Einstein runs one of the largest post-graduate medical training programs in the United States, offering approximately 150 residency programs to more than 2,500 physicians in training. For more information, please visit www.einstein.yu.edu
All latest news from the category: Health and Medicine
This subject area encompasses research and studies in the field of human medicine.
Among the wide-ranging list of topics covered here are anesthesiology, anatomy, surgery, human genetics, hygiene and environmental medicine, internal medicine, neurology, pharmacology, physiology, urology and dental medicine.
Back to home
Newest articles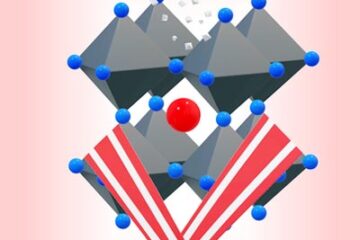 Perovskite solar cells soar to new heights
Metal halide perovskites have been under intense investigation over the last decade, due to the remarkable rise in their performance in optoelectronic devices such as solar cells or light-emitting diodes….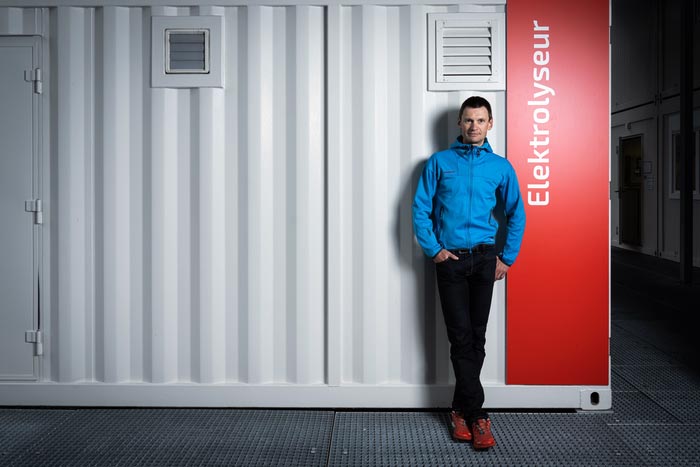 Blue hydrogen can help protect the climate
An international group of researchers led by the Paul Scherrer Institute and the Heriot-Watt University has carried out in-depth analyses of the climate impact of blue hydrogen. This is produced…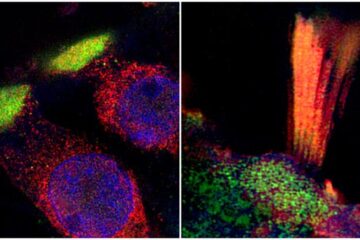 Genes associated with hearing loss visualised in new study
Researchers from Uppsala University have been able to document and visualise hearing loss-associated genes in the human inner ear, in a unique collaboration study between otosurgeons and geneticists. The findings…