Targeting EETs to treat cardiovascular disease may prove a double-edged sword
A group of small molecules called EETs – currently under scrutiny as possible treatment targets for a host of cardiovascular diseases – may also drive the growth and spread of cancer, according to researchers at the Dana-Farber/Children's Hospital Cancer Center (DF/CHCC) and other institutions. Their findings also raise the possibility that drugs that block EETs could serve as a new avenue for cancer treatment.
This study, led by Dipak Panigrahy, MD, of DF/CHCC and the Vascular Biology Program at Children's Hospital Boston, appeared online December 19 in the Journal of Clinical Investigation.
EETs (or epoxyeicosatrienoic acids) are small fatty molecules, part of a larger family of lipids normally produced by the endothelial cells that line blood vessels to control inflammation and the response to injury. These molecules are also potent regulators of blood pressure, leading pharmaceutical companies to investigate compounds that raise EET levels for the treatment of nearly 20 cardiovascular diseases, including hypertension, stroke, and diabetes.
However, little work has been done to learn whether these molecules themselves might have some role to play in tumor growth or progression. This is despite evidence that enzymes that process EETs are associated with cancer, and that EETs can promote angiogenesis – the growth of blood vessels.
"EETs have primarily been studied in models of cardiovascular disease," said the study's lead author, Dipak Panigrahy, MD. "This is the first time that direct administration of exogenous EETs and of specific EET antagonists has been investigated in pre-clinical cancer models."
In order to determine the extent of the relationship between EETs and cancer, Panigrahy and his collaborators conducted a series of studies using animal models of EET activity developed in the laboratory of Darryl Zeldin, MD, at the National Institute of Environmental Health Sciences, part of the National Institutes of Health.
"NIEHS was pleased to work with such a distinguished international research team to address this important issue," Zeldin said.
With the models, the researchers were able to document that increasing the levels of EET levels – either by increasing their natural production or injecting them systemically – creates an environment conducive to tumor growth, even contributing to the transition of early tumors from a dormant state to active malignancy. They also found that EETs work in concert with VEGF, a potent stimulator of angiogenesis in both normal and cancerous tissues, to promote tumor metastasis, even in cancers that rarely spread to other organs.
"Many people have dormant tumors that may never become fully malignant," said Panigrahy. "The switch from a dormant to an active state is critically dependent on angiogenesis, as is metastasis, and so patients who have a high cancer risk could potentially increase that risk further by raising their EET levels."
The study team also found that compounds that block the activity of EETs, called EET antagonists, could reduce tumor growth and metastasis in the same animal models, suggesting that such compounds could have benefit as cancer treatments.
"Cardiovascular disease is a major cause of death in North America, and as such drugs that raise EET levels could provide significant benefit," says DF/CHCC's Mark Kieran, MD, PhD, one of the paper's senior authors. "We must be cautious, though, that in manipulating these molecules to regulate blood pressure we do not favor cancer growth and metastasis, another common cause of death.
"With these findings, though," Kieran continued, "we now have a better idea of how cancers drive themselves, opening up a new pathway for understanding and potentially treating cancer and metastasis that wasn't available to us before. At the same time, this data could potentially help inform the design of cardiovascular drugs that avoid raising cancer risk through this mechanism."
The study was funded by the National Cancer Institute, the National Institute of Environmental Health Sciences, the NIH Division of Intramural Research, the Stop and Shop Pediatric Brain Tumor Fund, the C.J. Buckley Pediatric Brain Tumor Fund, and the Robert A. Welch Foundation.
Children's Hospital Boston is home to the world's largest research enterprise based at a pediatric medical center, where its discoveries have benefited both children and adults since 1869. More than 1,100 scientists, including nine members of the National Academy of Sciences, 11 members of the Institute of Medicine and nine members of the Howard Hughes Medical Institute comprise Children's research community. Founded as a 20-bed hospital for children, Children's Hospital Boston today is a 395 bed comprehensive center for pediatric and adolescent health care grounded in the values of excellence in patient care and sensitivity to the complex needs and diversity of children and families. Children's also is the primary pediatric teaching affiliate of Harvard Medical School. For more information about research and clinical innovation at Children's, visit: http://vectorblog.org.
Dana-Farber Cancer Institute (www.dana-farber.org) is a principal teaching affiliate of the Harvard Medical School and is among the leading cancer research and care centers in the United States. It is a founding member of the Dana-Farber/Harvard Cancer Center (DF/HCC), designated a comprehensive cancer center by the National Cancer Institute. It provides adult cancer care with Brigham and Women's Hospital as Dana-Farber/Brigham and Women's Cancer Center and it provides pediatric care with Children's Hospital Boston as Dana-Farber/Children's Hospital Cancer Center. Dana-Farber is the top ranked cancer center in New England, according to U.S. News & World Report, and one of the largest recipients among independent hospitals of National Cancer Institute and National Institutes of Health grant funding.Follow Dana-Farber on Twitter:@danafarber Follow Dana-Farber on Facebook: www.facebook.com/danafarbercancerinstitute
Media Contact
Colleen Connolly
EurekAlert!
Alle Nachrichten aus der Kategorie: Health and Medicine
This subject area encompasses research and studies in the field of human medicine.
Among the wide-ranging list of topics covered here are anesthesiology, anatomy, surgery, human genetics, hygiene and environmental medicine, internal medicine, neurology, pharmacology, physiology, urology and dental medicine.
Zurück zur Startseite
Neueste Beiträge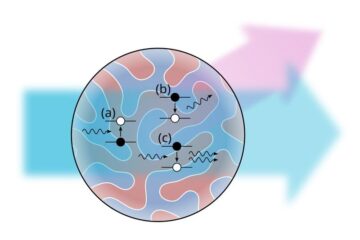 Who stole the light?
Self-induced ultrafast demagnetization limits the amount of light diffracted from magnetic samples at soft x-ray energies. Free electron X-ray lasers deliver intense ultrashort pulses of x-rays, which can be used…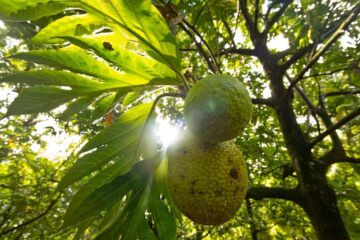 Could breadfruit be the next superfood?
UBC researchers say yes Breadfruit is sustainable, environmentally friendly and a high-production crop. A fruit used for centuries in countries around the world is getting the nutritional thumbs-up from a…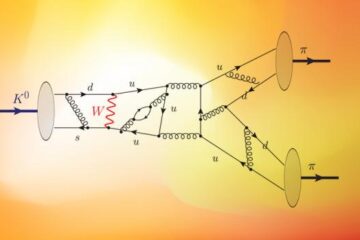 New calculation refines comparison of matter with antimatter
Theorists publish improved prediction for the tiny difference in kaon decays observed by experiments. -An international collaboration of theoretical physicists–including scientists from the U.S. Department of Energy's (DOE) Brookhaven National…