Singapore's IBN and NUH to test cutting-edge materials to treat eye diseases
Marking a significant bench to bedside research milestone in Singapore, the Institute of Bioengineering and Nanotechnology (IBN), the world's first bioengineering and nanotechnology research institute, and the National University Hospital (NUH) launched the IBN iCare and the NUH Eye Centre @ Biopolis at an official opening ceremony officiated by the Senior Minister of State for Trade and Industry and Education, S. Iswaran, at the Biopolis on Nov. 3, 2009.
Collaborations between researchers and clinicians are critical to speed up the translation of basic scientific discoveries into clinical applications, and develop new medical products and treatments. IBN iCare is the first research laboratory in Singapore to focus on the development of cutting-edge nanomaterials for ocular therapy.
The NUH Eye Centre @ Biopolis will provide a clinical research environment that facilitates the development of new materials and techniques for ophthalmology practice. IBN's nanostructured ocular materials will undergo clinical trials at the NUH Eye Centre prior to commercial applications.
Since 2003, IBN has been revolutionizing medical treatment with sophisticated biomaterials and systems for delivering therapeutics to diseased cells and organs. This key research thrust at IBN has led to the synthesis of a novel drug-loaded contact lens that can deliver medication more effectively than eye drops for the treatment of eye diseases such as glaucoma. The latest ocular research invention created by IBN is the world's first photochromic contact lens that will darken upon exposure to sunlight to protect the eyes against harmful ultraviolet radiation and glare. The lenses will conveniently adapt to changes in light and provide optimal indoor and outdoor vision.
"IBN's mission is to conduct strategic research that addresses important biomedical problems through novel technology platforms that present major commercial potential. The launch of IBN iCare and our collaboration with NUH symbolize our commitment towards establishing Singapore as an international, world class biomedical hub. By bridging the gap from bench to bedside, we are well positioned to facilitate the commercialization of our research innovations," said Professor Jackie Y. Ying, IBN Founding Executive Director.
Recognizing the commercial potential of IBN's ocular biomaterials, Exploit Technologies Pte Ltd (ETPL), the strategic marketing and commercialization arm of the Agency for Science, Technology and Research (A*STAR), provided a S$5 million Flagship Fund to set up IBN iCare. IBN iCare will accelerate the translation of strategic research in vision care to viable medical products and treatments. Its mission is to incubate start-up companies in vision care, and attract more global partners to Singapore to create a major commercial impact on myopia and vision impairment treatment.
Boon Swan Foo, Executive Chairman of Exploit Technologies, said, "Exploit Technologies is pleased to have partnered IBN and NUH in building this tripartite commercialisation effort. The bringing together of clinicians with scientists and commercial people to this juncture is due to the unrelenting effort of the key players, including Dr. Muhammad Tani, Professor Jackie Ying and Associate Professor Paul Chew who have worked hard to overcome obstacles along the way. Our team started to work on the project since 2005; it was a time when the market was not ready for adoption of the drug eluting nanoporous contact lens technology. We ploughed the market, evolved our marketing strategies, and essentially created a market when there was none. Through our efforts, the technology was licensed to a MNC in 2006, with a contract value of more than S$100 million. To further exploit the technology's commercial potential, we held discussions with clinicians and industry players to find out other potential applications; and the idea of the NUH Eye Centre was born in 2007. To ensure the success of this meaningful project, Exploit Technologies launched a Flagship project, coupled with an S$5 million funding, to help set up IBN iCare and NUH Eye Centre @ Biopolis.
"Today, we see the fruits of our labour. I am delighted that big players like SAF and Carl Zeiss are partnering us in the effort to take R&D from the lab to market. Additionally, two Singapore-based companies have already expressed interest to license IBN's photochromic contact lens. I am encouraged that diverse teams with proper leadership and good technologies can lead to a successful start of a great future ahead."
In addition to research, the NUH Eye Centre @ Biopolis will also provide a wide range of eye care services, LASIK and refractive surgery for patients. The patient-centric centre is designed with the patient's interest and safety in mind. For example, to improve the patient's experience, the configuration of the centre optimises the patient flow by guiding them through the various eye-check stations. The LASIK operating suite also complies with stringent guidelines to enhance patients' safety. Another interesting feature is the see-through glass that allows the patients' family members to observe the LASIK procedure. Innovative treatment of vision correction using IBN's biomaterials will also be widely offered through the NUH Eye Centre @ Biopolis.
Joe Sim, NUH Chief Executive Officer, said, "Having one of our eye facilities located in the Biopolis means we are right within the research hub. This will facilitate greater opportunities for research collaboration which is aligned with our focus as an academic medical centre. Our partnership with IBN will allow us to work closely with researchers on projects that will potentially translate to better care to benefit our patients and Singaporeans."
The close proximity of the eye clinic to IBN iCare at the Biopolis will strengthen the partnership between NUHS ophthalmologists and IBN researchers to better meet the healthcare needs of the patients. Besides eye care, IBN scientists can also work closely with clinicians at NUH to advance collaborations in IBN's four research areas: Drug and Gene Delivery, Cell and Tissue Engineering, Biosensors and Biodevices, Pharmaceuticals Synthesis and Nanobiotechnology.
The initiative by IBN iCare and NUH Eye Centre @ Biopolis will also expedite the route to commercialization by bridging the gap from bench to industry. IBN is working with Carl Zeiss, a global leader in the optical industries, on the development of technologies and treatments associated with IBN's innovative ocular biomaterials. The Singapore Armed Forces (SAF) Medical Corps is also partnering with IBN and NUH in research and training for vision correction technology to address the problems of myopia and ocular trauma in SAF operations.
Alle Nachrichten aus der Kategorie: Health and Medicine
This subject area encompasses research and studies in the field of human medicine.
Among the wide-ranging list of topics covered here are anesthesiology, anatomy, surgery, human genetics, hygiene and environmental medicine, internal medicine, neurology, pharmacology, physiology, urology and dental medicine.
Zurück zur Startseite
Neueste Beiträge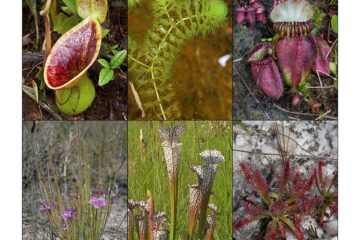 Endangered botanic predators
Globally, one fourth of carnivorous plants are threatened An international research team including botanist Andreas Fleischmann from SNSB-BSM has evaluated the Red List threat categories for all 860 known species…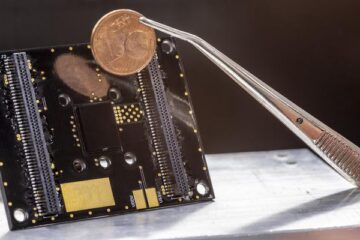 The smallest particle sensor in the world
Styrian technological innovation – made in Graz TU Graz, ams and Silicon Austria Labs has developed a compact and energy-efficient sensor for mobile devices, which informs users in real time…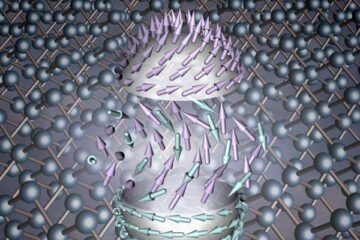 Nanostructures with a unique property
Nanoscale vortices known as skyrmions can be created in many magnetic materials. For the first time, researchers at PSI have managed to create and identify antiferromagnetic skyrmions with a unique…