Knee operations can lead to other injuries
Operating on an anterior cruciate ligament injury can lead to other damage to the knee and to changes that remain a full year after the first injury. If an operation is to be carried out, the patient may have to rest his/her knee longer than would have been necessary without an operation.
Richard Frobell studied cruciate ligament injuries with a magnetic resonance camera (MR), a technique that is not usually applied in these contexts. The camera images show that the ligament injury in the knee joint as such is only part of the problem. Most of the patients also had, besides meniscus injuries, fractures and bone marrow lesions, that is, damage to the porous bone and bleeding in the bone marrow.
"This is new to the research society. A common belief is to treat these injuries as largely affecting the cruciate ligament only, something that could be reconstructed using a muscle tendon, and the patient would be fine," says Richard Frobell.
But operating can in fact make the knee worse. The MR study shows that knees that were operated on evinced still swollen joints, bone marrow damage, and cartilage changes one year after the original injury more often than knees that had not been operated on.
"Some athletes return very early to sports despite the fact that they have these types of complaints. Returning to sports early is often considered as a sign of a successful operation. But the risk of these people developing osteoarthritis in the future may have increased," says Richard Frobell.
Arthritis researchers have long been aware of the link between knee injuries and arthritis. The fact that injured players nevertheless go back to soccer is due to the fact that arthritis research has not been able to make an impact on sports medicine: to some extent they inhabit two separate medical worlds.
Richard Frobell also claims that knees with damaged anterior cruciate ligaments should not be operated on in early stages.
"Unless there is clear evidence that an operation is necessary, it's better to wait and see what structured rehabilitation can achieve. This is what we usually do in southern Sweden, with good results. Elsewhere there seems to be an exaggerated believe in surgical treatment, but this believe is not based on science," he says.
The dissertation also shows that as many as every second anterior cruciate ligament injury remains undetected. MR technology, which can help reveal undiagnosed injuries, is not commonly used by emergency wards at orthopedic clinics, and the damage is not shown in a regular x-ray.
"If the right questions are not asked, the swollen knee is not detected, and if the knee is not aspirated to verify bleeding in the joint, these patients will all too often be dismissed as having a simple knee sprain," says Richard Frobell. . He feels that every patient with a possible cruciate ligament injury should be referred to an experienced diagnostician, so that injuries will not be missed and grow worse.
The dissertation is titled Treatment and Outcome of Anterior Cruciate Ligament Injury: Truth or Consequences.
Richard Frobell can be reached at phone: +46 (0)42-406 32 25 or cell phone: +46 (0)708-507 882, richard.frobell@med.lu.se.
All latest news from the category: Health and Medicine
This subject area encompasses research and studies in the field of human medicine.
Among the wide-ranging list of topics covered here are anesthesiology, anatomy, surgery, human genetics, hygiene and environmental medicine, internal medicine, neurology, pharmacology, physiology, urology and dental medicine.
Back to home
Newest articles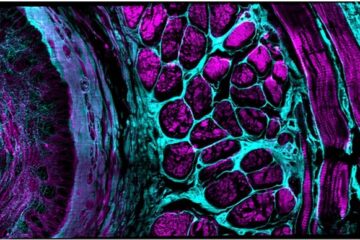 Enhancing the workhorse
Artificial intelligence, hardware innovations boost confocal microscope's performance. Since artificial intelligence pioneer Marvin Minsky patented the principle of confocal microscopy in 1957, it has become the workhorse standard in life…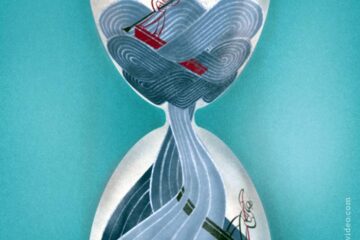 In the quantum realm, not even time flows as you might expect
New study shows the boundary between time moving forward and backward may blur in quantum mechanics. A team of physicists at the Universities of Bristol, Vienna, the Balearic Islands and…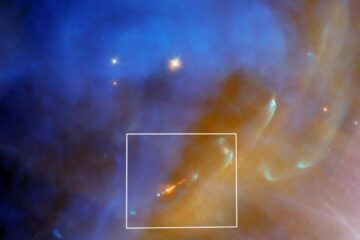 Hubble Spots a Swift Stellar Jet in Running Man Nebula
A jet from a newly formed star flares into the shining depths of reflection nebula NGC 1977 in this Hubble image. The jet (the orange object at the bottom center…