New synthetic antithrombotic drug could reduce DVT risk after hip surgery
Two studies in this week's issue of THE LANCET highlight how a new class of synthetic antithrombotic drug could be more effective than conventional therapy in reducing the risk of potentially fatal blood clots associated with hip-replacement surgery.
Between 16 and 30% of patients who undergo Hip-replacement surgery have a risk of developing deep-vein thrombosis (DVT)-even when anti-clotting agents such as heparin and warfarin are used. DVT from hip surgery can occasionally result in death due to pulmonary embolism (in around 0.1-0.4% of cases). Michael Rud Lassen from University Hospital Copenhagen, Hillerød, Denmark, and colleagues assessed the ability of fondaparinux, the first of a new class of synthetic antithrombotic agents, to further reduce DVT risk.
Around 2300 patients from 16 European countries who were undergoing elective hip-replacement surgery were randomly assigned to once daily injections of either 2.5 mg fondaparinux, starting postoperatively, or 40 mg of the anti-clotting agent enoxaparin, starting preoperatively. Analysis was based on the outcomes of 79% of the patients who took part in the study. By the eleventh day after surgery, venous thromboembolisms were recorded in 4% of patients assigned fondaparinux and in 9% assigned enoxaparin. The two groups did not differ in frequency of death or clinically relevant bleeding.
A second study in this week's issue of THE LANCET by the same team of investigators (led by Alexander Turpie from Hamilton Health Sciences, Canada), compared the effects of fondaparinux with enoxaparin when either drug was given postoperatively to patients after hip-replacement surgery. 2275 patients were recruited from the USA, Canada, and Australia; there was a 26% reduction in venous thromboembolism among patients given fondaparinux which was clinically (but not statistically) significant
In an accompanying Commentary (p 1710), Henri Bounameaux from University Hospitals of Geneva, Switzerland, concludes: "Improved efficacy and synthetic nature (compared with heparins, including low-molecular-weight heparin, that are extracted from animal material) are considerable assets for the new drug. Its widespread use in clinical practice, however, will depend on the overall benefit-risk and cost analysis. Major bleeding was about 1% more with fondaparinux than with enoxaparin. Is the synthetic pentasaccharide more effective while being more dangerous? Indeed, symptomless deep-vein thrombosis may not trouble most surgeons and patients . However, the surgeon is always held responsible for a major bleeding complication. Thus, fragile patients (eg, those underweight, with impaired renal function, or any haemorrhagic tendency) should probably not receive fondaparinux, especially because only a single fixed dose regimen has been studied in phase III. Nonetheless, fondaparinux may herald a new era in effective prevention of venous thromboembolism, despite the potential for increased bleeding. As with any new drug, fondaparinux should be used cautiously and only in patients who reflect the population of the clinical trials in which the drug was evaluated."
Media Contact
Richard Lane
alphagalileo
All latest news from the category: Health and Medicine
This subject area encompasses research and studies in the field of human medicine.
Among the wide-ranging list of topics covered here are anesthesiology, anatomy, surgery, human genetics, hygiene and environmental medicine, internal medicine, neurology, pharmacology, physiology, urology and dental medicine.
Back to home
Newest articles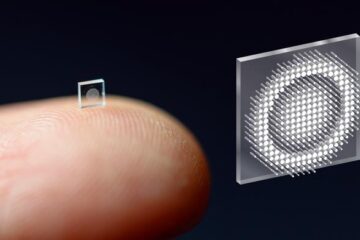 Researchers shrink camera to the size of a salt grain
Micro-sized cameras have great potential to spot problems in the human body and enable sensing for super-small robots, but past approaches captured fuzzy, distorted images with limited fields of view….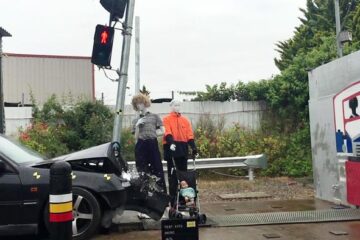 World-first product will be a lifesaving traffic stopper
Game-changing technology to design traffic lights that absorb kinetic energy, stopping them from crumpling when hit by a vehicle, will prevent thousands of fatalities and injuries each year and make…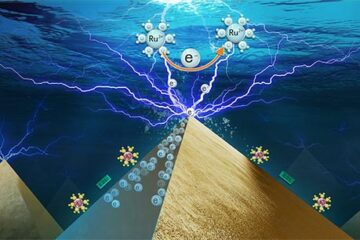 Scientists capture electron transfer image in electrocatalysis process
The involvement between electron transfer (ET) and catalytic reaction at electrocatalyst surface makes electrochemical process challenging to understand and control. How to experimentally determine ET process occurring at nanoscale is…