Scientists Identify the "Bin Laden" of Cancer Causing Faulty Proteins
Researchers in the University of Warwick's Molecular Medicine Research Centre have found the "Bin Laden" of cancer causing faulty proteins. They have undermined the old complex model of how many cancers start and identified a single protein known as c-Myc as a "mission-critical target for effective cancer therapies."
Fighting cancer is similar to the war against terrorism. Current cancer models suggest that a network of several cell mutations is needed to begin a cancer. Both terrorism and current models of cancer have complex origins that make it difficult to find simple causes or easy targets that can be tackled to solve either problem. Treatment of developed cancers also resembles the methods used to deal with established terrorist networks – aggressive therapies to destroy the cancer/terrorism with high risks of damage to healthy tissue/ non combatants.
But new work by Dr. Stella Pelengaris, and Dr Mike Khan at the University of Warwick's Molecular Medicine Research Centre has undermined the old complex model of how a cancer start and identified a single protein known as c-Myc as a "mission-critical target for effective cancer therapies."
c-Myc is a protein which when switched on grows more cells when the body needs them. Sometimes it fails to switch off or switches itself on when it is not wanted. Normally our bodies have a fail safe mechanism which causes cells to commit suicide if c-Myc malfunctions in this way. This switching on of c-Myc and the failure of the cell suicide mechanism are two of the mutations required to start a cancer. However many researchers currently believe that many more mutations are also required if a cancer is to develop, for instance a mutation for developing a new blood supply required to nourish the growing cancer and mutation to allow cancerous cells to escape, travel the body and spread the cancer etc.
The researchers were not convinced by the need for a complex set of mutations and decided see what would happen if they introduced to pancreatic cells just the two mutations that would create the uncontrolled c-Myc. Their experiments showed that they were correct and that within days a cancer was established just by switching on the c-Myc to build more unwanted cells and inhibiting the cells suicide fail safe mechanism.
Dr Pelengaris said "People think cancer is very complicated, that you need half a dozen genetic lesions in order to get invasion. Our research provides a much more optimistic model. We`ve simplified it. We`re saying that cancer isn`t as complicated as people first thought." c-Myc may be one of several "mission-critical targets for effective cancer therapies."
The researchers find several parallels between uncontrolled c-Myc and Bin Laden. This research makes c-Myc one of the biggest target for those seeking to develop cancer therapies. However, like Bin Laden, it is now a big target but not the only important cause (though elevated c-Myc levels are found in the majority of cancers).
Lastly like Bin Laden it is still best to catch and deal with the problem early before extensive support networks are developed. This research finds that cancer can have simple non complex causes that give us more optimism in developing forms of treatment – but if they are not detected early enough cancers can still develop a complexity that is difficult to defeat.
All latest news from the category: Health and Medicine
This subject area encompasses research and studies in the field of human medicine.
Among the wide-ranging list of topics covered here are anesthesiology, anatomy, surgery, human genetics, hygiene and environmental medicine, internal medicine, neurology, pharmacology, physiology, urology and dental medicine.
Back to home
Newest articles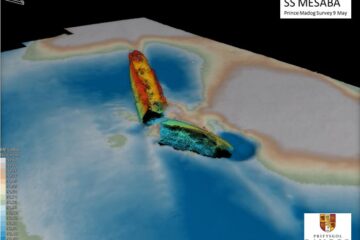 Finding the ship that sent out a warning to The Titanic
New powerful technology reveals lost seabed structures. The ship which sent an iceberg warning to the RMS Titanic, before the ocean-liner sank, has been identified lying in the Irish Sea….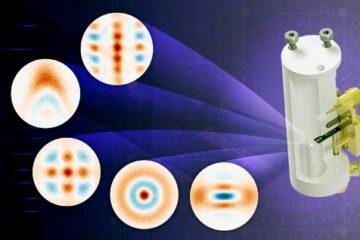 Quantum technology reaches unprecedented control over captured light
Researchers in quantum technology at Chalmers University of Technology have succeeded in developing a technique to control quantum states of light in a three-dimensional cavity. In addition to creating previously…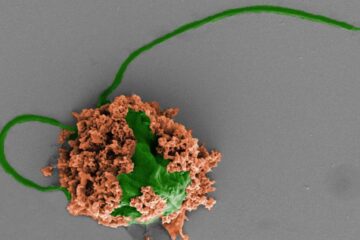 Tiny swimming robots treat deadly pneumonia in mice
Nanoengineers at the University of California San Diego have developed microscopic robots, called microrobots, that can swim around in the lungs, deliver medication and be used to clear up life-threatening…