Ex-Soviet Union viruses could fill antibiotic gap.
Russian remedies could take out hardy US bacteria. Long-abandoned by Western medicine, viruses that naturally kill microbes are being imported as a potential substitute for antibiotics.
The emergence of multi-drug-resistant bacteria is intensifying the search for antibiotic replacements. Bemoaning the problem, clinician Glenn Morris of the University of Maryland in College Park got an idea from a colleague from the former Soviet republic of Georgia. Morris explains: "He said, 'why don't you use 'phage therapy?'; I said, 'what's 'phage therapy?'."
'Phages – more properly, bacteriophages – are viruses that are harmless to humans but kill bacteria. They were widely researched as a means to tackle disease until the 1940s. When potent antibiotics appeared on the scene, the West discarded them.
Eastern Europe and the former Soviet Union pursued 'phage therapy, so 'phage creams, pills and plasters are commonly available there. Now Morris and his colleagues are carrying out basic tests to update the treatments for US product licenses.
Worktops contaminated with the foodborne bacteria Listeria are clean within 24 hours of 'phage treatment, he told the Experimental Biology 2002 meeting in New Orleans on Sunday. Salmonella and Escherichia coli are similarly wiped out. 'Phages could be used in food production or packaging, Morris suggests.
Unlike antibiotics, 'phages kill only a specific bacterial type, leaving other, beneficial bugs intact. For example, antibiotic resistant strains of the gut bacteria Enterococcus, which can cause dangerous infections after surgery or in chemotherapy patients, are also being tackled.
We are naturally surrounded by 'phages. The type that Morris is using attack and multiply inside bacteria then split them apart to escape. The 'phages keep killing until their victims run out, and then quietly die.
Cold science
Part of the reason that the West dropped 'phages was that bacteria might evade them, says Richard Young, who studies pathogenic microbes at the Whitehead Institute in Cambridge, Massachusetts. A single change in the bacterial receptor to which they bind could render it resistant to the virus: "It was viewed as its Achilles heel," he says.
A mixture of 30-40 different 'phages all aimed at the same bug should get around this problem. "A cocktail is important," agrees Heidi Kaplan, who studies antibiotic-resistant bacteria at the University of Texas Medical School in Houston.
"US science tends to have a prejudice against Soviet science," adds Morris, who now collaborates with the Eliava Institute of Bacteriophage, Microbiology and Virology in Tbilisi, Georgia. But Morris is not alone in trying to bring down the scientific cold wall – two small biotech companies besides his are also on the case.
Media Contact
HELEN PEARSON
© Nature News Service
All latest news from the category: Health and Medicine
This subject area encompasses research and studies in the field of human medicine.
Among the wide-ranging list of topics covered here are anesthesiology, anatomy, surgery, human genetics, hygiene and environmental medicine, internal medicine, neurology, pharmacology, physiology, urology and dental medicine.
Back to home
Newest articles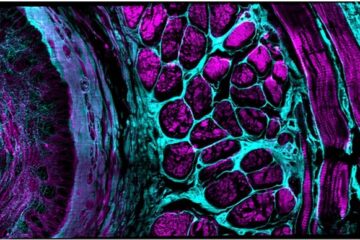 Enhancing the workhorse
Artificial intelligence, hardware innovations boost confocal microscope's performance. Since artificial intelligence pioneer Marvin Minsky patented the principle of confocal microscopy in 1957, it has become the workhorse standard in life…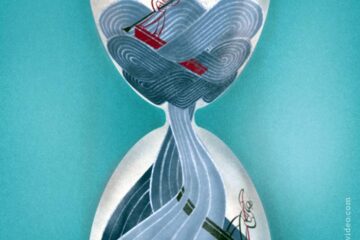 In the quantum realm, not even time flows as you might expect
New study shows the boundary between time moving forward and backward may blur in quantum mechanics. A team of physicists at the Universities of Bristol, Vienna, the Balearic Islands and…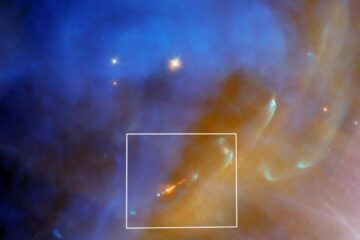 Hubble Spots a Swift Stellar Jet in Running Man Nebula
A jet from a newly formed star flares into the shining depths of reflection nebula NGC 1977 in this Hubble image. The jet (the orange object at the bottom center…