ICT and telemedicine help out health care
Waiting lists will not be eliminated by makeshift measures like a policy on absenteeism or recruiting people returning to work after having a family. The best way to balance supply and demand in the health care services is the application of ICT (Information and Communication Technology) and in particular telemedicine. These are care innovations of the future for which government will also have to open their pockets. This was the political message brought by prof.ir. Theo de Vries in his inaugural lecture as special professor Future Studies Health Care at the University of Twente, the Netherlands.
"ICT and telemedicine are necessary to keep supply in health care at a qualitatively acceptable level" De Vries argued in his lecture. They encourage steering by demand. It is highly probable that quality-improvement in care will then follow. The future application of ICT in health care will only yield the expected benefits if two conditions are met. The first concerns an infrastructure that communicates sufficiently with the decentralised steering of health care. In this it is the government, according to De Vries, that has to take its responsibility and generate initiatives. After all it has to do with indicating and realising the preconditions. The second condition relates to (private) players in care. They are the ones who have to produce concrete applications of care innovations on the basis of this infrastructure. Government should adopt an encouraging attitude, especially with regard to making budgets more flexible. This UT-professor sees in this a decisive role for transparency and knowledge transfer. Independent research into the effects of telemedicine in relation to the cost he deems essential.
The research is crucially important because the investments in ICT will increase by leaps and bounds. According to De Vries the European market (OECD) will double in size (30 billion Euro). The Dutch Institute for Telemedicine (NITEL) will play a key-role in researching the effects of telemedicine. One of the spearheads for the institute is Medical Technology Assessment for ICT-products. Together with stakeholders an independent board is being set up to judge the feasibility of ICT-initiatives in care independently.
Care consumer
Society has to give due consideration to the fact that the care consumer is increasingly demanding. "He or she will make choices and express his or her own wishes more and more. The traditional care system will have to respond to that. If they do not do that individual suppliers, like private clinics, care institutes and health care services offered on-line will be increasingly attractive and gain ground. Traditional health care could then find itself in a downward spiral."
The enormous amount of information and services on offer on the internet makes it increasingly difficult of care consumers to find their way to sites they can trust. Portals are one solution, but will turn out to be insufficient, De Vries warns. It is better to design intelligent search engines that take the educational background and characteristics of the care consumer into account when searching for information.
Moreover, many ICT-projects in health care cause friction, because the ICT-suppliers do not understand enough of the language and interests of the carers. The feasibility of the projects is often severely disrupted because of that. "It is of the utmost importance that we should be aware of this, on all levels", according to De Vries.
Media Contact
Bernadette Koopmans
alphagalileo
All latest news from the category: Health and Medicine
This subject area encompasses research and studies in the field of human medicine.
Among the wide-ranging list of topics covered here are anesthesiology, anatomy, surgery, human genetics, hygiene and environmental medicine, internal medicine, neurology, pharmacology, physiology, urology and dental medicine.
Back to home
Newest articles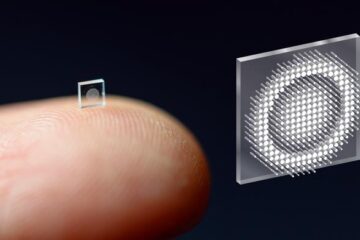 Researchers shrink camera to the size of a salt grain
Micro-sized cameras have great potential to spot problems in the human body and enable sensing for super-small robots, but past approaches captured fuzzy, distorted images with limited fields of view….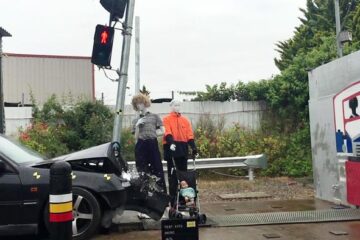 World-first product will be a lifesaving traffic stopper
Game-changing technology to design traffic lights that absorb kinetic energy, stopping them from crumpling when hit by a vehicle, will prevent thousands of fatalities and injuries each year and make…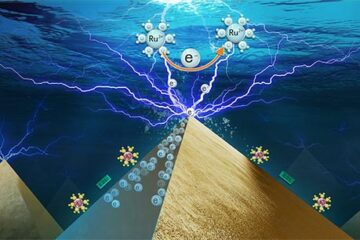 Scientists capture electron transfer image in electrocatalysis process
The involvement between electron transfer (ET) and catalytic reaction at electrocatalyst surface makes electrochemical process challenging to understand and control. How to experimentally determine ET process occurring at nanoscale is…