Mineral water contamination claim
Signs of virus from human faeces found in bottled water.
Mineral water is marketed for its purity. But Swiss scientists are claiming that some brands may be contaminated with human faeces.
In 11 of 29 European brands of bottled mineral water Christian Beuret and colleagues of the Cantonal Food Laboratory in Solothurn found signs of the virus that causes more than 90% of the world's stomach upsets 1,2. The virus is called Norwalk-like virus or NLV.
"We didn't believe the results at first, so we got them independently confirmed by a private Swiss lab," says Beuret. "We think human faeces are sporadically contaminating the water either at the source or some time during the bottling procedure." They have no idea how this might be occurring.
Nor do the scientists know whether or not the water poses a health risk, as the samples cannot be tested for infectiveness. But unpublished evidence suggests that low levels of the virus in mineral water may give some elderly people gastroenteritis.
The findings are contentious but raise real concerns, says Barry Vipond of the Public Health Laboratory in Bristol, UK. "Current views are that you only need a very low level – in the range they found – of active virus for it to be infectious," he says. However, he cautions that the technique Beuret's team used, called RT-PCR, is prone to contamination.
The mineral-water industry also picks up on this point. A statement from a leading company that markets bottled water says: "The RT-PCR technique is not suited to the routine analysis of potentially very weakly contaminated water." It also points out that NLV was not detected when six laboratories, including Beuret's, analysed 300 bottles of five brands. This study has not been published.
Water margins
NLV's genome is made not of double strands of DNA but its single-stranded relative RNA. In the mineral water Beuret's team detected RNA sequences commonly found in the faeces of people infected with NLV.
A year later, nine out of ten virus-containing bottles were still contaminated. Such longevity suggests that an envelope of proteins surrounds the virus protecting its RNA. These proteins also make the virus infectious.
But NLV RNA has been spotted in healthy people, says Tamie Ando, who studies viral gastroenteritis at the National Centre for Infectious Diseases in Atlanta. So some strains may lie dormant in the body without causing disease, he says.
"Although we don't know whether the strains found in the mineral water are dangerous, the work is very important because we need to learn how our environment has been contaminated by these viruses," Ando says.
References
Beuret, C., Kohler, D. & Luthi, T. "Norwalk-like Virus Sequences" detected by reverse transcription-polymerase chain reaction in mineral waters imported into or bottled in Switzerland. Journal of Food Protection, 63, 1576 – 1582, (2000).
Beuret, C., Kohler, D., Baumgartner, A. & Luthi, T.M. Norwalk-like virus (NVL)-sequences in mineral waters: One year monitering of three brands. Applied and Environmental Microbiology, 68, 1925 – 1931, (2002).
Media Contact
NATASHA MACDOWELL
© Nature News Service
All latest news from the category: Health and Medicine
This subject area encompasses research and studies in the field of human medicine.
Among the wide-ranging list of topics covered here are anesthesiology, anatomy, surgery, human genetics, hygiene and environmental medicine, internal medicine, neurology, pharmacology, physiology, urology and dental medicine.
Back to home
Newest articles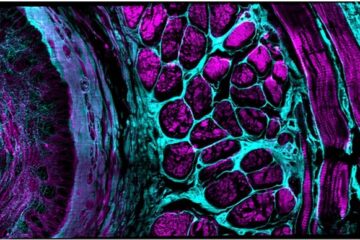 Enhancing the workhorse
Artificial intelligence, hardware innovations boost confocal microscope's performance. Since artificial intelligence pioneer Marvin Minsky patented the principle of confocal microscopy in 1957, it has become the workhorse standard in life…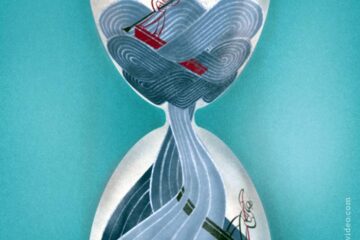 In the quantum realm, not even time flows as you might expect
New study shows the boundary between time moving forward and backward may blur in quantum mechanics. A team of physicists at the Universities of Bristol, Vienna, the Balearic Islands and…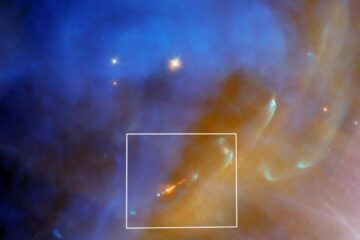 Hubble Spots a Swift Stellar Jet in Running Man Nebula
A jet from a newly formed star flares into the shining depths of reflection nebula NGC 1977 in this Hubble image. The jet (the orange object at the bottom center…