Primate Bushmeat : Populations exposed to Simian Immunodeficiency Viruses
Both HIV-1 and HIV-2 are of zoonotic origin , and the closest simian relatives of HIV-1 and HIV-2 have been found in the common chimpanzee (Pan troglodytes) and the sooty mangabey (Cercocebus atys) respectively. Given that humans come in frequent contact with primates in many parts of subsaharan Africa, particularly through hunting and handling primate bushmeat the possibility of additional zoonotic transfers of primate lentiviruses from species other than chimpanzees and sooty mangabeys has to be considered. This risk can only be assessed by studying the prevalence, diversity and geographic distribution of SIVinfections in wild primate populations in this part of the world.
A team of researchers from IRD and projet PRESICA working with the Ministry of Environment and Forestry from Cameroon, realized the first comprehensive survey on siv prevalences in wild caught primates from cameroon, and provide a first approximation of the magnitude and variety of sivs to which humans are exposed to through contact with non-human primates.
Nearly 800 monkeys , hunted in the rainforests, and subsequently sold for their meat on markets in Yaoundé, surrounding villages and logging concessions, or kept as pets were tested for hiv cross-reactive antibodies. Strong serological reaction, indicating infection by an SIV, was found in 16.6% of the monkeys sampled. Out of 16 species, 13 were infected. Four of these had previously not been identified as carriers of the virus. Moreover, molecular analyses showed a great diversity among the viruses present in these monkeys, and five new SIV lineages were isolated and identified. These results bring to 30 the number of monkey species liable to SIV infection and provide the first evidence that SIV is widespread and extremely diverse among wild primates in Cameroon.
This study suggests a high degree of human exposure to SIV through hunting and handling monkeys for their meat, which is a common practice in Sub-Saharan Africa. Transmission of SIVs is most likely through contact with infected blood or other secretions and possibly bites from pet animals. Bushmeat hunting is ongoing for hundreds of years, but the bushmeat trade has increased in the last decades. Commercial logging has led to road constructions, human migration, and the development of social and economic networks into remote forest areas. These socioeconomic changes, combined with our estimates of siv prevalence and genetic complexity in wild living primates, would suggest that the magnitude of human exposure to siv has increased, as have the social and environmental conditions that would be expected to support the emergence of new zoonotic infections.
Studies have shown that several types of SIV could replicate in human lymphocytes, thus suggesting that a potential for human contamination exists, or even for an HIV-3 to appear. Recombination between newly introduced SIVs and circulating HIVs poses still another human risk to novel zoonoses, contributing to diversification of the already extensive range of AIDS viruses which are currently circulating among humans in Africa. There is at present, no evidence of cross-species transmission of these newly identified viral strains to humans, but to determine whether additional zoonotic transmissions of SIVs have already occurred, virus type- and/or lineage-specific immuno and PCR assays will have to be developed. Such work should receive high priority given the extent of human exposure to different SIV lineages as a result of the expanding bushmeat trade documented here, and the impact already evident from two major human zoonoses (HIV-1 and HIV-2). An information campaign has already been launched to warn people of the potential dangers of capturing primates and handling bushmeat.
Media Contact
Marie-Lise Sabrie
alphagalileo
All latest news from the category: Health and Medicine
This subject area encompasses research and studies in the field of human medicine.
Among the wide-ranging list of topics covered here are anesthesiology, anatomy, surgery, human genetics, hygiene and environmental medicine, internal medicine, neurology, pharmacology, physiology, urology and dental medicine.
Back to home
Newest articles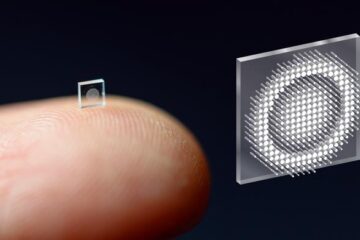 Researchers shrink camera to the size of a salt grain
Micro-sized cameras have great potential to spot problems in the human body and enable sensing for super-small robots, but past approaches captured fuzzy, distorted images with limited fields of view….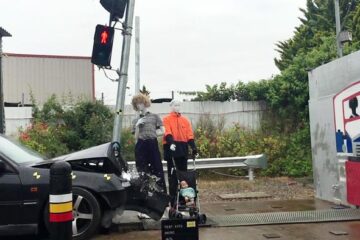 World-first product will be a lifesaving traffic stopper
Game-changing technology to design traffic lights that absorb kinetic energy, stopping them from crumpling when hit by a vehicle, will prevent thousands of fatalities and injuries each year and make…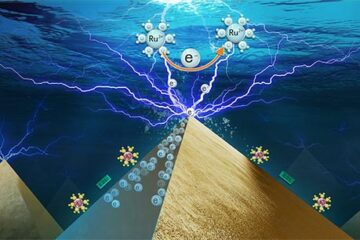 Scientists capture electron transfer image in electrocatalysis process
The involvement between electron transfer (ET) and catalytic reaction at electrocatalyst surface makes electrochemical process challenging to understand and control. How to experimentally determine ET process occurring at nanoscale is…