New drug could soon thwart smallpox outbreaks
An anti-smallpox pill could be on the way if a new compound that shows promise in animal tests proves safe and effective in humans. Such a pill could provide the best method for controlling an unforeseen smallpox outbreak, its developers claim.
The need for new ways to treat smallpox has only become an issue in recent years as the threat of a deliberate release of the virus intensifies. Smallpox – a highly contagious and often lethal viral disease – was officially eradicated by vaccination in 1979.
The new chemical is a modified version of the drug cidofovir, which is used to treat infections in AIDS patients. In 1999 John Huggins of the US Army Medical Research Institute in Fort Detrick, Maryland, and his colleagues found that cidofovir stops mice dying from cowpox1, a relative of smallpox. But cidofovir is expensive and must be injected.
Now Huggins, along with Karl Hostetler of the Veterans Affairs San Diego Healthcare System in California and others, has turned cidofovir into a drug that can be swallowed – by animals at least. "This drug could become the first line of defence," says Hostetler.
The team presented their findings today at the International Conference on Antiviral Research in Prague, Czech Republic.
Fat chance
"We disguised cidofovir so the body thinks it's a dietary fat," Hostetler explains. His team attached to cidofivir's active component a molecule called lecithin, a breakdown product of fat found in all foods. This Trojan horse approach tricks the body into absorbing the drug and carrying it to where it is needed.
Small doses of the new compound – called HDP-CDV – killed the virus in smallpox-infected cells. "The big surprise was that its antiviral activity went up 100-fold compared to cidofovir," says Hostetler.
A single, daily dose of the drug also cured mice of cowpox, Huggins found. Untreated mice died within days.
What's more, cowpox was undetectable in the respiratory tracts of mice treated with HDP-CDV. Because smallpox is spread by infectious droplets that are coughed up, this finding suggests that HDP-CDV might help to stem an epidemic.
These early tests raise hope that HDP-CDV might be incorporated into an anti-smallpox pill that could be distributed widely without the need for public-health workers to administer it, says Hostetler.
"But there is tons of work left to do," he warns. Even though the new compound is based on an existing drug, it must undergo the same rigorous testing as any other. The team don't expect that process to begin for at least another year.
Outbreak outcry
The possibility of an effective drug for smallpox is likely to fuel the debate among smallpox experts about the best way to control a future outbreak. Many prominent scientists argue that antiviral drugs such as cidofivir shouldn't play a prominent role.
Antivirals may save lives and perhaps reduce transmission, but they do not confer immunity to the disease, as vaccines do, the argument goes.
Donald Henderson, head of George W. Bush's newly created Office of Public Health Preparedness, is a prominent sceptic. The use of cidofovir "would be limited to administration at or shortly after infection had occurred to prevent the virus from multiplying and eventually causing disease", he says.
Antiviral drugs would best be used to treat people who can't be vaccinated, says Henderson. Those with weak immune systems can suffer adverse, even fatal, reactions to smallpox vaccine.
Joseph Esposito, a poxvirus specialist at the US Centers for Disease Control and Prevention in Atlanta, Georgia, agrees: "A new drug would be very important." But in terms of a national strategy, "the first line of defence is a proven one, and that's vaccination," he says.
But while questions loom about the number of smallpox vaccine doses available to limit an outbreak, and about the possibility of a smallpox virus being engineered that can outwit existing vaccines, antivirals deserve a fair trail, says Hostetler.
References
Bray, M. et al. Cidofovir protects mice against lethal aerosol or intranasal cowpox virus challenge. Journal of Infectious Diseases, 181, 10 – 19, (2000).
Media Contact
TOM CLARKE
© Nature News Service
All latest news from the category: Health and Medicine
This subject area encompasses research and studies in the field of human medicine.
Among the wide-ranging list of topics covered here are anesthesiology, anatomy, surgery, human genetics, hygiene and environmental medicine, internal medicine, neurology, pharmacology, physiology, urology and dental medicine.
Back to home
Newest articles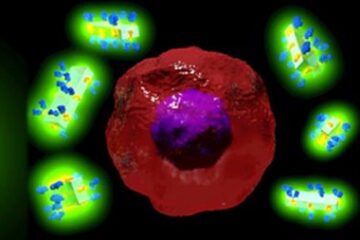 A world-first antibody-drug delivery system
It sounds like the stuff of science fiction: a man-made crystal that can be attached to antibodies and then supercharge them with potent drugs or imaging agents that can seek…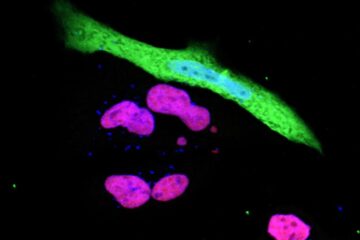 Revealed: How SARS-CoV-2 evades our immune system
Scientists at Hokkaido University and Texas A&M University have identified a key mechanism used by the SARS-CoV-2 virus to evade host immune systems. Researchers in Japan and the United States…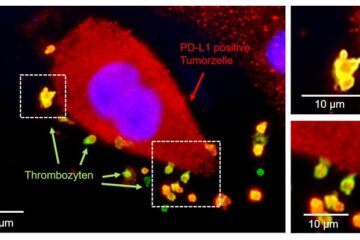 New approach developed to predict response of immunotherapies in lung cancer
New methodology at the University Hospital of Tübingen harnesses the function of platelets. At Tübingen University Hospital, a preclinical study led by Dr. Clemens Hinterleitner and Prof. Dr. Lars Zender,…