Weakened polio borrows genes to gain strength for outbreak
Genetic sleuthing has revealed how a dose of oral polio vaccine (OPV) can revert to the deadly poliovirus and cause an outbreak. The research highlights problems that global health organizations face completing their eradication of polio, and the urgency of that effort1.
"It reminds us that we need to be very careful in our development of a post-eradication policy," says Bruce Aylward, leader of the World Health Organization's polio eradication program.
Since the 1960s the use of OPV, a weakened form of the deadly poliovirus, has nearly eradicated the paralytic disease poliomyelitis worldwide. In 2000 there were just 2000 cases.
That OPV can revert to a more virulent form has been known since its creation. But it has only recently become a problem — widespread eradication means that susceptibility to poliovirus is on the rise.
The new research is yet another illustration of how the vaccine has fallen victim to its own success.
No wall of immunity
The Americas were declared free of wild poliovirus in 1999. Around this time a polio outbreak began on Hispaniola, a Caribbean island shared by the Dominican Republic and Haiti. The disease killed two children and paralysed a further 19.
From the genetic sequence of virus samples from each of these children, virologist Olen Kew at the US Centers for Disease Control and Prevention in Atlanta, Georgia, and his team have now deduced the origin of the deadly virus. "It came from a single dose of OPV given to a single [probably Haitian] child," says Kew.
Genes crucial to polio's virulence are switched off in OPV. They had switched back on in the Hispaniola virus, the researchers found, probably through random mutation. This is hardly surprising because poliovirus "is one of the most rapidly evolving viruses we know", says Kew.
The researchers found other genes that didn't belong to polio at all. The offending virus had borrowed genetic information from related gut pathogens called enteroviruses in the children it infected. This cut'n'paste trick may have enabled it to regain strength more quickly than it could by random mutation. "It is a great shortcut," says Mark Pallanch, a member of the CDC team.
Fortunately this kind of reversion can only happen in certain situations, says Pallanch. The situation in Hispaniola, it turns out, was perfect.
As many as 20% of children in some parts of Hispaniola had not been fully vaccinated with OPV. And wild poliovirus, which also causes immunity, had been absent from the island for many years. So there were sufficient children on the island who were susceptible enough to polio to carry and spread the virus
In Hispaniola "the process of reversion was not blocked by a wall of immunity", says Kew. OPV passed from child to child, replicating as it went. It reverted to a virulent form in about a year, the researchers estimate.
Time running out
Good vaccine coverage in most areas means that such outbreaks are rare. But two others recently in Egypt2 and the Philippines3 have raised concerns that the clock is ticking on efforts to eradicate polio globally4.
The big fear is a vaccine-derived outbreak devastating a completely susceptible child population, in the United States or Europe, which have been free of polio and OPV for decades, for instance.
To prevent this, OPV must be given to children in unvaccinated areas as quickly as possible and in a synchronized manner. The vaccine must then be withdrawn from use immediately. "The ongoing use of OPV poses a risk in itself," says Kew.
"It confirms something we already knew," says Aylward, who is concentrating on plans to phase out OPV. The recent OPV-related outbreaks have provided an idea of what to watch out for, he says. "We've now heightened our surveillance worldwide to catch this," he adds.
References
Kew, O.et al.Hispaniola associated with circulating type 1 vaccine derived poliovirus. Science, Published online, March 14 (2002).
Circulation of a type-2 vaccine-derived poliovirus — Egypt, 1982–1993. CDC Morbidity and Mortality Weekly Report, 50, 41–42, (2001).
Public health dispatch: Acute flaccid paralysis associated with circulating vaccine-derived poliovirus — Philippines, 2001. CDC Morbidity and Mortality Weekly Report, 50, 874–875, (2001).
Clarke, T. Polio's last stand. Nature, 409, 278– – 280, (2001).

All latest news from the category: Health and Medicine
This subject area encompasses research and studies in the field of human medicine.
Among the wide-ranging list of topics covered here are anesthesiology, anatomy, surgery, human genetics, hygiene and environmental medicine, internal medicine, neurology, pharmacology, physiology, urology and dental medicine.
Back to home
Newest articles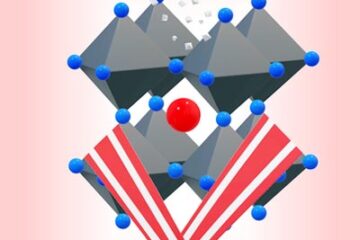 Perovskite solar cells soar to new heights
Metal halide perovskites have been under intense investigation over the last decade, due to the remarkable rise in their performance in optoelectronic devices such as solar cells or light-emitting diodes….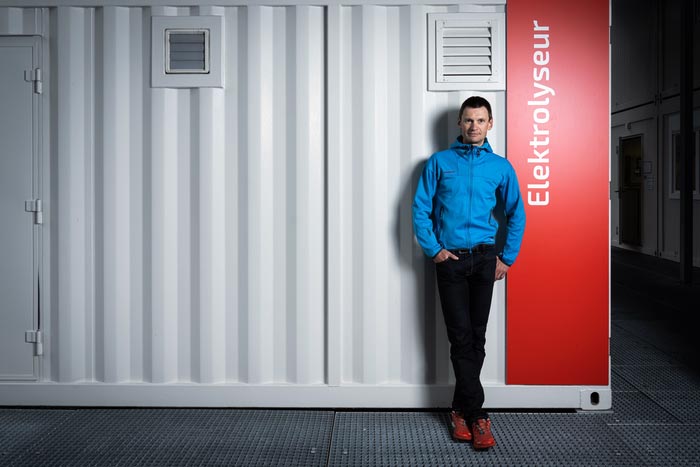 Blue hydrogen can help protect the climate
An international group of researchers led by the Paul Scherrer Institute and the Heriot-Watt University has carried out in-depth analyses of the climate impact of blue hydrogen. This is produced…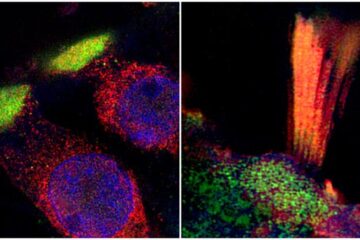 Genes associated with hearing loss visualised in new study
Researchers from Uppsala University have been able to document and visualise hearing loss-associated genes in the human inner ear, in a unique collaboration study between otosurgeons and geneticists. The findings…