Radium-223: An alternative treatment for prostate cancer
Patients who have HRPC often have involvement of bone marrow, leading to symptoms such bone pain, spinal-cord compression and pathological fracture. Existing bone-targeted treatments, such as use of the beta-emitting radioisotope strontium-89 have been shown to reduce bone pain.
Dr Christopher Parker, Institute of Cancer Research and Royal Marsden Hospital, Sutton, UK and colleagues did a study of 64 patients with HRPC. Radium 223 was chosen because it emits alpha radiation – which has higher energy and travels less distance than the beta radiation. Thus Parker and colleagues believe that alpha radiation will have a more pronounced localised effect on tumours.
The patients were randomly assigned to two groups. In the first, 33 received external-beam radiotherapy and up to four injections of radium-223. The other group received the same radiotherapy and placebo.
Levels of bone alkaline phosphatase (bone-ALP) – considered a marker for progression of HRPC – decreased by 66% in the group receiving radium-223. The length of time for patients' HRPC to progress – as assessed by each prostate-specific-antigen concentration – was much longer for those receiving radium 223 (26 weeks) compared to placebo (eight weeks). The median survival time for radium-223 patients was 41% longer than those receiving placebo (65.3 weeks vs 46.4 weeks respectively); and no Radium-223 patients stopped treatment due to treatment toxicity
However, radium-223 treatment had no significant effect on the timing of skeletal related events (SREs) – another key indicator of HRPC progression. These include, among other factors, a 25% increase in pain severity, increased painkiller consumption, new pathological bone fractures, tumour related orthopaedic surgical intervention, and use of radioisotopes to relieve new skeletal related symptoms.
The authors believe larger clinical trials are needed to study the effect of radium-223 on SREs and overall survival rates for HRPC.
The authors say: "In our randomised study of patients with symptomatic, hormone-refractory prostate cancer, radium-223 was well tolerated with little or no myelotoxic effect, and showed promising evidence of efficacy."
They conclude: "Further studies of radium-223 should explore potential for escalation of dose and for increased duration of treatment by more than four injections. The bone targeting properties of Radium-223 could also be applicable to the treatment of skeletal metastasis from other primary cancers."
All news from this category: Health and Medicine
This subject area encompasses research and studies in the field of human medicine.
Among the wide-ranging list of topics covered here are anesthesiology, anatomy, surgery, human genetics, hygiene and environmental medicine, internal medicine, neurology, pharmacology, physiology, urology and dental medicine.
Back to the Homepage
Latest posts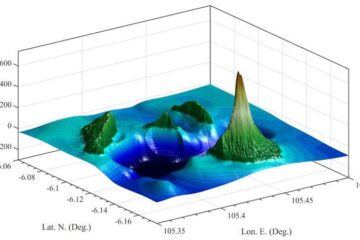 Newly published data provides clearer picture of volcano collapse
URI Professor Stéphan Grilli is keeping a close eye on volcanoes closer to the US. An article recently published in the prestigious journal Nature Communications, written by University of Rhode…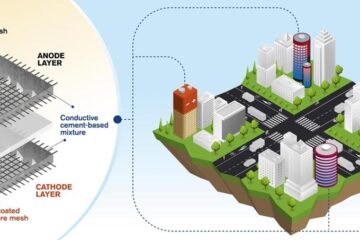 World first concept for rechargeable cement-based batteries
Imagine an entire twenty storey concrete building which can store energy like a giant battery. Thanks to unique research from Chalmers University of Technology, Sweden, such a vision could someday…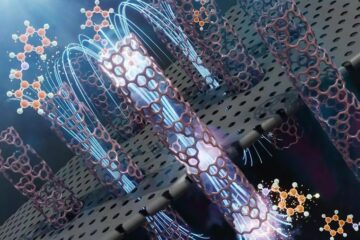 In milliseconds from polluted to clear water
New discoveries in the field of nanoscience … Researchers at the Max Planck Institute of Colloids and Interfaces developed a membrane that is composed of a bundle of nanometer-sized tubes….