Bacteria cause river blindness
Microbes, not the worms that carry them, aggravate the immune system.
Stowaway bacteria inside parasitic worms, and not the worms themselves, cause river blindness, according to new research. The finding could lead to better ways of preventing or treating the debilitating disease.
River blindness, or onchocerciasis, affects some 17 million people throughout central Africa and in parts of Arabia and South America. Sufferers develop inflammatory conditions. When inflammation occurs in the eyes it clouds the transparent cornea, leading to cataract-like blindness.
The minute offspring of filarial nematode worms, called microfilaria, were thought to cause the disease. Fragments of dead microfilaria were believed to cause the immune system to overreact.
Not so: Wolbachia microbes probably play a major role, say Eric Pearlman of Case Western Reserve University in Cleveland, Ohio, and colleagues. Working with a genetically modified mouse mimic of human river blindness, they have now found that it is these bugs that aggravate the immune system1.
Worm turn
Bacterium-free worm extract doesn't cause severe disease in the mice; Wolbachia-laden worms do. What's more, Pearlman's group found a molecular receptor in the eye that is particularly sensitive to Wolbachia. This receptor is crucial to eliciting an inflammatory immune response.
"It's a very significant finding – it gives us a more precise idea of what's happening," says Alexander Trees of the Liverpool School of Tropical Medicine in England. Trees' group recently showed that filarial nematodes need Wolbachia bacteria to reproduce; antibiotics to kill Wolbachia can sterilize adult worms2.
"The more we know about this disease the better," agrees Juliet Fuhrman, who studies river blindness at Tufts University in Medford, Massachusetts. Wolbachia's interaction with the immune system might provide a target for vaccines or other drugs to quell the disease itself, rather than the worms, Fuhrman hopes. "These may be our best chance," she says.
That Wolbachia are found in filarial nematodes is not so surprising. These bacteria live within numerous insects, where they specialize in manipulating their host's reproduction. Researchers are keen to control them as they are essential to many harmful insects, including mosquitoes and crop pests3.
River blindness is currently managed with chemicals to stop adult filarial nematodes from reproducing and with insecticides to kill the black flies that carry the worms. These have curbed the disease quite successfully, but "the job isn't done yet", warns Pearlman,
Antibiotics could be a good alternative, if Wolbachia is the culprit. Trials have begun, but widespread antibiotic use is difficult to enforce and runs the risk of the bacteria subsequently adapting to the drugs. "We're all living in terror of resistance developing," says Fuhrman.
References
Saint Andre, A. V. et al. The role of endosymbiotic Wolbachia bacteria in the pathogenesis of river blindness. Science, 295, 1892 – 1895, (2002).
Langworthy, N. G. et al. Macrofilaricidal activity of tetracycline against the filarial nematode Onchocerca ochengi: elimination of Wolbachia precedes worm death and suggests a dependent relationship. Proceedings of the Royal Society B, 267, 1063 – 1070, (2002).
Knight, J. Meet the Herod bug. Nature, 412, 12 – 14, (2001).
Media Contact
TOM CLARKE
© Nature News Service
All latest news from the category: Health and Medicine
This subject area encompasses research and studies in the field of human medicine.
Among the wide-ranging list of topics covered here are anesthesiology, anatomy, surgery, human genetics, hygiene and environmental medicine, internal medicine, neurology, pharmacology, physiology, urology and dental medicine.
Back to home
Newest articles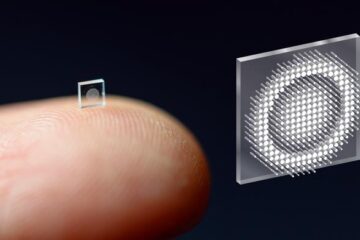 Researchers shrink camera to the size of a salt grain
Micro-sized cameras have great potential to spot problems in the human body and enable sensing for super-small robots, but past approaches captured fuzzy, distorted images with limited fields of view….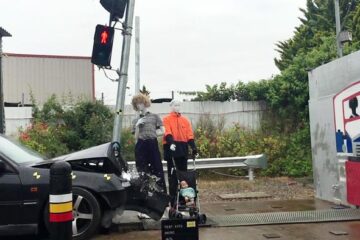 World-first product will be a lifesaving traffic stopper
Game-changing technology to design traffic lights that absorb kinetic energy, stopping them from crumpling when hit by a vehicle, will prevent thousands of fatalities and injuries each year and make…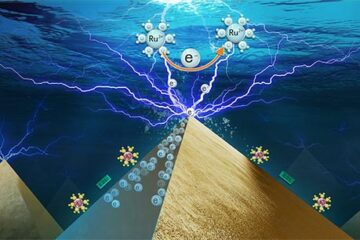 Scientists capture electron transfer image in electrocatalysis process
The involvement between electron transfer (ET) and catalytic reaction at electrocatalyst surface makes electrochemical process challenging to understand and control. How to experimentally determine ET process occurring at nanoscale is…