First global virtual "classroom" created to teach health professionals how to care for young people with cancer
The course, which starts on 19 February 2007, has been designed to be delivered via the Web using voice tools, web conferencing, an online chat forum, blogs, podcasts and other multi-media such as video and audio recordings. Its format will make it possible for students anywhere in the world to sign up to the course, as well as giving them access to some of the top experts in the field.
The postgraduate certificate (PGC) in cancer care for teenagers and young adults (TYAs) is aimed at nurses and other health professionals; it will be delivered and accredited by Coventry University, UK, which has also been responsible for designing the web-based technology being used. The content of the course has been developed by an international group of medical experts who are involved in the care of TYAs with cancer and in educating people working in this field.[1]
Helen Langton, who was chair of the PONE group until the end of 2006 and the driving force behind the course, said: "This is not traditional distance learning. The course has been designed to use interactive, online resources to create a virtual 'classroom' where students can chat, exchange ideas, listen and respond to presentations given by their fellow students or by experts in the field. However, because it is an international course that aims to attract students from anywhere in the world, in different time zones, it has been designed so that the material can be accessed at any time during the period that each module runs.
"To my knowledge, this is the first time that an international group of medical experts have worked together to develop a course in this way, and this is the only course for those caring for TYAs with cancer that can be accessed from anywhere in the world."
The National Cancer Director, Professor Mike Richards, welcomed the course. "Teenagers and young adults with cancer have complex needs and deserve the very best treatment, support and care. This innovative course will help to ensure that health professionals are appropriately trained to meet the needs of their patients," he said.
TCT spent £50,000, which had been donated to the charity by Scottish Widows, to fund the development of the PGC. Professor Tim Eden, TCT Professor of Teenage and Young Adult Cancer Medicine, said: "At present, there is no specialist training available for nurses and other health professionals in the care of TYAs with cancer. We strongly welcome this exciting new project and hope that the course will contribute to raising standards of care worldwide and to ensuring consistency of care provision for young people with cancer."
The web-based PGC addresses two key problems in educating carers of TYAs with cancer:
1.that at any one time there are never more than a handful of nurses and other health professionals available to join a course, making it difficult to run a viable course in the normal, non-virtual way;
2.medical experts in the field of TYA cancer are few and far-flung around the world.
Mrs Langton said: "The TCT/Coventry University course enables students worldwide to join it, ensuring a reasonable-sized body of students (15-20 is the maximum number for each cohort taking each module of the course), and gives them access, via the Web, to experts in the field in different countries."
Students on the course need no special computer technology to access the course material apart from access to the Internet and a simple headset.
Mrs Juliet Hinrichsen, an instructional designer at Coventry University where "CUOnline" (an integrated software environment for e-learning) has been developed and who has designed the way the course is delivered, said: "I believe this course is exceptional in using such a wide variety of online tools. Students will be using voice tools for audio discussions and comments; web conferencing when everyone can use their headsets at the same time to listen to, or give, a presentation and then discuss it; a feature called 'Who's online' which enables them to chat with each other and which helps their social networking; blogs, podcasts and multi-media such as videos and audios.
"All these tools will help students studying at a distance to feel more engaged with each other, and it brings the course to life. In addition, using this technology may help students to engage better with their patients because they are entering a 'cyberculture' of things such as podcasts and blogs that young people are using all the time, and it may open new avenues for developing different kinds of support mechanisms for patients."
Amanda Lefebvre, a paediatric oncology out-reach nurse specialist at Addenbrooke's Hospital, Cambridge, UK, is among the students who have signed up to do the course. "My particular interest is in working with teenagers and young adults and I wanted to broaden my understanding of the concepts of cancer care in this age group. I hope this course will enable me, as an expert practitioner, to deliver a service that meets the needs of teenagers and young adults and their families and friends. I think the course is particularly interesting because it's delivered via the Internet, and that is where TYAs spend so much of their time and feel most comfortable, so it may give me new insights in this area," she said.
***
[1] Senior lecturer in child health at the University of Central Lancashire, Mrs Linda Sanderson, compiled and co-ordinated most of the content for the course, alongside a group of international experts. This involved setting up videoed interviews with experts and patients, gathering contributions from experts in particular subjects, writing course notes, designing the structure of the course and much else. The resulting course contains three modules: teenagers and young adults with cancer in today's society; TYAs and the cancer journey; the impact and influence of the cancer journey on TYAs and the professional. They cover subjects such as the biological and physiological development of TYAs, sexuality and relationships, the impact of cancer, communication, ethical and legal issues, responses to a life-changing experience, post traumatic growth, palliative care and how to help TYAs deal with surviving cancer. As part of the course, students will develop an understanding of global healthcare policies, different approaches and standards of care and provision in different countries, their potential role as advocates, and the opportunity for improving patient care when working as part of a multi-disciplinary team.
[2] The panel of experts included: Helen Langton (formerly Coventry University, UK, now Dean of the Faculty of Education, Health and Science at Derby University, UK), Linda Sanderson (University of Central Lancashire, UK), Faith Gibson (Institute of Child Health, London, UK), Louise Soanes (The Royal Marsden, UK), Margaret Parr (Nottingham Children's Unit, Queens Hospital, Nottingham, UK), Sam Smith (Christie Hospital, Manchester, UK) and Sue Morgan (St James's University Hospital, Leeds, UK), Linda Ewing (Mater Children's Hospital, Brisbane, Australia) and Donna Drew (Sydney Children's Hospital, Australia), Karen Bycroft and Jan Mikkelsen (both from the Starship Children's Hospital, Auckland, New Zealand) and Jan Miller (Christchurch Hospital, Christchurch, New Zealand). Experts from Canada have also been involved in the development of the course.
[3] Teenage Cancer Trust is a charity that was established in 1994 to meet the needs of the most neglected group of cancer patients in the UK – teenagers and young adults. It has built and equipped seven, state-of-the-art, specialist units for adolescents with cancer and is planning 15 more. Its aim is to provide a unit in every regional cancer centre in the country so that every young person with cancer has the option of being treated in a specialist unit designed and staffed to meet their needs. Website: www.teenagecancertrust.org
[4] Scottish Widows was founded in 1815 as Scotland's first mutual life office. Becoming part of the Lloyds TSB Group in 2000, Scottish Widows has become one of the most recognised brands in the life, pensions and investment industry in the UK. The product range includes ordinary long term insurance, such as life assurance, pensions, annuities and permanent health insurance, and savings and investment products. Using a multi-sales network of Financial Advisers, Direct Sales, Direct Marketing, the Internet and via the branch network of Lloyds TSB, Scottish Widows currently employs about 4,000 people.
Alle Nachrichten aus der Kategorie: Health and Medicine
This subject area encompasses research and studies in the field of human medicine.
Among the wide-ranging list of topics covered here are anesthesiology, anatomy, surgery, human genetics, hygiene and environmental medicine, internal medicine, neurology, pharmacology, physiology, urology and dental medicine.
Zurück zur Startseite
Neueste Beiträge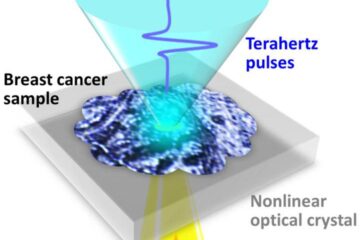 Key breakthrough towards on-site cancer diagnosis
No stain? No sweat: Terahertz waves can image early-stage breast cancer without staining. A team of researchers at Osaka University, in collaboration with the University of Bordeaux and the Bergonié…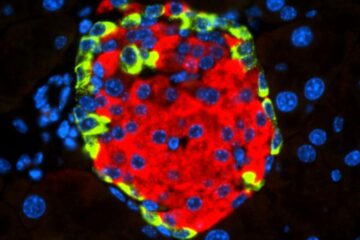 A CNIO team describes how a virus can cause diabetes
It has recently been described that infection by some enteroviruses – a genus of viruses that commonly cause diseases of varying severity – could potentially trigger diabetes, although its direct…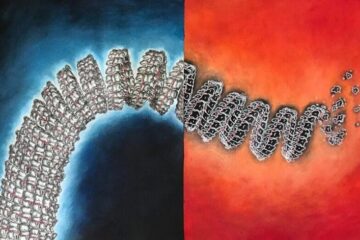 Targeting the shell of the Ebola virus
UD research team looking at ways to destabilize virus, knock it out with antivirals. As the world grapples with the coronavirus (COVID-19) pandemic, another virus has been raging again in…