Dr. Karin Olson, a U of A professor from the Faculty of Nursing, argues that there are differences between tiredness, fatigue and exhaustion and that recognizing those distinctions will help health-care workers create better treatment plans for their patients. Her findings are published in the current issue of "Oncology Nursing Forum."
Olson has studied fatigue in six ill and non-ill populations: shift workers, recreational long distance runners, individuals with cancer in active treatment or palliative settings, and individuals diagnosed with depression or chronic fatigue syndrome. Having worked with cancer patients for many years, she saw how serious fatigue was and the impact it had on the patients' quality of life. Some patients even withdrew for a potentially curative treatment saying they were "too tired."
"The kind of fatigue experienced by individuals with cancer is different from the feeling that you or I have at the end of a busy week," said Olson. "Interestingly, when you start looking at other populations, such as people with chronic illnesses or shift workers and take a broad view, the descriptions of fatigue are the same. Thus, while the reasons for fatigue may vary, the kinds of adaptations required may not."
Olson, who is currently an Alberta Heritage Foundation for Medical Research (AHFMR) Health Scholar, has created new definitions for tiredness, fatigue and exhaustion and argues that they represent various points on an energy continuum. The amount of energy a person has influences how easily he can adapt to stress that comes his way. Individuals who are tired still have a fair bit of energy, so although they may feel forgetful, and impatient, and experience gradual heaviness or weakness in muscles following work, this is often alleviated by rest. Fatigue, on the other hand, is characterized by difficulty concentrating, anxiety, a gradual decrease in stamina, difficulty sleeping, increased sensitivity to light and the limiting of social activities once viewed as important. Individuals with exhaustion report frank confusion that resembles delirium, emotional numbness, sudden loss of energy, difficulty both in staying awake and in sleeping and complete social withdrawal.
"It is important to recognize the difference between tiredness and fatigue, because fatigue is a marker that the body is not able to keep up," says Olson. "The onset of the manifestations of fatigue, particularly if these are not normal states for you, should be taken seriously."
Failing to understand the distinctions between tiredness, fatigue and exhaustion could result in the use of inappropriate interventions that inadvertently promote fatigue and exhaustion. Olson has some evidence that while exercise appears to help those who are tired, it may decrease the ability to adapt in individuals experiencing fatigue and exhaustion. Long-term use of caffeine and other stimulants should also be avoided by people experiencing fatigue and exhaustion, as these substances "fool" the body into thinking it has more energy available than it really does.
"The important thing is to try to prevent or at least delay the progression from tiredness to fatigue and then from fatigue to exhaustion," said Olson. "We are starting to work on some interventions that we think may be helpful. In the meantime, families and friends can help by recognizing changes consistent with fatigue and exhaustion and look for ways to help minimize stress."
This work may also have applications to other population, such as students or individuals with chronic illnesses, who have not been studied to date. "Students tend to stay up late at night, studying hard," said Olson. "Some studies show that changes in sleep patterns are may compromise one's ability to remember things and to integrate new information.
"We're a long way from having all the answers but this study was a start. It has provided us with a great foundation for future research among individuals with cancer and other groups ranging from 'burned out' workers to recreational athletes and people with chronic diseases."
Alle Nachrichten aus der Kategorie: Health and Medicine
This subject area encompasses research and studies in the field of human medicine.
Among the wide-ranging list of topics covered here are anesthesiology, anatomy, surgery, human genetics, hygiene and environmental medicine, internal medicine, neurology, pharmacology, physiology, urology and dental medicine.
Zurück zur Startseite
Neueste Beiträge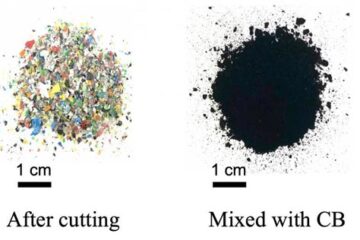 Flash graphene rocks strategy for plastic waste
Rice University lab detours potential environmental hazard into useful material. Plastic waste comes back in black as pristine graphene, thanks to ACDC. That's what Rice University scientists call the process…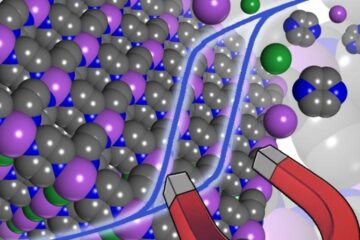 Towards next-generation molecule-based magnets
Magnets are to be found everywhere in our daily lives, whether in satellites, telephones or on fridge doors. However, they are made up of heavy inorganic materials whose component elements…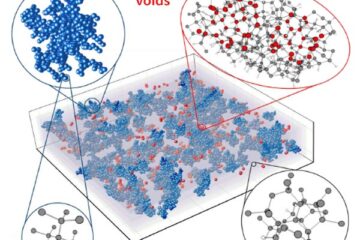 Order in the disorder …
… density fluctuations in amorphous silicon discovered Silicon does not have to be crystalline, but can also be produced as an amorphous thin film. In such amorphous films, the atomic…