Existing research supports metabolic syndrome link to cardiovascular disease
For years cardiologists and other specialists have disagreed over the condition known as metabolic syndrome, a complex confluence of factors such as abdominal obesity, low HDL, or "good" cholesterol and hypertension.
Physicians and academics have disputed the syndrome's existence and whether it predicts cardiovascular danger. The central question of this debate has been whether the gathering of these conditions in a single person conveys a risk of heart disease greater than that conveyed by each of the components. In other words, is the whole greater than the sum of its parts? The current best evidence now shows that metabolic syndrome represents an increased risk of cardiovascular disease and death, especially in women, according to a new study in the January 30, 2007, issue of the Journal of the American College of Cardiology.
The research was conducted at the Mayo Clinic College of Medicine in Rochester, Minn. Lead researcher Apoor S. Gami, M.D., assistant professor of medicine in the division of cardiovascular diseases and internal medicine at the college, said the goal of the study was to collate and compare all the differing studies on metabolic syndrome and the risk of cardiovascular disease,.
"What was fascinating to us was the fact that all this controversy in the field existed despite the prior publication and continuing publication of countless studies on the topic," said Dr. Gami. "We decided to use the tools of meta-analysis to best assimilate the available data and to identify relationships that might not have been clear in individual studies. In this way we could highlight important associations regarding metabolic syndrome and cardiovascular disease."
Metabolic syndrome is a constellation of conditions, each of which individually is known to increase the risk of heart disease. Depending on the source, metabolic syndrome can include hyperglycemia, abdominal obesity, low HDL cholesterol (good cholesterol), increased triglycerides, dyslipidemia and hypertension. The condition has been attributed to the combined effects of a sedentary lifestyle, poor diet and genetic factors.
This meta-analysis provides evidence that the constellation of findings do constitute a syndrome when occurring in a single patient. It also lends some suggestive support that truncal obesity may be basic to the occurrence of other conditions (perhaps through insulin resistance) which markedly increase risk, particularly in females.
Over the years numerous agencies and individual researchers have attempted to either discount or define the syndrome. In 2005, the American Diabetes Association and their European counterpart raised many uncertainties regarding the syndrome, including its effect on cardiovascular disease risk and whether the syndrome itself was worthy of a diagnosis. In the same year, the American Heart Association and the National Heart, Lung, and Blood Institute issued a report stating that the aggregation of the factors making metabolic syndrome increases heart risk and should be aggressively targeted for medical intervention.
"There had not yet been a systematic qualitative or quantitative approach to understanding the data as a whole," Dr. Gami said. "Our review of the best available evidence showed that in over 37 studies published since 1998, which included 43 groups of patients and over 170,000 individuals, metabolic syndrome, no matter how it is specifically defined, does increase the risk of new cardiovascular disease and death, with even greater risk in women."
The researchers analyzed 4,198 publications to find 37 original and relevant articles published since 1998. The studies were all longitudinal studies assessing cardiovascular events and/or death in people with three or more coronary risk factors, regardless of whether they were labeled metabolic syndrome. The researchers used meta-analysis to examine the results qualitatively and quantitatively.
"The significance of this finding is that patients with metabolic syndrome need to be identified and aggressively targeted for interventions in order to prevent cardiovascular disease and premature death," said Dr. Gami. "In addition, caregivers should pursue preventative interventions aggressively with women. Although women generally have lower cardiovascular risk than men, it appears this is not the case when metabolic syndrome is present."
Michaela Diamant, M.D., Ph.D., an associate professor of medicine at the Diabetes Center of the VU University Medical Center in The Netherlands, did not participate in the study but said it raises several questions.
"This research summarizes and confirms earlier data, but it is important to be careful with statements regarding the value of the metabolic syndrome," said Dr. Diamant. "It is a shame that doctors and the public need a tool such as a diagnosis of metabolic syndrome to become aware of the risk of lifestyle-related obesity, dyslipidemia and high blood pressure. If anything, the attention paid to this syndrome should increase the awareness of doctors and the public that an abdominally obese individual may have an increased risk.
"The controversy has not ended," Dr. Diamant continued. "Questions still exist: Does the metabolic syndrome fulfill the criteria of a syndrome? Does it truly predict a higher risk than the separate components? What is the basis for the cut-off points for the various components? Why do we use the components that are now in the definition, and do they exclude patients that truly need care? We should still focus on improving the treatment of the individual components that may make up metabolic syndrome, as we still don't succeed in treating our patients with these abnormalities completely and adequately."
Dr. Gami and his team recommend that their study initiate a series of new scientific investigations focused on interventions that target metabolic syndrome. Dr. Diamant agrees that research is needed, on young people in particular, but with a different focus.
"Research is needed to test the current definitions of metabolic syndrome and improve them, finding a rationale for their existence," said Dr. Diamant. "If people need the metabolic syndrome to remind them of the fact that an obviously overweight or obese individual with a bad lifestyle is at increased risk of cardiovascular danger, then they should use it. But far more work should be done to understand the mechanisms of the syndrome and to define it more thoroughly."
Alle Nachrichten aus der Kategorie: Health and Medicine
This subject area encompasses research and studies in the field of human medicine.
Among the wide-ranging list of topics covered here are anesthesiology, anatomy, surgery, human genetics, hygiene and environmental medicine, internal medicine, neurology, pharmacology, physiology, urology and dental medicine.
Zurück zur Startseite
Neueste Beiträge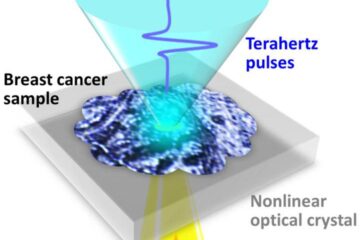 Key breakthrough towards on-site cancer diagnosis
No stain? No sweat: Terahertz waves can image early-stage breast cancer without staining. A team of researchers at Osaka University, in collaboration with the University of Bordeaux and the Bergonié…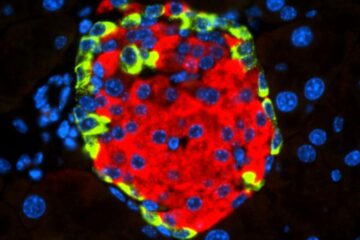 A CNIO team describes how a virus can cause diabetes
It has recently been described that infection by some enteroviruses – a genus of viruses that commonly cause diseases of varying severity – could potentially trigger diabetes, although its direct…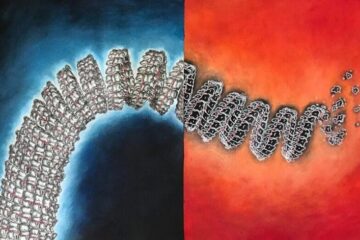 Targeting the shell of the Ebola virus
UD research team looking at ways to destabilize virus, knock it out with antivirals. As the world grapples with the coronavirus (COVID-19) pandemic, another virus has been raging again in…