Study Finds Differences between Blood Pressure Medicines and Newly-Diagnosed Diabetes
Patients with high blood pressure are more likely to develop new-onset diabetes than those who don't have hypertension, but this tendency is often attributed to higher weight, recent weight gain, or stronger family history of diabetes among those with high blood pressure Doctors have known since 1958 that some drugs used to control high blood pressure have the side effect of increasing blood sugar and causing new-onset diabetes.
Researchers at Rush University Medical Center analyzed the data from all of the randomized clinical trials (in which the assignment of initial drugs is based solely on chance, thus balancing the groups regarding other risk factors for diabetes), and have found significant differences between antihypertensive drugs. ACE-inhibitors and the newer angiotensin receptor blockers, or ARBs prevent people from getting diabetes, and the older diuretics or beta-blockers, increase the chance that a person becomes diabetic, compared to either placebo (inactive sugar-pills) or calcium channel blockers according to a study published in the January 20, 2007 issue of The Lancet.
Rush Preventive Medicine professor Dr. William J. Elliott, and Peter Meyer, Ph.D., director of the Section of Biostatistics, analyzed 22 long-term randomized clinical trials of each class of antihypertensive drugs, including placebo (inactive sugar-pills), to assess the chance that a person would develop diabetes during about 5 years of observation. The studies included 143,153 patients, and took place from 1966 through mid-September of 2006.
Their novel method of combining all the information available from clinical trials found that the lowest risk of new-onset diabetes occurred with ARBs or ACE-inhibitors, followed by calcium channel blockers or placebo (both of which were relatively neutral), and highest with beta-blockers or diuretics. They concluded that compared to inactive sugar-pills, diuretics or beta-blockers slightly increase the risk of becoming diabetic, whereas ARBs or ACE-inhibitors significantly decrease the risk.
"Most other studies of the association between drugs used mostly for high blood pressure could have been confused by differences in the patients studied. By only including studies that used randomization to minimize and balance differences between those assigned to different antihypertensive drugs, and by using a novel technique that can attribute risk both between agents that have been directly compared, and those that compare the results indirectly, we can see differences that other techniques cannot," said Elliott.
"Our 'indirect comparisons' are similar to the way oddsmakers in Las Vegas compute the point spread for Sunday's Bears-Saints playoff game. Since the Bears and Saints haven't played each other (i.e., a direct comparison) this season, one can compare the record of the Bears against those teams that the Saints have also played this season. We use a similar strategy to compare, for example, ACE-inhibitors vs. ARBs, which have not been compared directly in any clinical trial to date."
The study is expected to be of greater interest in the United Kingdom than the United States, because the British National Institute of Health and Clinical Excellence issued a new set of guidelines about hypertension treatment for primary care physicians in June 2006 that are based on economic considerations. Because diabetics generate about 4 times the healthcare expenditures as non-diabetics, the new British guidelines recommend against using both a diuretic and a beta-blocker for the routine treatment of hypertension. In the United States, however, tradition and the 2003 national hypertension guidelines still recommend a diuretic as first-line treatment, and a beta-blocker only one of several acceptable second-line options.
The authors were careful to point out that their data do not address the ongoing controversy about whether new-onset diabetes leads to as many heart attacks, strokes or death, as long-standing diabetes, which will require more studies.
The authors' data do suggest, however, that the differences between antihypertensive drugs regarding the risk for new-onset diabetes are real and significant. Whether an overweight person with hypertension, others in the family with diabetes, and a recent weight gain can avoid the diagnosis of diabetes in the long-term by taking a specific type of antihypertensive drug is uncertain, and should be discussed with the treating physician as just one aspect of the choice of drug to lower blood pressure in that individual.
Alle Nachrichten aus der Kategorie: Health and Medicine
This subject area encompasses research and studies in the field of human medicine.
Among the wide-ranging list of topics covered here are anesthesiology, anatomy, surgery, human genetics, hygiene and environmental medicine, internal medicine, neurology, pharmacology, physiology, urology and dental medicine.
Zurück zur Startseite
Neueste Beiträge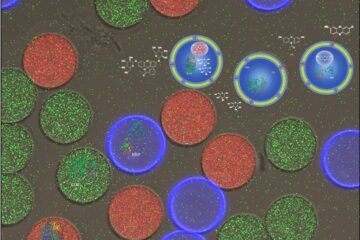 An artificial cell on a chip
Researchers at the University of Basel have developed a precisely controllable system for mimicking biochemical reaction cascades in cells. Using microfluidic technology, they produce miniature polymeric reaction containers equipped with…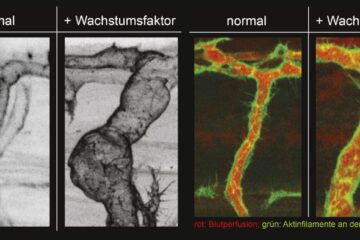 Specific and rapid expansion of blood vessels
Nature Communications: KIT researchers identify a new mechanism to control endothelial cell size and arterial caliber – basis for better treatment of heart infarct and stroke. Upon a heart infarct…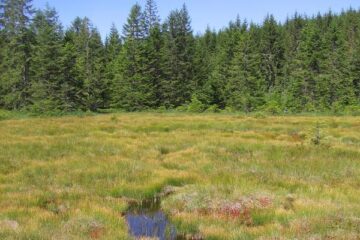 Climate change drives plants to extinction in the Black Forest in Germany
Climate change is leaving its mark on the bog complexes of the German Black Forest. Due to rising temperatures and longer dry periods, two plant species have already gone extinct…