Study refines breast cancer risks
Large scale study spells out links with pregnancy and miscarriage.
Childless women are at a higher risk of developing breast cancer, confirms one of the largest studies on reproductive factors and the disease, but those who suffer miscarriages are not. Researchers are pinning down key risk factors in the hope of working out exactly how they increase susceptibility.
How pregnancy and abortion alter women's chance of developing breast cancer has been the subject of conflicting reports. A new French study has tracked 90,000 women, aged 40-65, since 1990 and goes some way to clarifying these risks.
Unlike previous work, the report separately calculates how each factor alters risk in both pre- and post-menopausal women. Most significantly, the team found no link between miscarriage and risk of the cancer in pre- or post-menopausal women. This contrasts with previous surveys suggesting a link with induced abortion.
Specialists no longer accept the proposed link to abortion, says breast cancer researcher Mads Medley of the Statens Serum Institut in Denmark. Older studies asked women to recall their abortion history at the time of their diagnosis, which influenced how likely they were to recall such incidents: "You introduce a bias," he explains.
Clavel-Chapelon's study was prospective – detailed questionnaires were sent out before the onset of cancer and without knowing who would develop the disease. This means that women's answers were more likely to be unbiased. Eliminating spontaneous abortion as a risk factor "is nice to know," says Medley.
The new study offers "far stronger data in terms of blowing that theory away", agrees Gordon McVie, joint director-general of Cancer Research UK. The study's three other main findings support previous evidence: that overall breast cancer risk increases the later a woman has her first child, the fewer children she bears and the earlier she starts her periods1.
A woman whose periods began at age 15 is at two-thirds the risk of one who started at 11 or earlier, find Francoise Clavel-Chapelon of the Gustave-Roussy Institute in Villejuif and her team.
But all the variations in risk are small, points out cancer researcher Robin Weiss of University College London and editor of the British Journal of Cancer, which is publishing the work. "They're very powerful data, but they're not huge differences," he says.
Increasing age is the strongest risk factor for breast cancer: the older a woman, the more likely she is to develop the disease. Overall, 1 in 8 women in the United States will develop the cancer in their lives; 1 in 9 in Britain.
Immediate impact?
The study is likely to have little immediate impact: women cannot change their reproductive cycle and are unlikely to alter decisions about whether to have children. "It's difficult to turn it into prevention," admits Clavel-Chapelon.
Instead, scientists hope to work out exactly what happens in the breast during puberty, pregnancy and menopause. When breast tissue prepares for milk production, it may switch on certain genes that are protective; so identifying these genes might lead to treatments. "We can go all the way from looking at populations to looking at molecules in cells," says Weiss.
With this in mind, DNA samples from many of the women in the project have already been collected and stored. The study is part of a bigger international effort to identify other lifestyle factors – such as diet and use of hormone replacement therapy – that may affect risk. "Large studies have the power to dissect these out," says McVie.
References
Clavel-Chapelon, F. and the E3N-EPIC Group Differential effects of reproductive factors on the risk of pre- and postmenopausal breast cancer. Results from a large cohort of French women. British Journal of Cancer, DOI 10.1038/sj/bjc/6600124, (2002).
Media Contact
HELEN PEARSON
© Nature News Service
All latest news from the category: Health and Medicine
This subject area encompasses research and studies in the field of human medicine.
Among the wide-ranging list of topics covered here are anesthesiology, anatomy, surgery, human genetics, hygiene and environmental medicine, internal medicine, neurology, pharmacology, physiology, urology and dental medicine.
Back to home
Newest articles
Physicists exploit space and time symmetries to control quantum materials
Physicists from Exeter and Trondheim have developed a theory describing how space reflection and time reversal symmetries can be exploited, allowing for greater control of transport and correlations within quantum…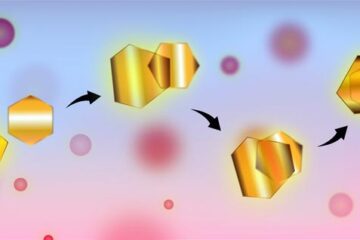 A pair of gold flakes creates a self-assembled resonator
For exploring materials right down to the nano-level, researchers often need to construct a complex structure to house the materials – a time-consuming and complicated process. But imagine if there…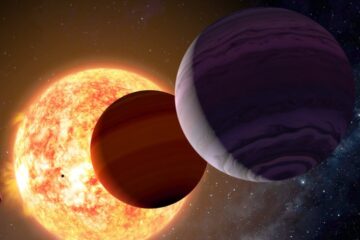 Study reveals that giant planets could reach "maturity" much earlier than previously thought
An international team of scientists, in which researchers from the Instituto de Astrofísica de Canarias (IAC) participate together with other institutions from Spain, Italy, Germany, Belgium, UK, and Mexico, has…