BSE's epidemic proportions
While prion diseases seem to be waning in humans, they could be waxing in sheep.
Variant Creutzfeldt-Jakob disease (vCJD) may claim only around 200 victims, a new model predicts1. This degenerative brain disease is thought to occur when people are exposed to misfolded prion proteins from meat infected with bovine spongiform encephalopathy (BSE or 'mad cow disease').
Meanwhile, another study warns that a huge BSE epidemic could be brewing in the UK sheep flocks2.
A team of French and British researchers has formulated a new model for the UK vCJD epidemic – the first to take into account the unusual age distribution of the victims. The average age of people with vCJD is just 28.
The researchers assumed that people below the age of 15 are most susceptible to the disease, and that the incubation period is about 17 years. Most victims of the disease are thought to have been infected between 1980 and 1989, when about 500,000 infected cows were in the British food chain.
The model predicts that the epidemic has reached its peak and will soon start to decline. It puts the probable number of victims at about 205 in total (111 have been diagnosed already), with a 95% chance of no more than 403 victims.
"I'm surprised they can say with such certainty that there aren't going to be more than 400 cases," says Simon Cousens of the London School of Hygiene and Tropical Medicine. Cousens' team recently estimated that the epidemic could claim thousands3. Earlier models suggested that hundreds of thousands might contract the disease.
It is not surprising that the estimates are going down, says Graham Medley, an epidemiologist at the University of Warwick, UK, because the number of reported cases has not been increasing as fast as was originally expected. But any predictions about the extent of the epidemic must be taken cautiously, he warns, since so little data are available. "It's impossible to provide accurate predictions," he says.
The new study is the first to forecast that the age distribution will change as the epidemic continues. Infections in older people might emerge later on, suggests Alain-Jacques Valleron of the National Institute of Health and Medical Research in Paris, a member of the team that performed the study.
This is because, if older people are less susceptible to the disease, they might not have caught it until the late 1980s. There was more infected meat in circulation then than earlier in the decade.
Sheep to sheep
Because sheep ate the same meat and bone-meal believed to have caused BSE in cattle, some experts fear that they may also have become infected with BSE. In that case, the disease could be in the early stages of a large epidemic, a second study suggests.
Sheep have long been prone to scrapie, another transmissible spongiform encephalopathy not believed to infect humans. Unlike BSE in cattle, scrapie can be transmitted from one sheep to another, raising the possibility that BSE might also spread through sheep flocks.
"Since BSE may be transmissible from sheep to sheep, getting rid of the meat and bone matter might not get rid of BSE in sheep," says Rowland Kao of Oxford University, a member of the team that performed the study. "That's the thing that really concerns everyone."
Kao's team found that if BSE is transmissible in this way, the number of sheep infected could soar in future years even if it is very low now. "There's no cause for panic, but not for complacency either," he says.
"If their scenario is correct and BSE is spreading through the sheep population, we need to do something about it," agrees Cousens, commending the model's "sensible approach".
No one knows whether sheep have been infected with BSE because the symptoms of BSE resemble those of scrapie, which is unique to sheep. A recent five-year study to determine whether the British sheep flock was infected ended in fiasco last month when it emerged that the study had been performed on cattle brains by mistake.
Science Express advanced online publication http://www.sciencemag.org/sciencexpress/recent.shtml
References
Valleron, A.-J. et al. Estimation of epidemic size and incubation time based on age characteristics of vCJD in the United Kingdom. Science, 294, 1726 – 1728, (2001).
Kao, R. R. et al. The potential size and duration of an epidemic of bovine spongiform encephalopathy in British sheep. Science, Published online 22 November (2001); DOI: 10.1126/science.1067475
Huillard d'Aignaux, J. N. et al. Predictability of the UK variant Creutzfeldt-Jakob disease epidemic. Science, Published online 25 October (2001); DOI: 10.1126/science.1064748
Media Contact
ERICA KLARREICH
© Nature News Service
All latest news from the category: Health and Medicine
This subject area encompasses research and studies in the field of human medicine.
Among the wide-ranging list of topics covered here are anesthesiology, anatomy, surgery, human genetics, hygiene and environmental medicine, internal medicine, neurology, pharmacology, physiology, urology and dental medicine.
Back to home
Newest articles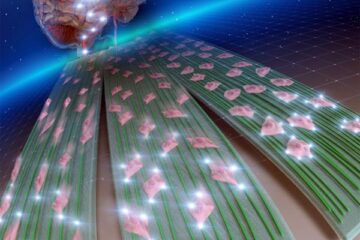 Under arrest: Using nanofibers to stop brain tumor cells from spreading
Researchers from Japan develop a platform based on nanofibers to trap brain cancer cells as a therapeutic strategy. Our body heals its injuries by essentially replacing damaged cells with new…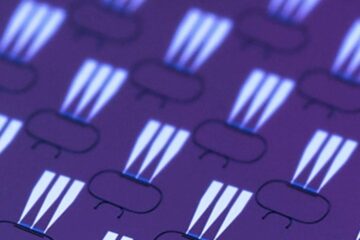 New photonic chip for isolating light may be key to miniaturizing quantum devices
Light offers an irreplaceable way to interact with our universe. It can travel across galactic distances and collide with our atmosphere, creating a shower of particles that tell a story…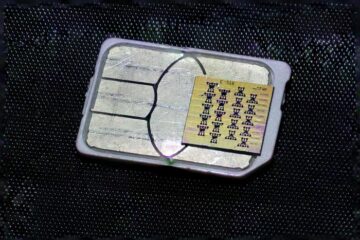 A traffic light for light-on-a-chip
Integrated photonics allow us to build compact, portable, low-power chip-scale optical systems used in commercial products, revolutionizing today's optical datacenters and communications. But integrating on-chip optical gain elements to build…