2nd IFOM-IEO Campus Meeting on Cancer – New therapeutic anti-cancer strategies: shortening telomeres
Without the enzyme that "regenerates" telomeres (the ends of DNA), stem cells lose functionality and the organism rapidly ages, while it acquires cancer resistance. The finding, which has significant implications in cancer and aging research, was presented yesterday at the 2nd IFOM-IEO Campus Meeting on Cancer (May 5th – 8th, IFOM-IEO Campus, Milan, Italy) by Marìa A. Blasco, of the Spanish National Cancer Center (CNIO) in Madrid (Spain).
Our cells' DNA has a sort of "tail": the telomeres. Every time our cells divide, telomeres get shorter and shorter. This progressive telomere shortening is compensated by the action of a specific enzyme, called "telomerase", which is able to regenerate the tails; but in our cells there is not enough telomerase to keep telomeres at a constant length during our lifetime. And when telomeres get too short, cells stop replicating. Scientists have long hypothesized (and partially proved, with several experiments) that telomere shortening is correlated, on the one hand, to the general aging of the body (when many cells in a tissue stop replicating, the tissue becomes unable to regenerate itself and gets "old") and, on the other hand, to cancer (tumour cells replicate much more than normal cells, therefore they need some mechanism to counteract natural telomere shortening).
To make the picture even more complicated, stem cells (the other big "stars" of modern biology research) might be the only cells that are able to produce the enzyme telomerase. Intuitively this makes sense, since stem cells are the "mother cells" of all cells, and they are necessary to the body to regenerate tissues and organs during lifetime. But, what is the role of telomerase in stem cells? And what could happen if the enzyme is absent? To answer these questions, Blasco and colleagues set up a series of experiments in mice. And they found that the lack of telomerase causes a severe defect in the fundamental functions of stem cells. "In particular – Blasco said – we have been looking at skin stem cells. And we observed that, in genetically modified mice that did not express telomerase, stem cells lost their functionality and became unable to regenerate the damaged epithelial tissue. On the whole, these mice aged more rapidly than normal mice. But, there was a very interesting side effect: without telomerase, mice showed a marked cancer resistance." Further experiments on telomeres structure showed that every time the shortening process is altered, the result is either "early aging and cancer resistance" (if shortening is boosted), or "aging inhibition and more cancer occurrence" (if shortening is reduced).
"In our lab – Blasco added – we do basic research, but our results provide fundamental knowledge to those who work on the development of new therapeutic tools. In this very moment, preclinical trials are being carried out on drugs that are able to boost the action of telomerase. The potential anti-aging effect of these drugs might prove useful in the treatment of diseases such as AIDS, where tissues age rapidly. In tumours, it is necessary to implement the opposite strategy: there are drugs, now in clinical trials, that inhibit telomerase action and increase telomeres shortening." In the light of the new finding, such therapy might prove to be effective against cancer stem cells, that today are considered the most "malignant" culprit of cancer.
All news from this category: Health and Medicine
This subject area encompasses research and studies in the field of human medicine.
Among the wide-ranging list of topics covered here are anesthesiology, anatomy, surgery, human genetics, hygiene and environmental medicine, internal medicine, neurology, pharmacology, physiology, urology and dental medicine.
Back to the Homepage
Latest posts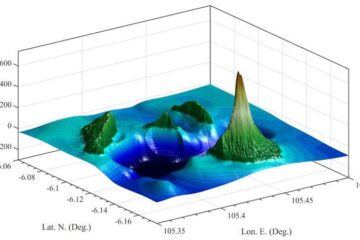 Newly published data provides clearer picture of volcano collapse
URI Professor Stéphan Grilli is keeping a close eye on volcanoes closer to the US. An article recently published in the prestigious journal Nature Communications, written by University of Rhode…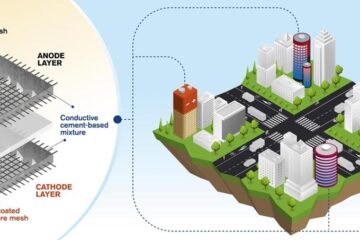 World first concept for rechargeable cement-based batteries
Imagine an entire twenty storey concrete building which can store energy like a giant battery. Thanks to unique research from Chalmers University of Technology, Sweden, such a vision could someday…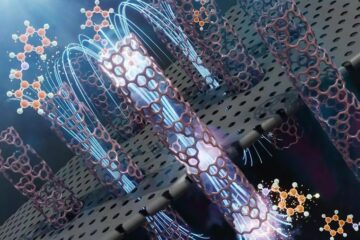 In milliseconds from polluted to clear water
New discoveries in the field of nanoscience … Researchers at the Max Planck Institute of Colloids and Interfaces developed a membrane that is composed of a bundle of nanometer-sized tubes….