Cancer survivors require distinct care
Tailored follow-up plans, new clinical guidelines are needed
Citing shortfalls in the care currently provided to the country's 10 million cancer survivors, a new report recommends that each cancer patient receive a "survivorship care plan." The report, by the Institute of Medicine and National Research Council of the National Academies, says such plans should summarize information critical to the individual's long-term care, such as the cancer diagnosis, treatment, and potential consequences; the timing and content of follow-up visits; tips on maintaining a healthy lifestyle and preventing recurrent or new cancers; legal rights affecting employment and insurance; and the availability of psychological and support services. The committee that wrote the report also called for new evidence-based clinical guidelines and standards to assure the quality of care given to cancer survivors, as well as for better coordination between specialists and primary care providers.
"There is currently no organized system to link oncology care to primary care," said committee chair Sheldon Greenfield, professor of medicine and director of the Center for Health Policy Research, University of California, Irvine. "Successful cancer care doesn't end when patients walk out the door after completion of their initial treatments."
In the United States, half of all men and one-third of all women will develop cancer in their lifetimes. Advances in the detection and treatment of cancer, combined with an aging population, mean greater numbers of cancer survivors in the near future, the report notes. Despite the increase in survivors, however, primary care physicians and other health care providers often are not extremely familiar with the consequences of cancer, and seldom receive explicit guidance from oncologists, the committee found. Furthermore, the lack of clear evidence for what constitutes best practices in caring for patients with a history of cancer contributes to wide variation in care.
Besides being at risk for cancer recurrence and for developing other cancers, survivors also may face psychological distress, sexual dysfunction, infertility, impaired organ function, cosmetic changes, and limitations in mobility, communication, and cognition. Some of this is due to the fact that most cancer treatments — including surgery, chemotherapy, hormone therapy, and radiation therapy — can have long-term effects on tissues and organ systems.
"Unfortunately, many critical aspects of cancer survivors' needs are lost somewhere between active treatment and long-term follow-up, which is why we call for every patient to be given a summary of their cancer treatment and a description of follow-up care needed," said committee vice chair Ellen Stovall, a 34-year cancer survivor and president of the National Coalition for Cancer Survivorship. Such plans should be written by oncology providers and thoroughly discussed with patients, and the cost should be covered by insurers. The concept of a cancer survivorship plan was previously suggested by the President's Cancer Panel.
For survivorship plans to be carried out successfully, an organized set of clinical practice guidelines based on the best available evidence is needed, the report adds. Innovative models also should be developed to coordinate the care provided by oncologists, primary care doctors, nurses, social workers, psychologists, and others involved in addressing the myriad problems faced by cancer survivors. The committee said that the Centers for Medicare and Medicaid Services is in the best position to test the merits of various models of care through pilot programs funded by Congress. Both public and private support will be needed to develop new clinical guidelines and to monitor their impact.
Quality-of-care measures also are needed for cancer survivors, the report adds. Some measures — such as annual mammograms for breast cancer survivors — already exist, while others could be established based on available evidence, the committee said. For example, patients treated with certain chemotherapies should be monitored for heart conditions, and some individuals treated with radiotherapy need to be checked for thyroid conditions. Quality assurance programs to monitor and improve cancer survivors' care should be set up as well.
The committee recommended that medical education and professional training curricula include more instruction about cancer survivors' particular care needs. Expanded research – including long-term population studies — also is needed to fill gaps in understanding of the effects experienced by cancer survivors later in life. Steps also should be taken to prevent discrimination against cancer survivors in the workplace and to ensure they have affordable health insurance and are reimbursed for evidence-based care. In addition, the committee called on health care providers and patient advocates to raise public awareness of the needs of cancer survivors and to establish cancer survivorship as a distinct phase of cancer care.
Media Contact
Christine Stencel
EurekAlert!
All latest news from the category: Health and Medicine
This subject area encompasses research and studies in the field of human medicine.
Among the wide-ranging list of topics covered here are anesthesiology, anatomy, surgery, human genetics, hygiene and environmental medicine, internal medicine, neurology, pharmacology, physiology, urology and dental medicine.
Back to home
Newest articles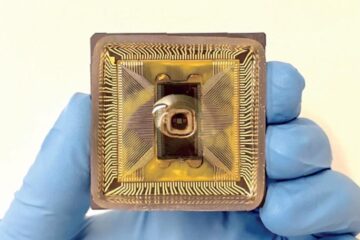 Neural net computing in water
Ionic circuit computes in an aqueous solution. Microprocessors in smartphones, computers, and data centers process information by manipulating electrons through solid semiconductors but our brains have a different system. They…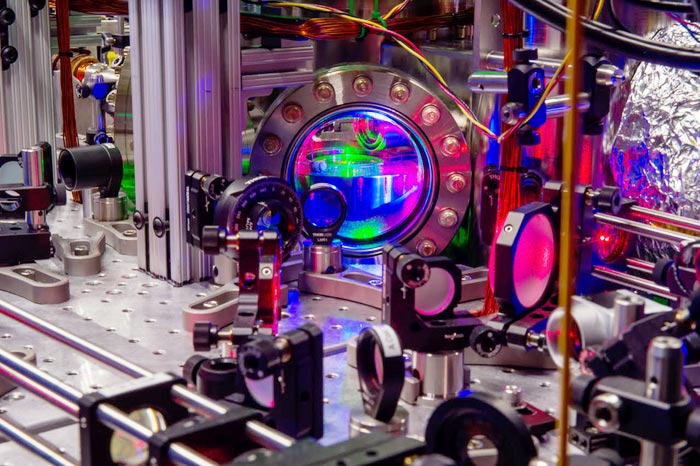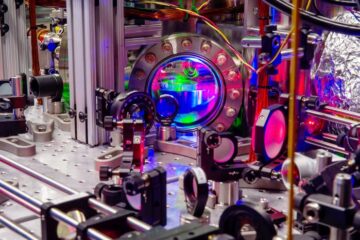 A different kind of chaos
Physicists answer a decades-old question about interacting quantum particles in a disordered system. Physicists at UC Santa Barbara and the University of Maryland, and also at the University of Washington…
Webb, Hubble capture detailed views of DART impact
Two of NASA's Great Observatories, the James Webb Space Telescope and the Hubble Space Telescope, have captured views of a unique NASA experiment designed to intentionally smash a spacecraft into…