Drug used to treat Parkinson's disease may be beneficial in treating fibromyalgia
New study finds improvement of fibromyalgia symptoms with few side effects

The mechanism of fibromyalgia, a chronic illness characterized by muscle pain, fatigue, and sleep disturbances, is unknown and medications used to treat it (such as antidepressants, antiepileptics, muscle relaxants, antiinflammatories, sedative hypnotics, pain relievers and nutriceuticals) have had limited success. New research findings indicate that the pain associated with this disease may be due to abnormal sensory processing in the central nervous system.
Recently, researchers from Pacific Rheumatology Associates in Renton, Washington set out to investigate whether the dopamine receptor agonist pramipexole was safe and effective in treating fibromyalgia. Normally used to treat Parkinson's disease, this drug stimulates dopamine (a neurotransmitter) production by binding to dopamine receptor sites and is thought to inhibit sensory nerve-mediated responses. This is the first trial of pramipexole and only the second trial for this type of dopamine receptor agonist for the treatment of fibromyalgia. The findings are published in the August 2005 issue of Arthritis & Rheumatism.
The study was a single-center, double-blind, placebo-controlled trial involving 60 patients with fibromyalgia who were randomly selected in a 2:1 ratio to receive either pramipexole or a placebo every evening for 14 weeks. The dosage for those receiving the drug was increased weekly, starting at 0.25 mg the first week and ending at 4.5 mg for the last three weeks; it was then tapered to 0 mg during week 15. Because fibromyalgia patients often take a variety of medications, participants were allowed to continue these as long as the dosage had been stable for at least 6 weeks prior to the beginning of the study. A total of 49 patients completed the study due to a variety of reasons, the most common of which was violating protocol by starting a new medication during the study period. None withdrew because of side effects.
The pramipexole group noted significantly decreased pain compared to the placebo group at the end of the study: at least a 50% decrease in pain was achieved by 42% of this group compared with 14% of the placebo group, as measured by the pain score on the visual analog scale (VAS). Overall, 82% of the patients taking pramipexole noted some improvement in pain, compared with 57% of the placebo group. In addition, other scales measuring fibromyalgia symptoms and mental status showed an improvement in the group taking the drug. Pramipexole was well tolerated, with the most common side effect being weight loss and nausea. Patients did not suffer the hallucinations and sleep attacks commonly described by those taking pramipexole for Parkinson's disease. The nausea was experienced by both groups and may have been partially due to language on the consent form that emphasized the potential for this symptom. The gradual increase in pramipexole dosage over a number of weeks appeared to be an important factor in the drug's effectiveness, but this effect warrants further study since this was the only dosage schedule used.
Although the study had some limitations, such as the allowance of other medications and the relatively short treatment period, the results are nonetheless promising. "In summary, a new treatment approach using a D3 receptor agonist offers hope to patients with fibromyalgia," state study authors Andrew J. Holman and Robin R. Myers, adding that the study demonstrated improvement in measures of pain, fatigue, function and global status, with few side effects. They conclude: "Further investigation of this pramipexole treatment paradigm is warranted to determine its mechanism of action in patients with fibromyalgia, its long-term risks and benefits, and to confirm these findings in patients not taking concomitant medications."
All latest news from the category: Health and Medicine
This subject area encompasses research and studies in the field of human medicine.
Among the wide-ranging list of topics covered here are anesthesiology, anatomy, surgery, human genetics, hygiene and environmental medicine, internal medicine, neurology, pharmacology, physiology, urology and dental medicine.
Back to home
Newest articles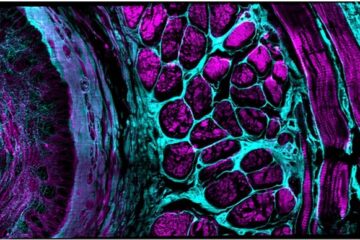 Enhancing the workhorse
Artificial intelligence, hardware innovations boost confocal microscope's performance. Since artificial intelligence pioneer Marvin Minsky patented the principle of confocal microscopy in 1957, it has become the workhorse standard in life…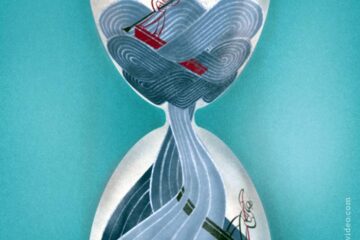 In the quantum realm, not even time flows as you might expect
New study shows the boundary between time moving forward and backward may blur in quantum mechanics. A team of physicists at the Universities of Bristol, Vienna, the Balearic Islands and…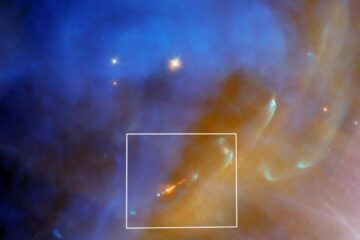 Hubble Spots a Swift Stellar Jet in Running Man Nebula
A jet from a newly formed star flares into the shining depths of reflection nebula NGC 1977 in this Hubble image. The jet (the orange object at the bottom center…