MUHC researchers make headway in mystery of migraines
Scientists at the MUHC have made progress in understanding what causes migraines. The research, published in the newissue of the Proceedings of National Academy of Sciences (PNAS), reveals how gene mutations known to cause a form of inherited migraine – the kind that cause debilitating headaches and light flashes known as auras – target a cellular process involved in brain cell communication.
"A number of mutations have been shown to result in familial migraines," says Dr. Rhoda Blostein-a medical scientist at the Research Institute of the MUHC, professor in the Department of Medicine and Biochemistry at McGill University, and author of the new study. "Discovering genetic mutations that cause disease is important, but in order to develop treatments we must understand what these mutations do." By engineering several genetic mutations known to cause inherited migraines (type 2), and incorporating them into human cells, Dr. Blostein and her team showed several genotypes damage the operation of a tiny cellular mechanism commonly known as the Sodium Pump (Sodium/Potassium ATPase enzyme).
"Much of what happens in your brain-from memory to basic movement-is the result of the transmission of electrical impulses along nerve cells," says Dr. Blostein. "This is a basic process by which our brain cells communicate." By expelling sodium from the cell, and drawing potassium from outside, the sodium pump maintains a gradient of potassium, which is critical for the propagation of electrical signals along nerve cells. Like an air conditioner in the heat of summer, the sodium pump is a massive energy hog, consuming around 30% of the energy produced by the cell in order to perform this vital cellular process.
Of particular interest in this study is that some mutations cause migraines by reducing sodium pump efficiency-akin to reducing the power supply. "This is the first time that a genetic mutation of the sodium pump has been shown to cause disease by changing the properties of this biochemical process, rather than completely turning it off," notes Dr. Blostein. This new understanding of how genetic mutations cause migraines takes us one step closer to the development of improved treatments, providing hope to millions of migraine sufferers.
This study was funded by the Canadian Institutes of Health Research (CIHR).
The Research Institute of the McGill University Health Centre (RI MUHC) is a world-renowned biomedical and health-care hospital research centre. Located in Montreal, Quebec, the institute is the research arm of the MUHC, a university health center affiliated with the Faculty of Medicine at McGill University. The institute supports over 500 researchers, nearly 1000 graduate and post-doctoral students and operates more than 300 laboratories devoted to a broad spectrum of fundamental and clinical research. The Research Institute operates at the forefront of knowledge, innovation and technology and is inextricably linked to the clinical programs of the MUHC, ensuring that patients benefit directly from the latest research-based knowledge.
Media Contact
Ian Popple
MUHC - Pressestlle
All latest news from the category: Health and Medicine
This subject area encompasses research and studies in the field of human medicine.
Among the wide-ranging list of topics covered here are anesthesiology, anatomy, surgery, human genetics, hygiene and environmental medicine, internal medicine, neurology, pharmacology, physiology, urology and dental medicine.
Back to home
Newest articles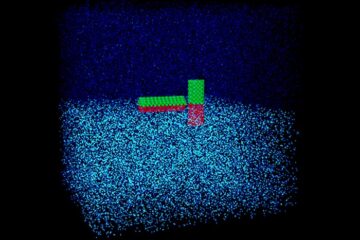 Simulations shed significant light on janus particles
Interfacial diffusion of nanoparticles strongly affected by their shape and surface coating. Named for a Roman god, Janus particles refer to nanoparticles that possess surfaces with two or more distinct…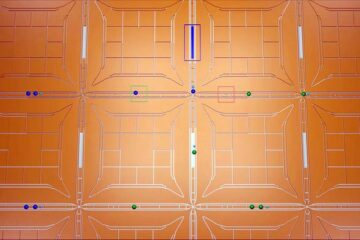 How big does your quantum computer need to be?
What size will a quantum computer need to be to break Bitcoin encryption or simulate molecules? Quantum computers are expected to be disruptive and potentially impact many industry sectors. So…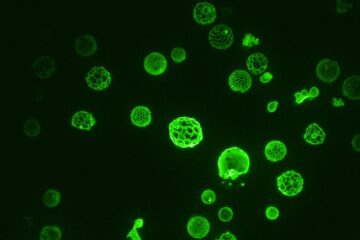 Hungry yeast are tiny, living thermometers
Membranes are crucial to our cells. Every cell in your body is enclosed by one. And each of those cells contains specialized compartments, or organelles, which are also enclosed by…