Scientists uncover clues to 'disappearing' precancers
New research sheds light on why cervical precancers disappear in some women and not in others. Scientists at the Johns Hopkins Kimmel Cancer Center report in the July 1 issue of Clinical Cancer Research that the reason many of these lesions persist is an unlikely mix of human papilloma virus (HPV) strain and a woman's individual immune system.
For decades, scientists have known that HPV causes nearly all cases of cancer in the neck of the womb. Most sexually active women – some reports say up to 80 percent – are exposed to HPV and more than half of these women are infected with strains of the virus that could likely turn a precancerous lesion to cancer. But only a small percentage of precancers progress to full-blown cancer, a process that takes years.
To find out why, gynecologic oncologist Cornelia Trimble, M.D., closely monitored 100 women with high-grade, precancerous cervical lesions before standard surgery to remove the abnormal tissue. Some of the lesions – about 28 percent — regressed by themselves before surgery within a time period considered within the bounds of care standards. But among patients whose pre-cancers lingered, Trimble discovered that women were three times less likely to resolve their lesions if they carried a certain immune system gene and did not have HPV16, the most common strain of the virus.
Trimble was particularly interested in these molecular differences because she is using HPV-targeted vaccines in related studies to treat early cervical lesions before they turn into cancer. "It's important for us to know the immunologic fingerprint of women who may best benefit from our vaccine," she says. "Some lesions are on the brink of resolving, but may need the vaccine to push them over."
Lesions containing HPV16 alone are the most troublesome and difficult to resolve. In the subset of 44 patients with HPV16 only, their type of immune system made no impact on whether or not their lesion resolved. But in 30 women with non-HPV16 lesions, those who carry a gene called HLA*A201 were three times less likely to clear up their lesions than those without the gene (14.3 percent vs. 42.3 percent). According to Trimble, 40 percent of people carry the HLA*A201 gene, which codes for certain white blood cell proteins.
None of the lesions got worse during the study period, and all unresolved lesions were surgically removed when the observation period ended. "Since none of the lesions progressed after 15 weeks, we can be reasonably assured that this window of time is safe for vaccine treatments," she said.
Trimble is studying a larger group of patients to confirm her results and rule out other potentially confounding factors such as age, smoking status, and contraceptive method, which may influence how these lesions clear. Trimble recently published results linking second-hand cigarette smoke to cervical cancer progression. She also is looking for additional immune system characteristics that could predict mechanisms of immune responses to HPV. This may provide more information on which women have lesions more likely to regress and potentially avoid surgery, plus provide the opportunity to treat early-stage disease.
According to the Centers for Disease Control, an estimated 20 million people in the United States are infected with HPV and up to three-quarters of these have viral strains that are linked to cervical, oral and anal cancers. More than 10,000 cases of cervical cancer are diagnosed in the United States annually.
Media Contact
Vanessa Wasta
EurekAlert!
All latest news from the category: Health and Medicine
This subject area encompasses research and studies in the field of human medicine.
Among the wide-ranging list of topics covered here are anesthesiology, anatomy, surgery, human genetics, hygiene and environmental medicine, internal medicine, neurology, pharmacology, physiology, urology and dental medicine.
Back to home
Newest articles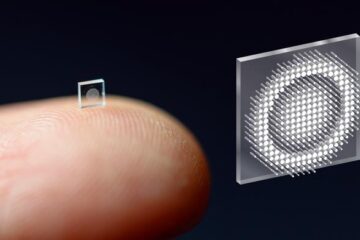 Researchers shrink camera to the size of a salt grain
Micro-sized cameras have great potential to spot problems in the human body and enable sensing for super-small robots, but past approaches captured fuzzy, distorted images with limited fields of view….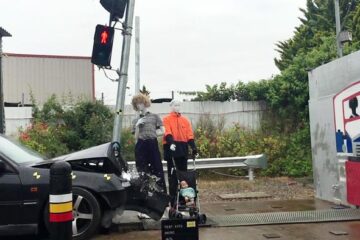 World-first product will be a lifesaving traffic stopper
Game-changing technology to design traffic lights that absorb kinetic energy, stopping them from crumpling when hit by a vehicle, will prevent thousands of fatalities and injuries each year and make…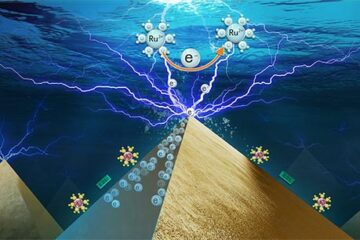 Scientists capture electron transfer image in electrocatalysis process
The involvement between electron transfer (ET) and catalytic reaction at electrocatalyst surface makes electrochemical process challenging to understand and control. How to experimentally determine ET process occurring at nanoscale is…