Special scalpel reduces blood loss, facial nerve trauma in salivary surgery
A harmonic scalpel that uses ultrasound to coagulate as it cuts can reduce blood loss and postoperative facial paralysis in patients who need a portion of their salivary gland removed, surgeons say.

Infection of the sponge-like parotid gland is uncomfortable but temporary, says Dr. Christine G. Gourin, otolaryngologist at the Medical College of Georgia.
But when the gland develops cancerous or benign tumors or stones that interfere with saliva flow, a rather tricky surgery to remove part or all of the gland is needed.
Surgical removal is delicate because the parotid sits between the cheekbone and jawbone and the facial nerve runs right through it, Dr. Gourin says of the gland which contributes a watery fluid to the saliva mix that helps lubricate the mouth and tongue and digest food.
The standard approach is making an incision in a skin fold in front of the ear that runs back into the hairline – the same as for a facelift – then using surgical scissors to remove the gland and surgical ties or electrocautery to stop bleeding.
A small pilot study published in Otolaryngology – Head and Neck Surgery in 2004 described how the harmonic scalpel could reduce operative time and blood loss in patients who had benign disease and needed only a portion of their gland removed.
The new expanded study, published in the June issue of Laryngoscope, compared a larger mix of patients: 41 patients who underwent conventional surgery and 44 who underwent harmonic scalpel parotidectomy for benign or malignant disease and required superficial or total gland removal.
In the superficial group, the harmonic scalpel reduced blood loss during surgery, drainage afterward and facial nerve trauma, says Dr. Gourin, corresponding author on the study.
In the 13 patients who needed total parotidectomy, no significant differences were noted between the four who had conventional surgery and the nine who had harmonic scalpel parotidectomy. Researchers say their findings warrant further study of the scalpel's potential in patients with malignancies who need their entire gland removed.
"We pooled our data and looked at patients with all kinds of tumors and more extensive surgery and found that the harmonic scalpel was just as effective when it was used for malignant disease," says Dr. Gourin. "When malignant disease involves the deep lobe of the parotid gland underneath the facial nerve, there is more risk from the surgery but the harmonic scalpel appears to be safe for use in this area."
While the number of patients with deep lobe disease was small, the evidence showed the harmonic scalpel worked as well as the standard approach and suggested a trend toward some of the same improvements seen with less extensive surgery, Dr. Gourin says.
The facial nerve is the main reason Dr. Gourin sought better surgery options. "Anything we use in the parotid gland to cut tissue or stop bleeding cannot harm the nerve. Standard electrocautery is not a great option because there is a rim of thermal injury around the tip of the cautery blade that can theoretically injure facial nerve branches," Dr. Gourin says. The harmonic scalpel, which uses ultrasonic vibrations instead of electricity to coagulate tissue, doesn't have this potential for collateral injury.
Facial nerve injury, resulting in paralysis including a droopy smile and inability to completely close the eye, is the biggest risk of parotidectomy. Another consequence can be a sunken-look where the parotid is removed. Dr. Gourin and her MCG colleagues now use fat from the abdomen to fill the deficit. "We are doing it more and more," even with cancer because the fat will not interfere with follow-up treatment, she says.
She noted that about 80 percent of parotid tumors are benign but must be removed because they keep growing and risk becoming malignant.
The harmonic scalpel came into use in 1993 and is widely used for other head and neck surgeries, such as thyroid surgery, where it's been shown to reduce surgery time, and tonsillectomy, where it reduces postoperative pain. Patients included in the parotid gland study were treated at MCG Medical Center and the Veterans Affairs Medical Center in Augusta from 1999-2004.
All latest news from the category: Health and Medicine
This subject area encompasses research and studies in the field of human medicine.
Among the wide-ranging list of topics covered here are anesthesiology, anatomy, surgery, human genetics, hygiene and environmental medicine, internal medicine, neurology, pharmacology, physiology, urology and dental medicine.
Back to home
Newest articles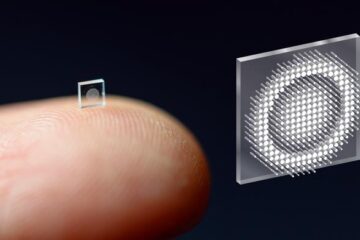 Researchers shrink camera to the size of a salt grain
Micro-sized cameras have great potential to spot problems in the human body and enable sensing for super-small robots, but past approaches captured fuzzy, distorted images with limited fields of view….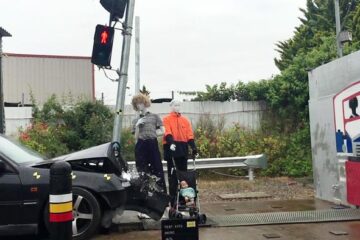 World-first product will be a lifesaving traffic stopper
Game-changing technology to design traffic lights that absorb kinetic energy, stopping them from crumpling when hit by a vehicle, will prevent thousands of fatalities and injuries each year and make…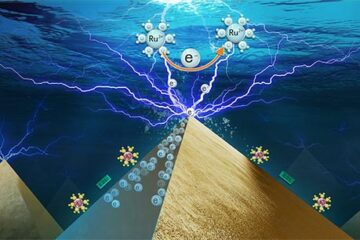 Scientists capture electron transfer image in electrocatalysis process
The involvement between electron transfer (ET) and catalytic reaction at electrocatalyst surface makes electrochemical process challenging to understand and control. How to experimentally determine ET process occurring at nanoscale is…